Friday, May 29, 2015
Low Midnight (2014) Carrie Vaughn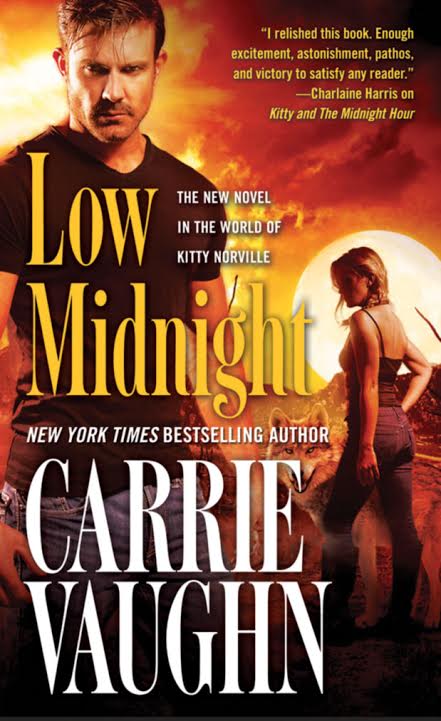 This is book 13 in the Kitty the Werewolf series, but Kitty is NOT the main character. This is Cormac's book… well, Cormac and Amelia, the ghost who lives in Cormac's head.
I'll be honest, I didn't much care for the previous Kitty book, Kitty in the Underworld, but it was obviously important to the series. Which is possibly why I put off reading this book for so long, but it might also be because this is Cormac's book, rather than Kitty's. I don't dislike Cormac–I think he's quite interesting, and he's broke in interesting ways, but I wasn't sure how much I wanted to read an entire book about him.
First, I didn't mind spending an entire book with Cormac.
Second, this book ended abruptly, and is obviously leaving us hanging for the next book.
That irritates me, but it IS the penultimate book in the series, so I suppose it's to be expected.
I did enjoy much of the banter between Cormac and Amelia, however.
You know, he thought to Amelia, nobody says spinster anymore.
Well, yes, certainly. Etymologically, the word was doomed, considering so few of the women called spinsters actually spun wool anymore. So what do people call unmarried adult women now?
Um. Women, he said.
And I did like this Amelia's take on computers and technology.
It's the illusion of being instantaneous, Amelia complained. It raises expectations intolerably.
Well that's certainly true.
As far as this book goes? It's the next to last book, and it furthers the story, but after this and the previous book, I'm rather nervous of how the final book is going to go.
Rating: 6/10