Body Work (2015), Night Witch (2016), Black Mould (2017)
Body Work (2015) Ben Aaronovitch, Andrew Cartmel, Lee Sullivan, and Luis Gurrero
If you've been paying any attention, you know that I have a deep and (probably) unhealthy love of Ben Aaronovitch's Rivers of London series. So when I saw there was going to be a comic, I searched because BY GOD I wanted that comic.
Luckily, Gary's Comics came through for me, and I was able to order the series. Of course, since I hate cliffhangers, I had to collect them all (there are five books in this collection) before starting to read. (Also, I got the eBook versions, because… I have no good reason, really.) So I've been waiting patiently for these, and finally read them. (I still haven't been down to Gary's to pick up the 5th volume, so that was read as an ebook, which I don't enjoy for comics.)

This story is set between Broken Homes and Foxglove Summer, and finds Peter working with DC Sahra Guleed to investigate killer cars.
I've always liked DC Guleed, and I'm delighted we get to spend more time with her.
"Nightingale wants me to be more discreet."

"Discreet? You blew up a tower block!"

"That wasn't my fault."

"Covent Garden burns down?"

"Sshhh."
As you can tell, the dialogue is typical Peter, which I adore.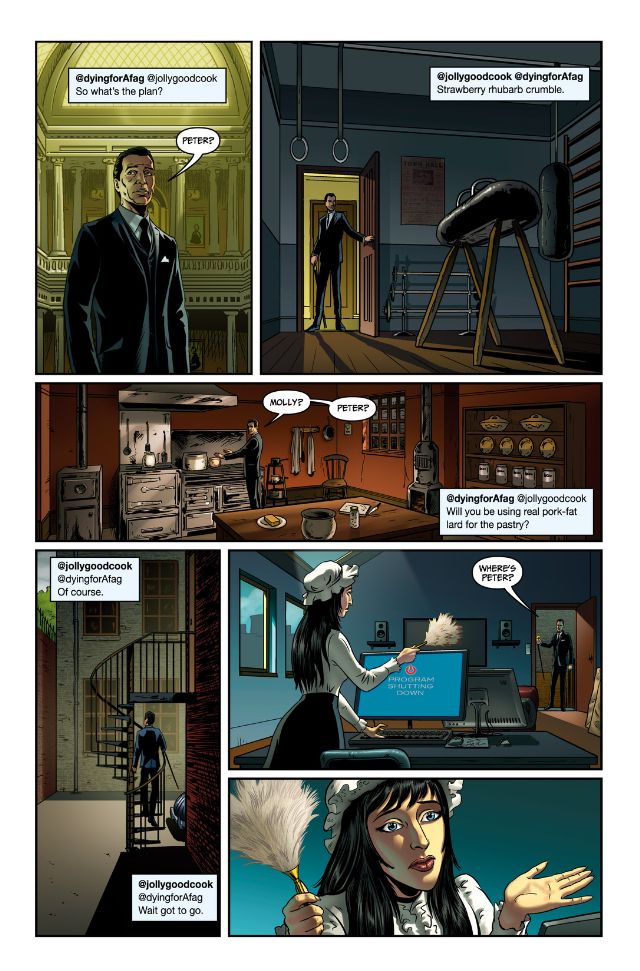 Of course we also get Beverly Brook, but even better, we get to see Molly outside of Peter's view of her.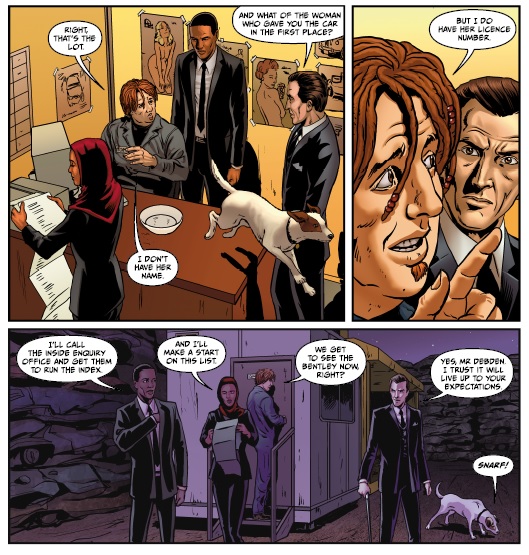 Plus: Toby.

Will you enjoy this if you haven't read the Rivers of London series? I honestly can't tell you. I love this series so much, I can't look at it separate from my adoration. But if you've read the series, you'll want to check out the comic–especially the little one page comics in the end (often starring Toby) and Peter's descriptions of areas of London and magic.
Rating: 9/10
Published by Titan Comics
Night Witch (2016) Ben Aaronovitch, Andrew Cartmel, Lee Sullivan, Luis Guerrero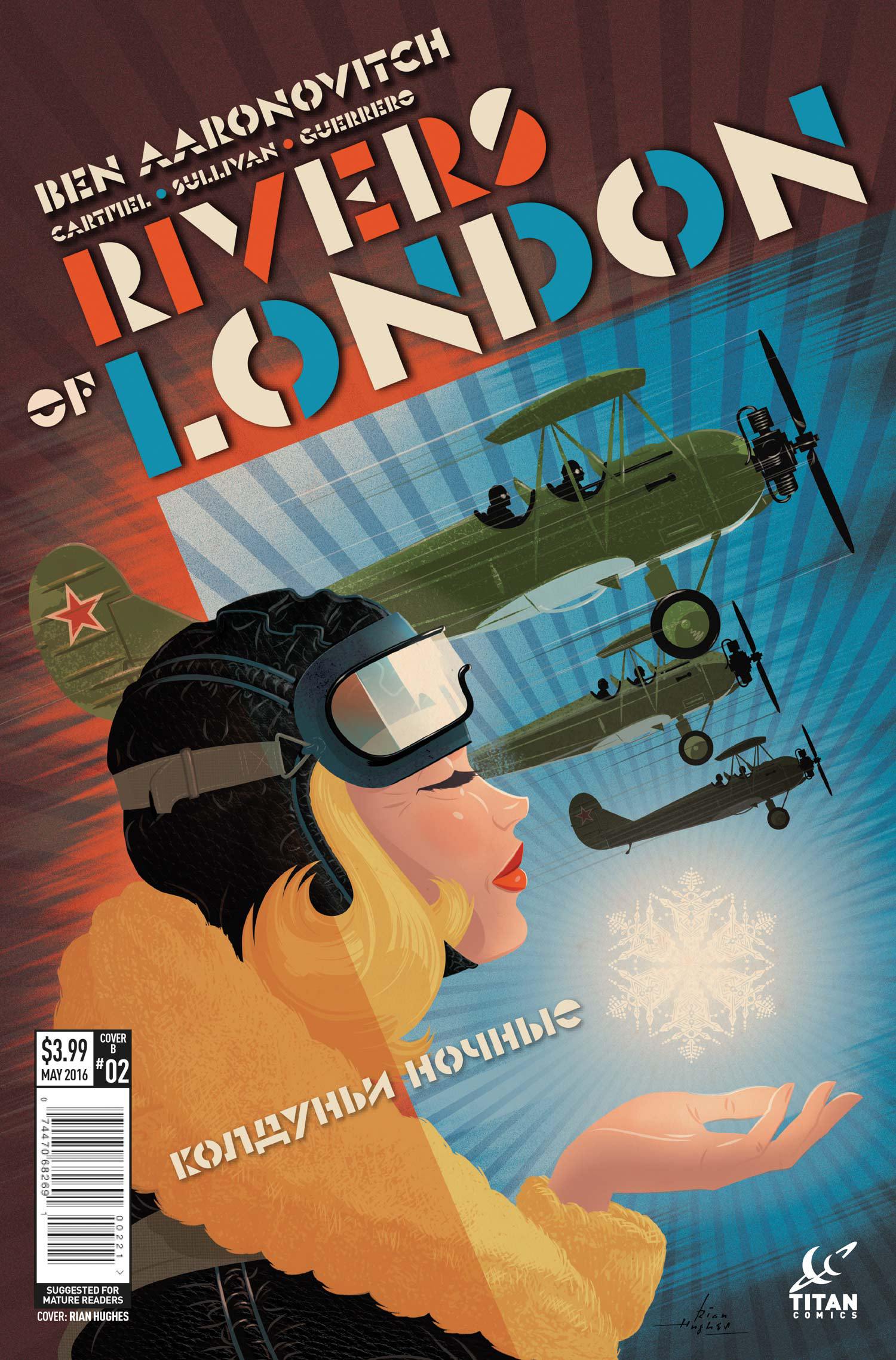 You get an alternative cover, because this is WAY more awesome than any of the actual covers.
If it isn't obvious, this story focuses a good deal upon Varvara Sidorovna Tamonina, the Russian Night Witch captured by Peter and Thomas in an earlier book. We get to see what she has been doing with herself AND we also get glimpses into her past, which I particularly enjoyed.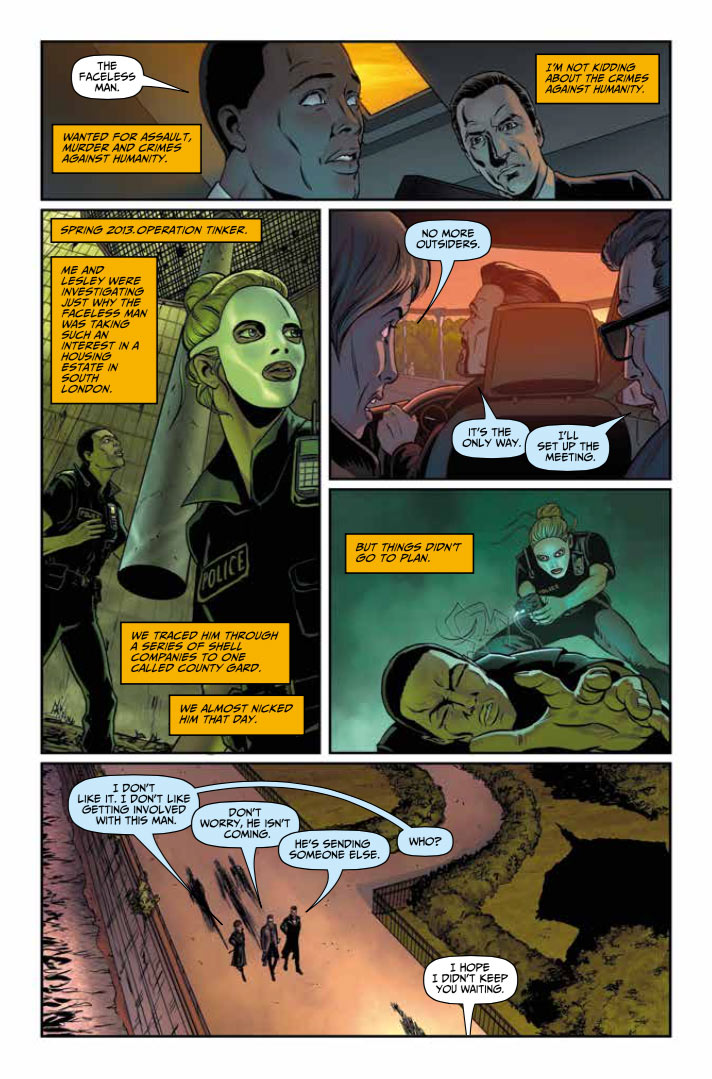 We also get a glimpse into what Leslie has been up to. Not enough to learn, but glimpses.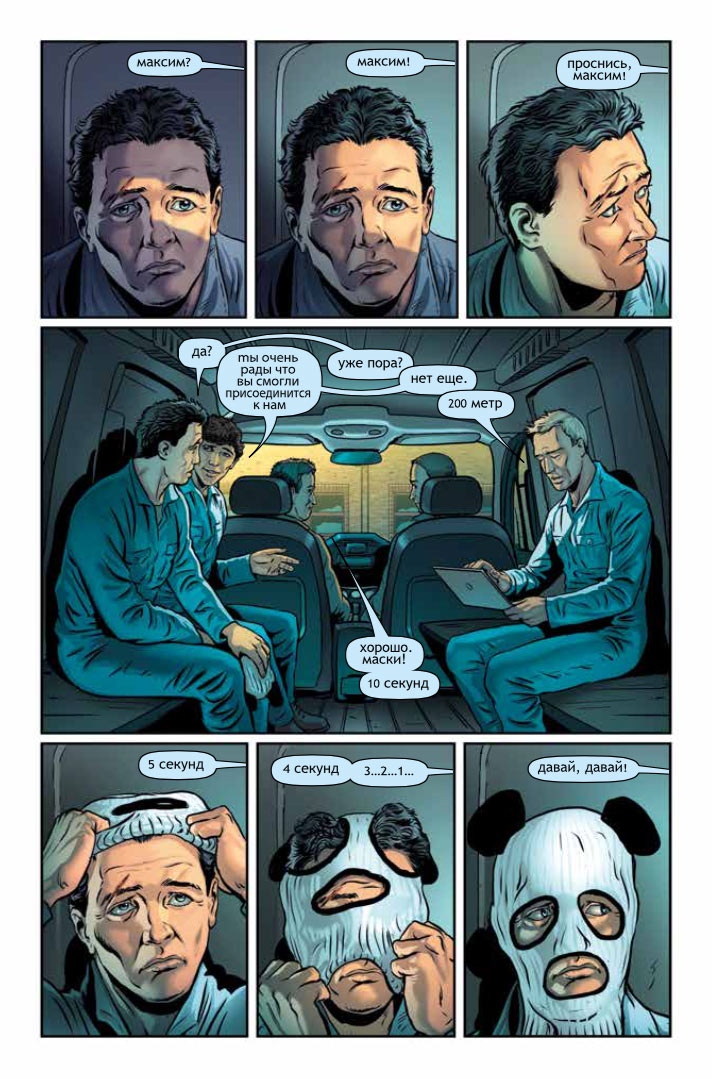 I enjoyed this comic better than Body Work, mostly because there were some very clever and amusing things done.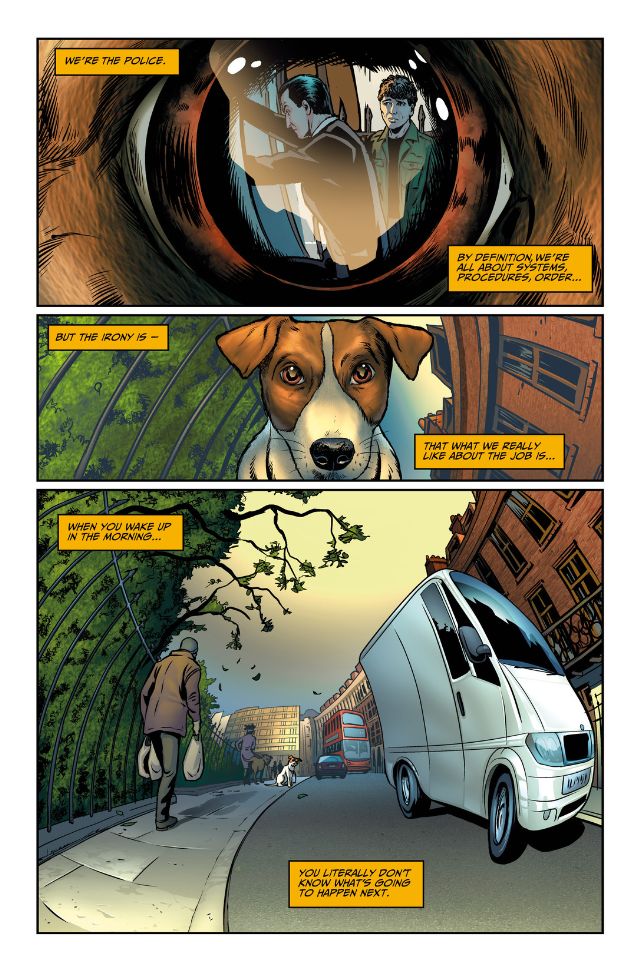 We also get many of the regulars including Toby and Molly.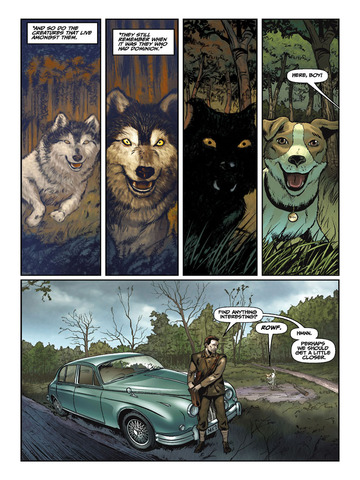 I particularly like the glimpses of Toby's life.

Rating: 9/10
Published by Titan
Black Mould (2017) Ben Aaronovitch, Andrew Cartmel, Lee Sullivan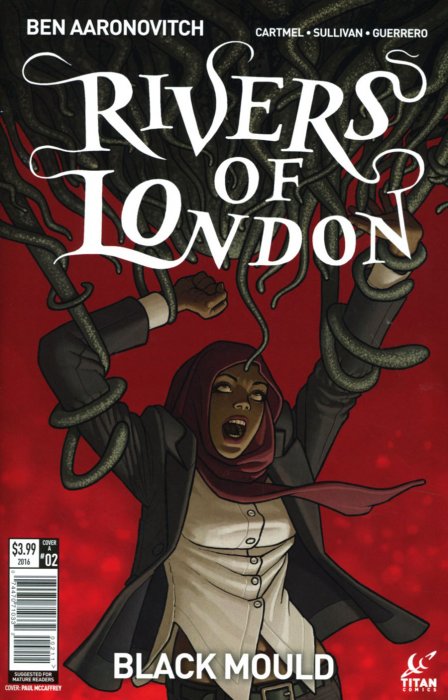 This comic occurs between Foxglove Summer and The Hanging Tree . It's also how Peter ends up working more with Sahra Guleed, who I also adore.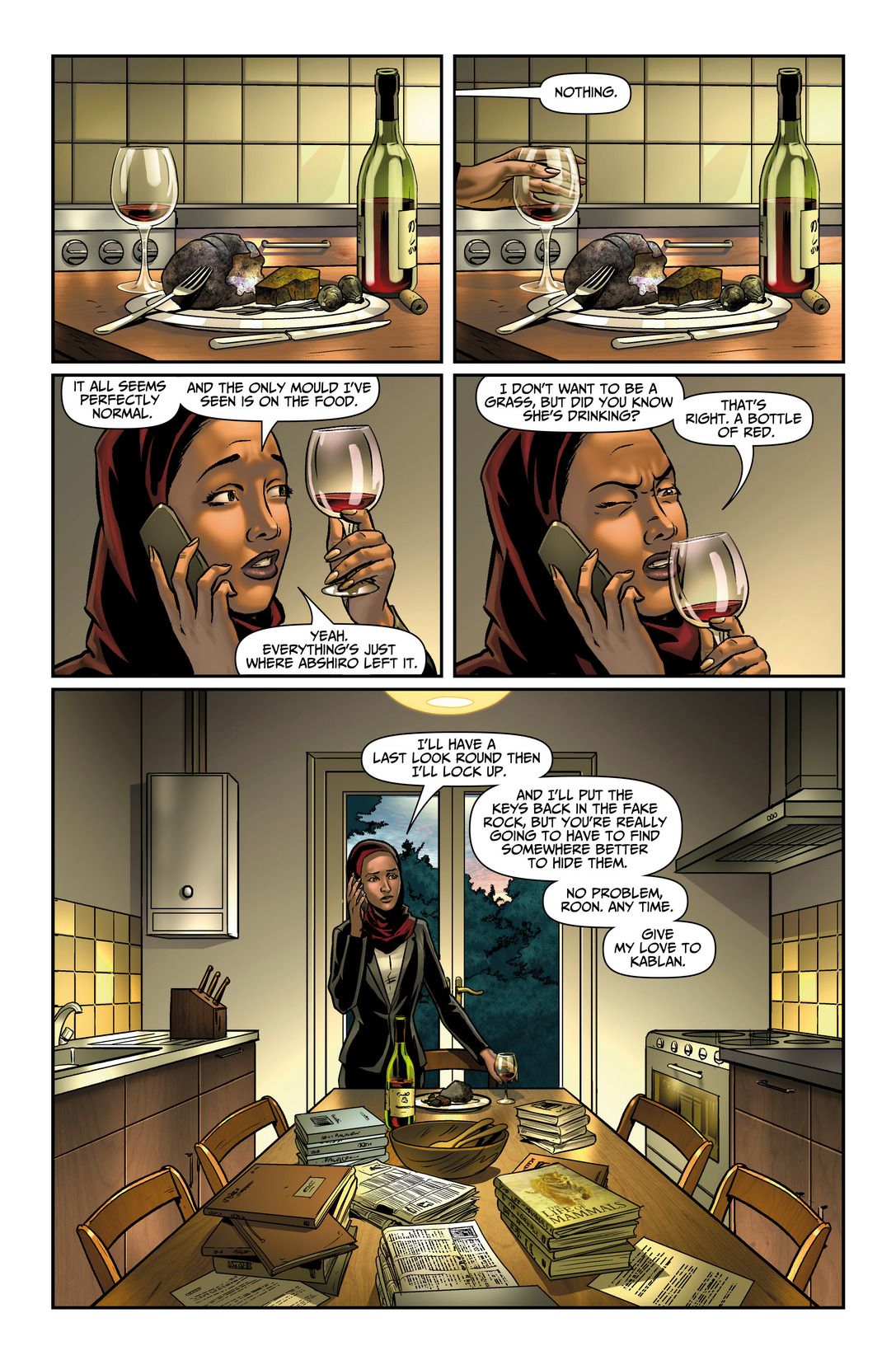 And I love how snarky both of them are about the racism they deal with on the job.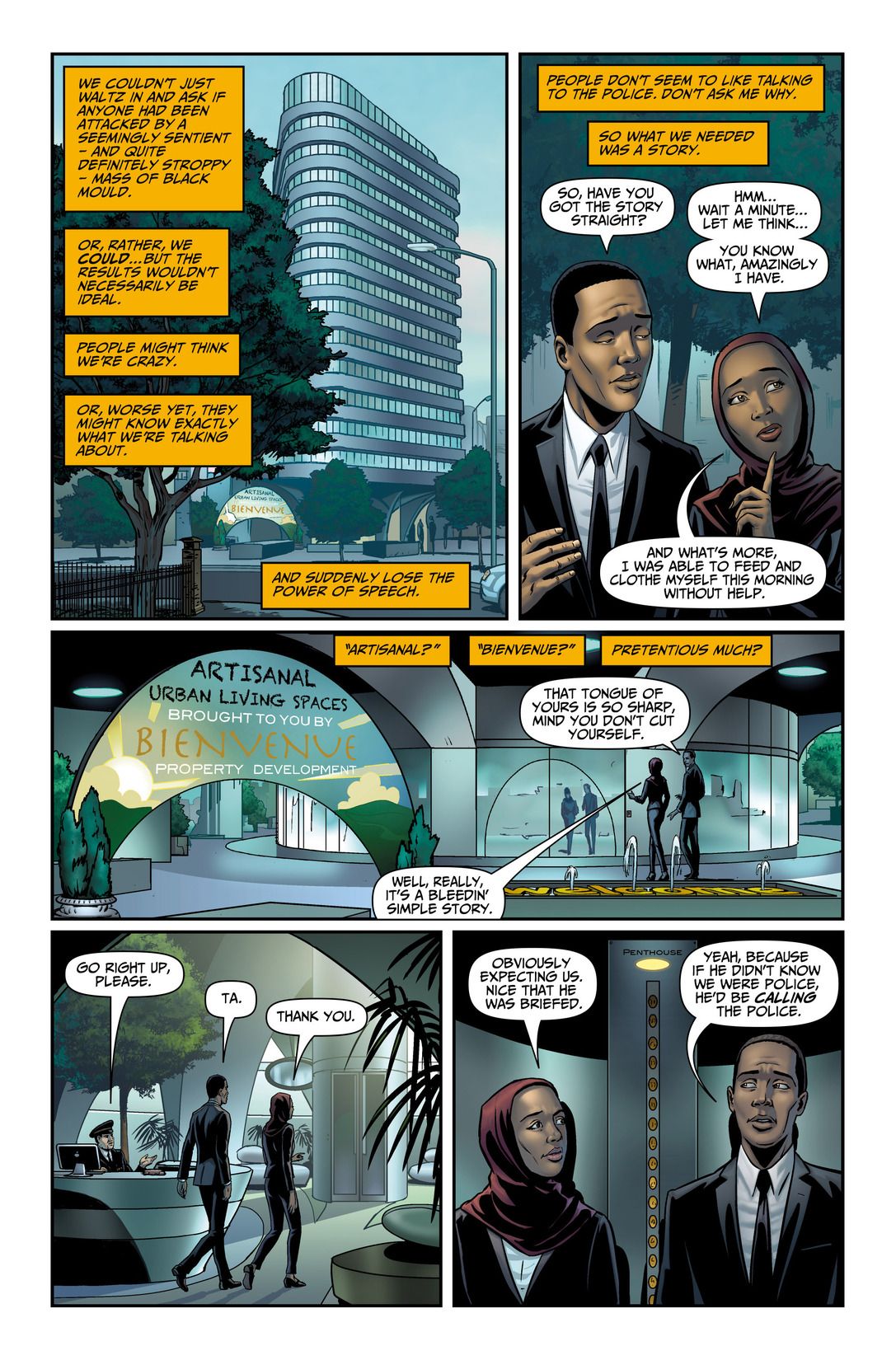 But she is pretty snarky in general, which I love.
I also love her complete and total competence.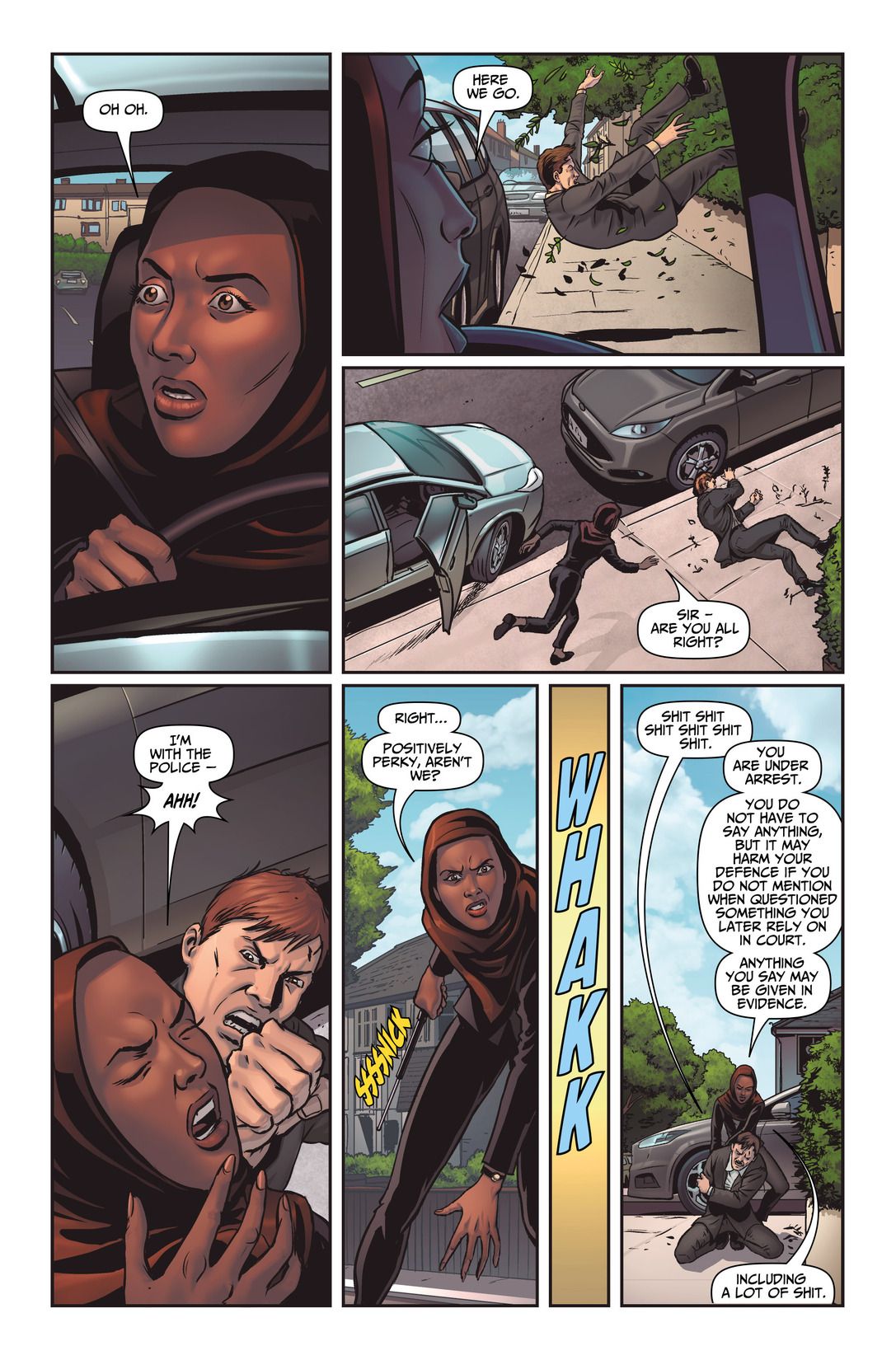 As for the story, there is a form of black mould taking on a life of its own, in an uppity housing development, but it also goes back to a discussion Peter had with Dr Walid in book two.
"You can't die of jazz," said Dr. Walid. "Can you?"

I thought of Fats Navarro, Billie Holiday, and Charlie Parker who, when he died, was mistaken by a coroner for a man twice his real age.

"You know," I said, "I think you'll find you can."
I do love this series.
Published by Titan Comics
Re-Read: July 2017
I read these as ebooks, but being able to read on paper made a surprisingly huge difference.
It's possible I picked up on more things because it was the second read, but I think it's because I could read it as a whole, instead of flipping through individual panels (which is what I have to do on the Fire, because otherwise the text is too small to read).
Bits such as where the criminal tells Guleed and Peter, "you don't look like the police" followed by the look they're giving each other, came across much better for me on paper.
Of course, now I'm obsessed because I recognize one of the album covers on one of the walls, and I can't figure out what it is.
I also find it much easier to flip back and check things with paper.
But I mostly love that Guleed gets a fair amount of page time, and that she's a hell of a character.
Rating: 8/10
Published by Titan Comics
Detective Stories #4.1: Magic Circle (2017) Ben Aaronovitch, Andrew Cartmel, Lee Sullivan, Luis Guerrero, Mack Chater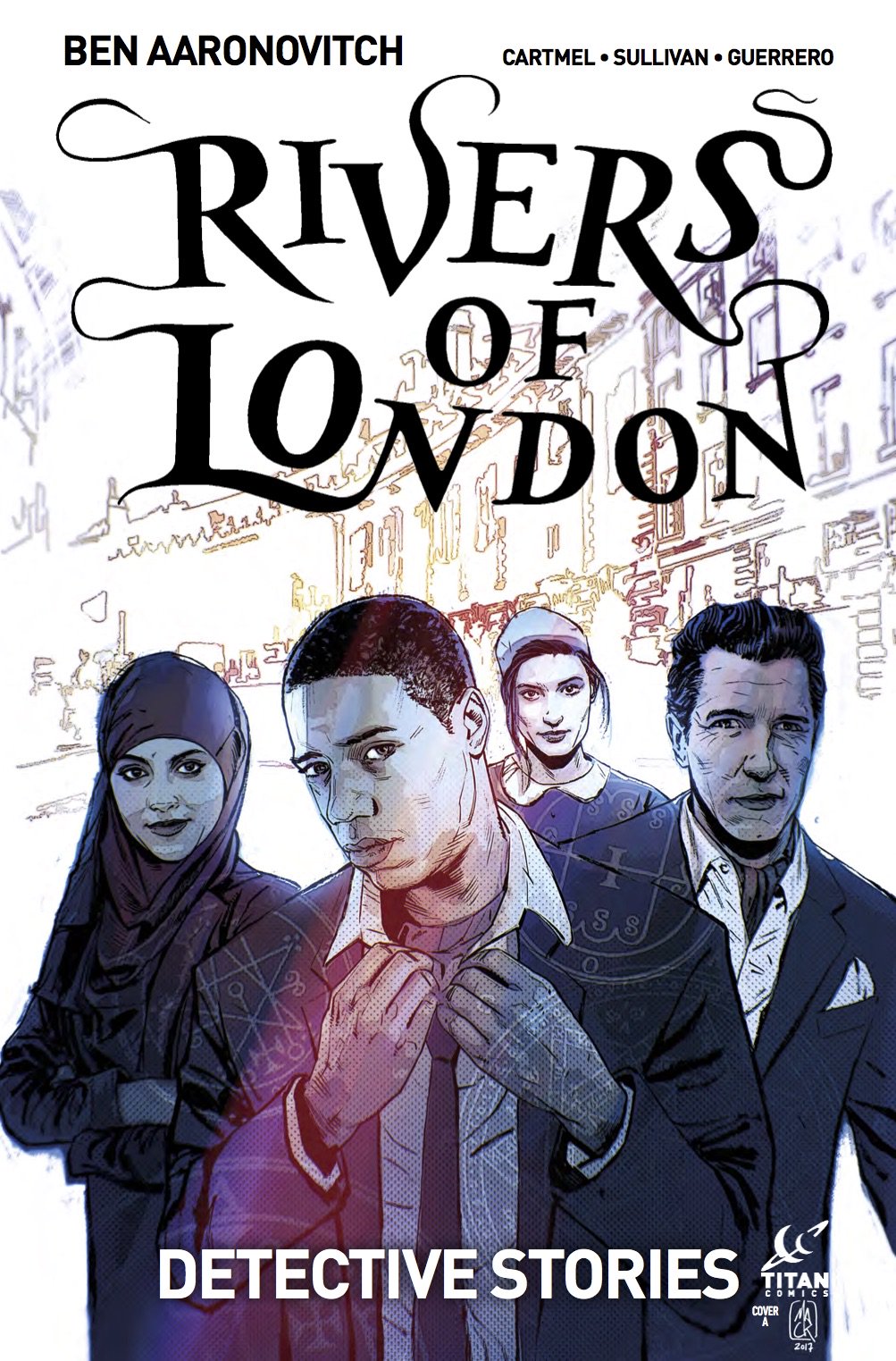 I am… confused by this.
This is Detective Stories #4.1 and it just came out. Rivers of London: Detective Stories #2 comes out July 12. Rivers of London: Detective Stories #3 comes out August 9th.
All I can figure is that they're just messing with us and publishing randomly. Which is actually a very interesting thing to do.

Peter Grant is hoping to become a detective, but first he has to go to the review board.
This story is supposed to be one that can serve as an introduction to the series, and I think that is doable. Whether you could jump into the latest book after this? That I don't think so.
But I do like it, and am very curious as to where this is going.

Two additional notes. First, I love the fact that the female characters are realistically built (and curvy! Or dumpy! As described!) while Peter and Nightingale are almost stick figures they are so tall and thin.
Second, I'll note that while the previous book took *forever* to come out, he seems to have come up with a LOT of extra material while writing that, which is coming out it comics, which is really cool.
Published by Titan

Detective Stories #2: Old Soldiers (2017) Ben Aaronovitch, Andrew Cartmel, Lee Sullivan, Luis Guerrero, Gary Erskine, Yel Zamor
This story takes place before Leslie left the Folly to join the Faceless Man.

They are called to an art gallery not because of a theft, but because a painting appeared–an authentic Goya.

This story actually features Oberon, who we don't see very often, and who apparently participated in history a bit more than he does in the present.
There is no great mystery here, it's just an interesting story, and it does show us a bit of what was going on with Leslie before she betrayed Peter and the Folly.
Published by Titan
Detective Stories #3: Cry Me a River (2017) by Ben Aaronovitch, Andrew Cartmel, Lee Sullivan, Luis Guerrero
This one is actually a murder mystery–a ghost is trying to get his murder resolved, even though most of the principals died long ago.

Because Peter can talk to the ghost, he looks into it.
This comic has some very interesting use of color, specifically for the bits that take place in the past.
Published by Titan