Ms. Marvel
No Normal (2014), Generation Why (2015), Crushed (2015), Last Days (2015)
No Normal (2014) G. Willow Wilson, Adrian Alphonsa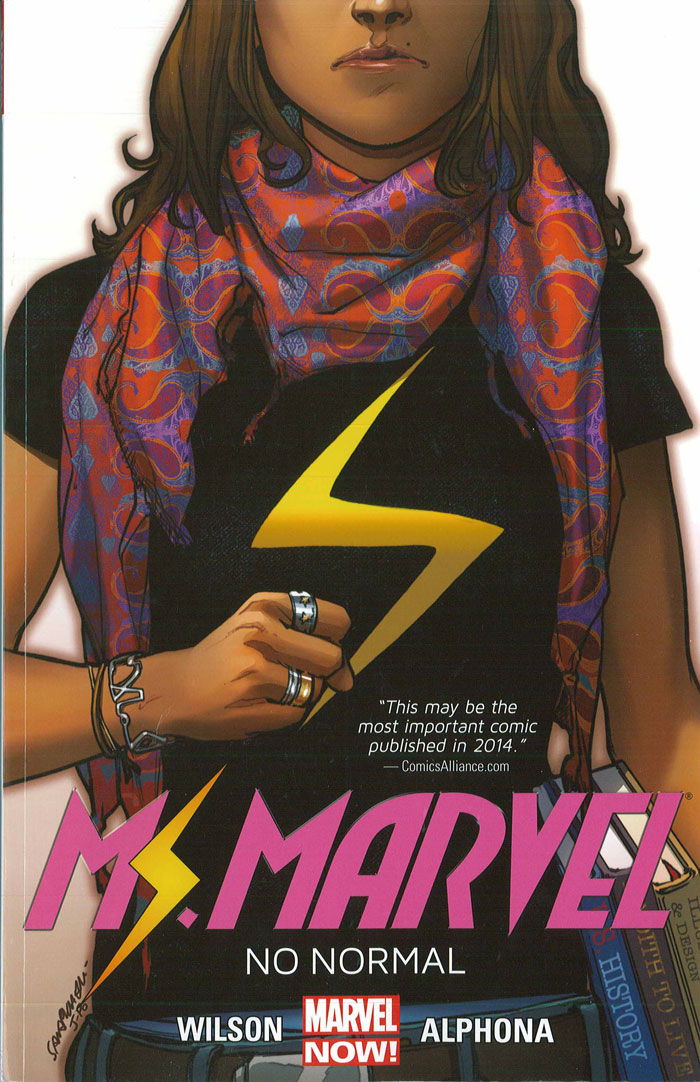 Marvelous!
This is a lot of fun, and had me giggling multiple times!
Kamala Khan is your average 16-year-old Muslim girl living in New Jersey–which means there is nothing average about her.
She wants all the things she can't have–or isn't allowed to have, and questions what her family and elders tell her, pretty much like any average 16 year-old.
She's a geek.
Her parents don't understand her.
And she longs to be like the other kids at her school.
Oh, and her second-best friend is a non-Muslim genius boy who just might be in love with her.
Just delightful from start the finish, and I can't wait for volume two!
Published by Marvel
Rating: 10/10
Generation Why (2015) G. Willow Wilson, Adrian Alphona, and Jacob Wyatt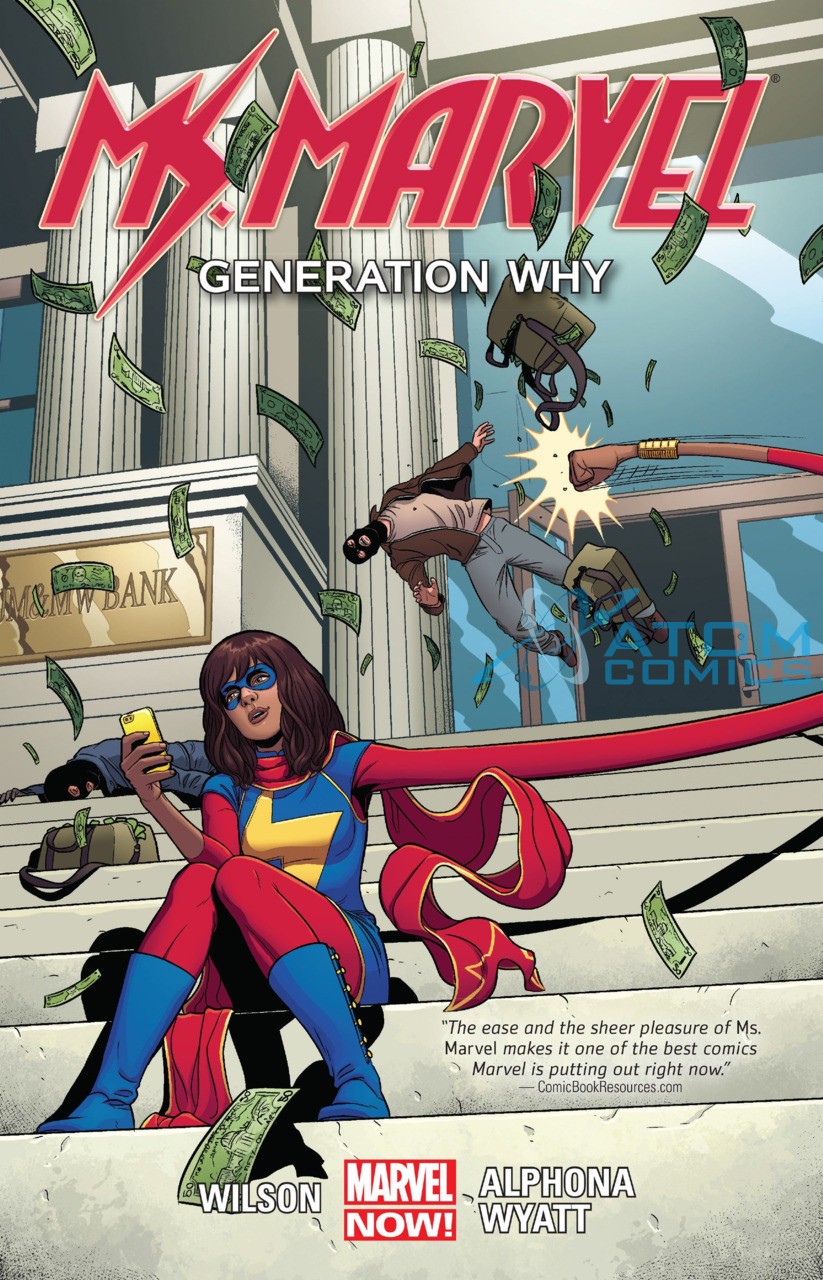 Volume 2 of Ms. Marvel finds Kamala still trying to come to terms with her powers, and still trying to hide her secret from her family and friends.
The later gets her a talk with Sheikh Abdullah, because her parents are worried about her sneaking out (as would the parents of any teenage girl be).
She also gets a dog, which is, of course, a problem for her parents.
Especially because he is a very very large dog.
(I adore that bit. I really do.)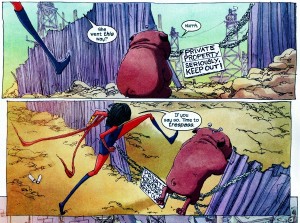 The story wasn't really all that, and I found both the Big Bad and the evil the Big Bad was creating to be ridiculous. But I very much enjoyed Kamala's struggles with her powers and hiding what she is doing from her friends and family.
But I did enjoy the art, especially when Kamala is using her powers.
So, it was enjoyable, but not as good as the first volume.
Published by Marvel
Rating: 7/10
Crushed (2015) G. Willow Wilson, Takeshi Miyazawa, Elmo Bondoc
The third volume of Ms. Marvel finds Kamala Khan still struggling with her identity as an Inhuman, but also with keeping the secret from her family.
There are a lot of amusing jokes for older readers here–references to many general pop-culture geek things: the chemistry teacher who looks like Doc from Back to the Future, the garbage chute, her geeking out about Marvel universe characters.
It's adorable.
But there are also some serious things going on under all of it.
Like the trouble teenagers–especially teenage girls–can get themselves into, and whether it's their fault.
And of course the issues of culture clashes.
It's not an epic story for the ages, but it really is quite lovely.
Published by Marvel
Rating: 7/10