She-Hulk
Law and Disorder (2014), Disorderly Conduct (2015)
Law and Disorder (2014) Charles Soule, Javier Pulido, and Ron Wimberly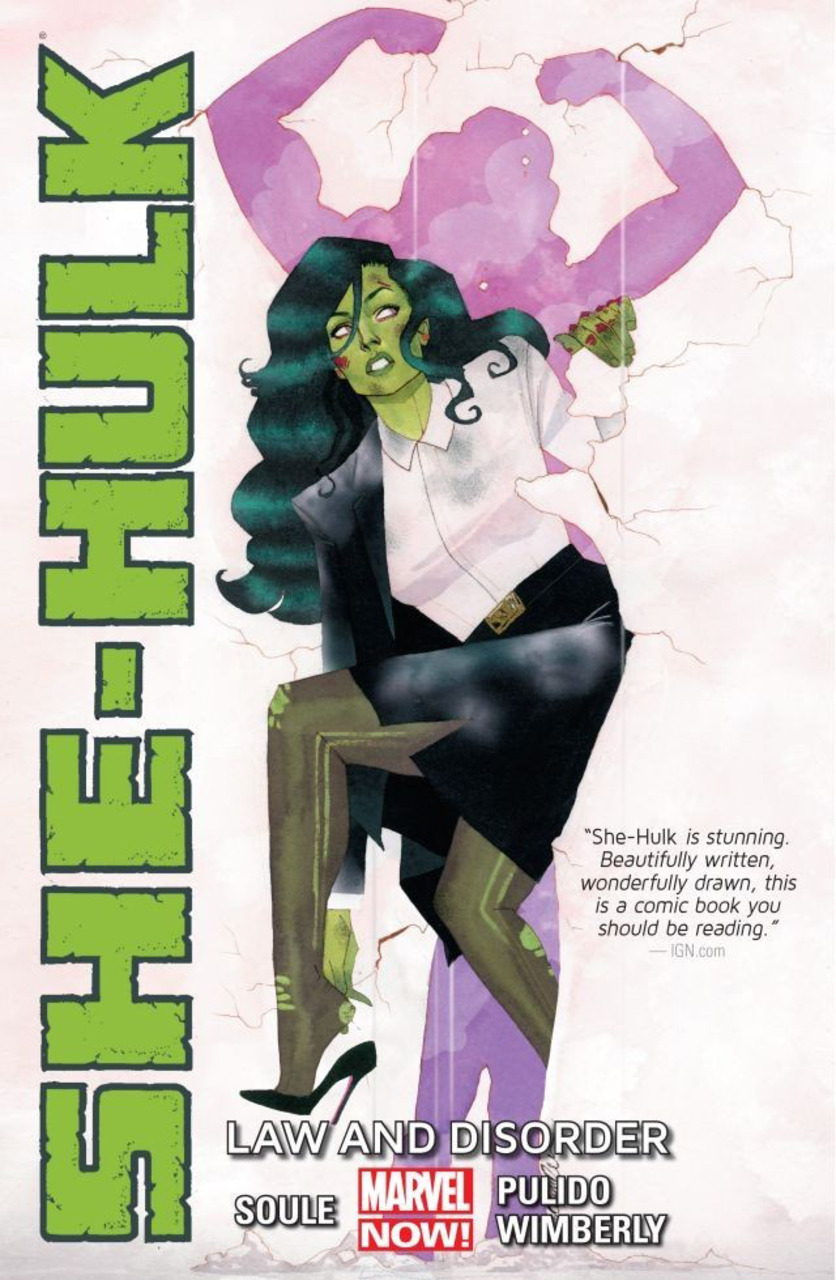 The A-Force Presents Vol I was my introduction to Jennifer Walters. I wasn't expecting to enjoy her story (after all, she's not damaged and conflicted–she's instead stable with a good head on her shoulders). But I wasn't expecting a well-adjusted lawyer, so that was a nice surprise and immediately drew my interest.
The story starts with Jennifer Williams going in for her yearly performance reviews at the law firm for which she works, and discovering that she isn't valued for what she can do, but was wanted only for who she is and what she represents.
But she stands up for herself, which is what made me immediately like her.
I may enjoy conflicted and damaged characters, but getting to read about a woman who values herself and makes sure others recognize that value–that was a lovely change.
I also liked that the secondary characters–especially her paralegal–were complex and interesting. At first I wasn't sure what to make of Angie, but as the story went on, I became more and more curious about her.
Sadly, I believe there are only two volumes in this series, so I don't know how much I'll get to learn in the second volume.
There are two different portrayals of She-Hulk in this volume. I really didn't like the last one–I think I just straight-out didn't like that artist at all.
Although this is a very different story from Black Widow, it was very much what I needed to read, after the dark ending of Black Widow.
Published by Marvel
Rating: 7.5/10
Disorderly Conduct (2015) Charles Soule and Javier Pulido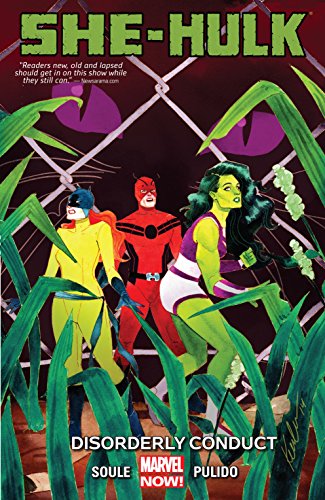 She-Hulk is fun, and I enjoyed reading these two volumes, but I don't think that this is a series I'll continue reading.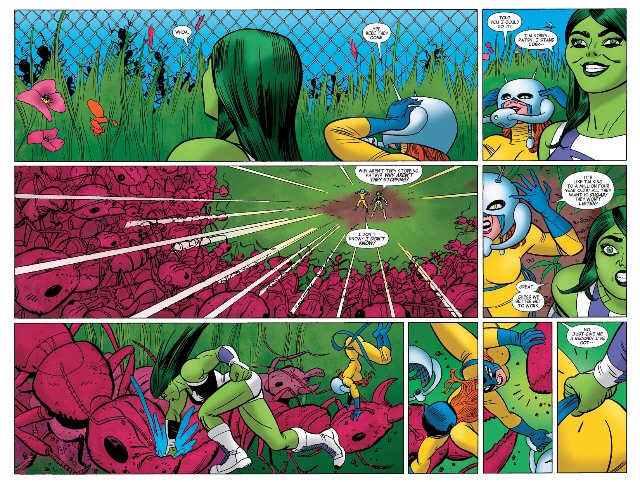 There are a couple threads in this volume.
She-Hulk has to work with a variety of different super heroes, getting miniaturized, and helping and elderly Captain America with a legal suit.
I like having a strong AND smart heroine, and I enjoyed reading it, but it was a little more fluffy than (at least right now) I'm in the mood for.
Published by Marvel
Rating: 6/10