Books
Thomas and Charlotte Pritt: The Cater Street Hangman (1979), Callander Square (1980), Paragon Walk (1981), Bluegate Fields (1984), Death in the Devil's Acre (1985), Cardington Crescent (1987), Silence in Hanover Close (1988), Bethlehem Road (1990), Highgate Rise (1991), Belgrave Square (1992), Farriers' Lane (1993), Traitors Gate (1995), Pentecost Alley (1996), The Hyde Park Headsman (1997), Ashworth Hall (1997), Brunswick Gardens (1998), Half Moon Street (2000)
William Monk: The Face of a Stranger (1990), A Dangerous Mourning (1991), Defend and Betray (1992), A Sudden Fearful Death (1993), The Sins of the Wolf (1994), Cain His Brother (1995), Weighed In Balance (1996), The Silent Cry (1997), A Breach of Promise (1998) The Twisted Root (1998), Slaves of Obsession
Tathea (1999)
Anthologies: Powers of Detection (2004), The Best Paranormal Crime Stories Ever Told (2010), The Mammoth Book of Historical Crime Fiction (2011)
I'm a sucker for Victorian mysteries! My favorites are the William Monk novels. My grandmother prefers the Thomas and Charlotte Pritt mysteries. The Twisted Root I enjoyed much more than A Breach of Promise by not as much as the books earlier in the series.
Tathea (1999)
I have to say I was very disappointed with Anne Perry's Tathea. My grandmother and I quite like her mysteries, so I was curious as to what her fantasy writing would be like. I had picked up the book in large paperback, because I saw it before a trip to Baltimore, and I thought my grandmother might enjoy it, so I bought it and left it with her. Got it back this winter, but did not have a chance to read it until recently.
It wasn't dreadful. But it was great either. The plot mostly held together, but I did get lost a couple of times, and she took a twist about a third of the way into the book that struck me mostly as strange rather than intriguing.
But what irritated me the most were the heavy religious overtones. Now don't get me wrong, I like books on religion, and I like fantasy books where religion is a theme, but the religion of this book just grated on my nerves. Perhaps it was because it seemed to be thinly disguised Christianity--but I'm not sure I can put my finger on it. After all, there should have been a lot to recommend it: it extolled the evils as well as the virtues of religion, and the primary prophet of the religion was a woman.
But I just couldn't get into it. I could barely sympathize with the characters. It wasn't badly written, it wasn't a bad idea. I just couldn't make myself care about what happened to the characters.
Rating: 4/10
Anthologies
Powers of Detection (2004) edited by Dana Stabenow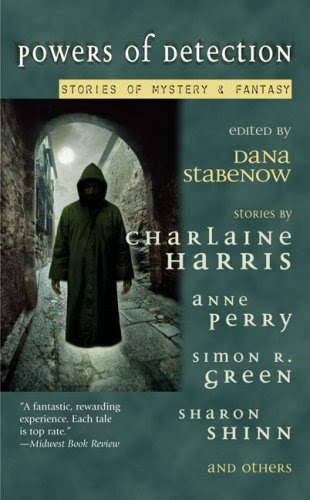 I like fantasies. I like mysteries. So… "Stories of Mystery and Fantasy" sounds like a good thing. Plus Charlaine Harris has a Sookie Stackhouse short story, and that had to be a good thing.
Well, it was an okay thing.
Cold Spell - Donna Andrews
The Nightside, Needless To Say - Simon R. Green
Lovely - John Straley
The Price - Anne Bishop
Fairy Dust - Charlaine Harris
The Judgement - Anne Perry
The Sorcerer's Assassin - Sharon Shinn
The Boy Who Chased Seagulls - Michael Armstrong
Palimpsest - Laura Anne Gilman
The Death of Clickclickwhistle - Mike Doogan
Cairene Dawn - Jay Caselberg
Justice Is A Two-Edged Sword - Dana Stabenow
The Best Paranormal Crime Stories Ever Told (2010) edited by Martin H. Greenberg & John Helfers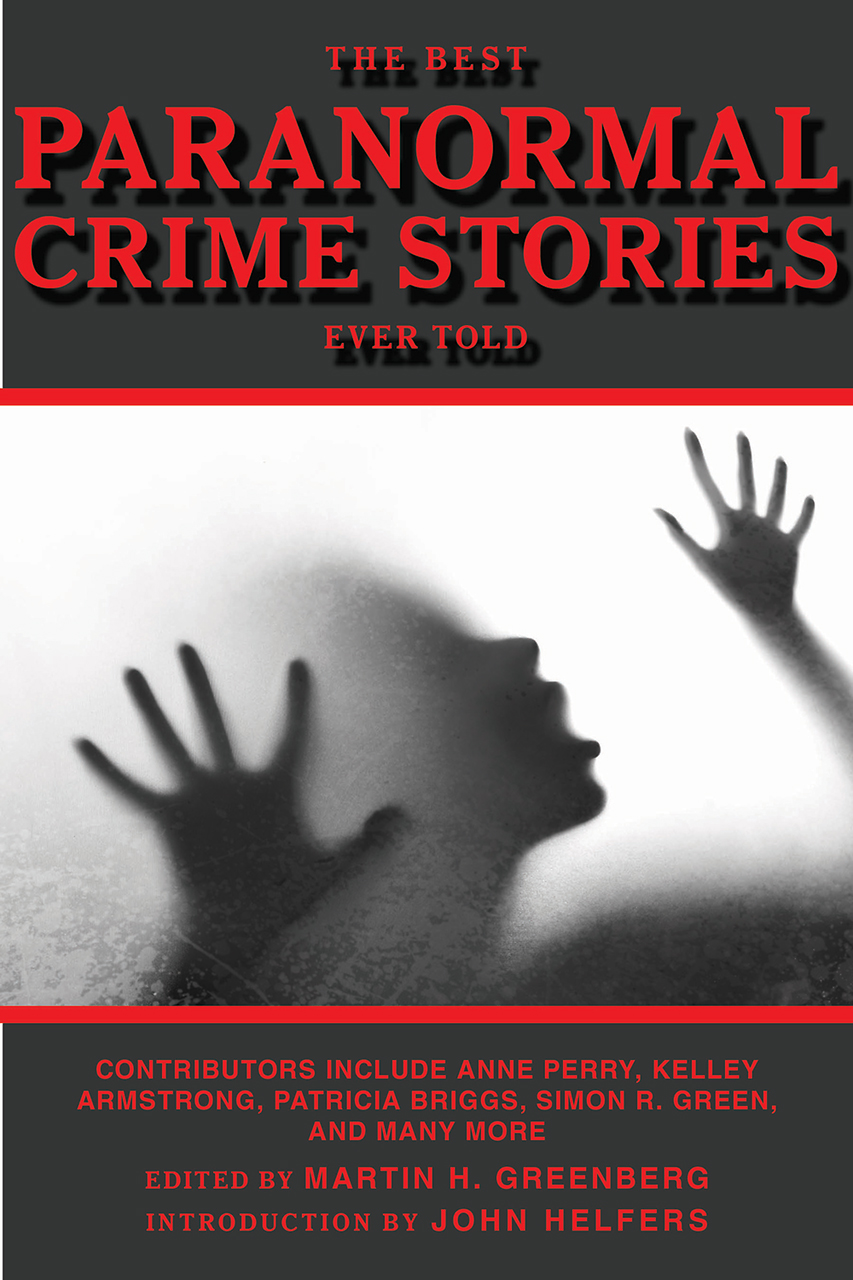 I wouldn't say the best necessarily, but it's not a bad selection of stories. And the fact that I got to read it for free probably helped.
Appetite for Murder - Simon R. Green
Star of David - Patricia Briggs
If Vanity Doesn't Kill Me - Michael Stackpole
Grave-Robbed - P.N. Elrod
The Judgement - Anne Perry
Surprise Special Guest Appearance by... - Carole Nelson Douglas
Occupational Hazard - Mike Resnick
She's Not There - Steve Perry
Hostile Takeover - Nina Kiriki Hoffman
Doppelgangster - Laura Resnick
The Necromancer's Apprentice - Lillian Stewart Carl
The Night of their Lives - Max Allen Collins
Road Dogs - Norman Partridge
Ninja Rats on Harleys - Elizabeth A. Vaughan
Stalked - Kelley Armstrong
Corpse Vision - Kristine Kathryn Rusch
The Unicron Hunt - Michelle West
The Mammoth Book of Historical Crime Fiction (2011) edited by Mike Ashley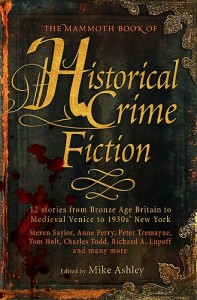 Introduction: Return to the Crime Scene by Mike Ashley
Archimedes and the Scientific Method by Tom Holt
Something to do with Diana by Steven Saylor
Eyes of the Icon by Mary Reed and Eric Mayer
Night of the Snow Wolf by Peter Tremayne
Jettisoned by Deirdre Counihan
A Fiery Death by Ian Morson
Hide and Seek by Tony Pollard
The Fourth Quadrant by Dorothy Lumley
Brodie and the Regrettable Incident by Anne Perry
Forty Morgan Silver Dollars by Maan Meyers
Trafalgar by Charles Todd
Dead of Winter by Richard A. Lupoff
...
Brodie and the Regrettable Incident by Anne Perry was… okay. I think that's all I really have to say about it.
...
It was an enjoyable anthology, reminding me of several authors I need to read, as well as re-read.
Rating: 8/10
Published by Robinson