Books
Anthologies
Dragon Fantastic (1992), Blood Lite (2008), Running with the Pack (2010), Full Moon City (2010), The Best Paranormal Crime Stories Ever Told (2010), The Way of the Wizard (2010), A Fantastic Holiday Season (2014)
Dragon Fantastic (1992) edited by Martin H. Greenberg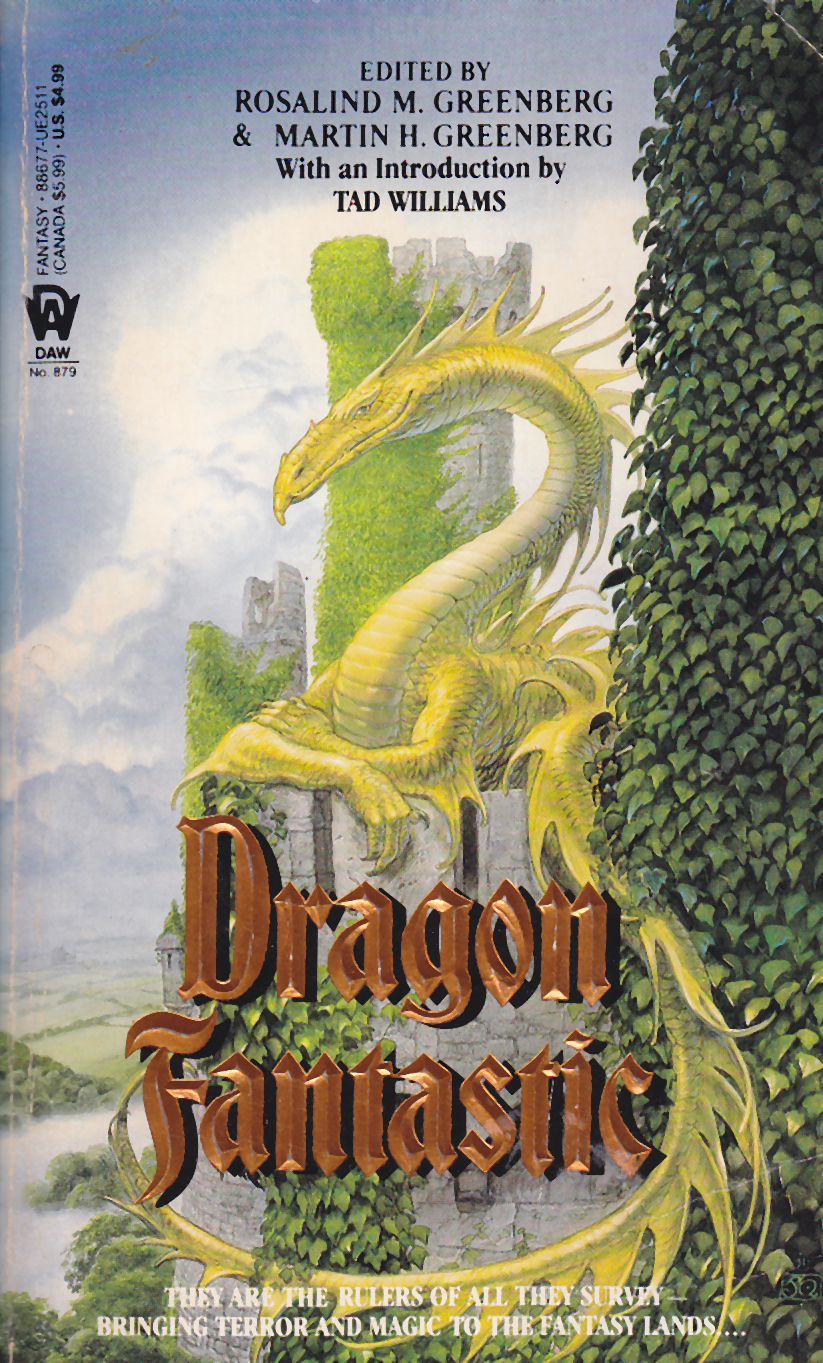 Published by Daw
The Secret History Of Vampires (2007) edited by Darrell Schweitzer
Published by DAW
Blood Lite (2008) edited by Kevin J. Anderson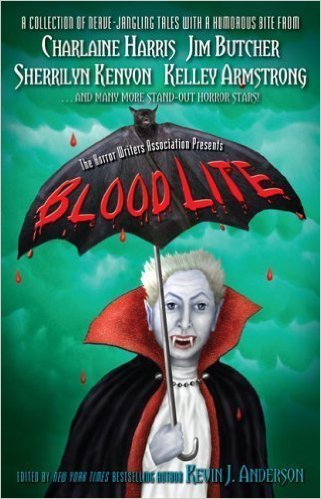 This anthology came out in hardback last year, but considering the theme, I was more than content to wait until it came out in paperback. Which it recently did.
As with most anthologies, there are good stories and bad stories, but there weren't too many stories that I hated, though there also weren't too many stories that I adored. So I'd say it all came out in the wash.
I also like Mike Resnick's story, "A Very Special Girl." It was different in tone from the other stories in the book, and although it felt like these characters belonged in a longer story than this, it was both fun and interesting.
There were some stories that I didn't like at all, I thought "Mr. Bear" was particularly awful, and I didn't like "A Good Psycho Is Hard to Find" either. But over all, the stories were pretty good, and the series was worth reading. I would have been annoyed if I'd bought this in hardback, but it's not a bad buy as a paperback.
Rating: 6/10
Running with the Pack (2010) edited by Ekaterina Sedia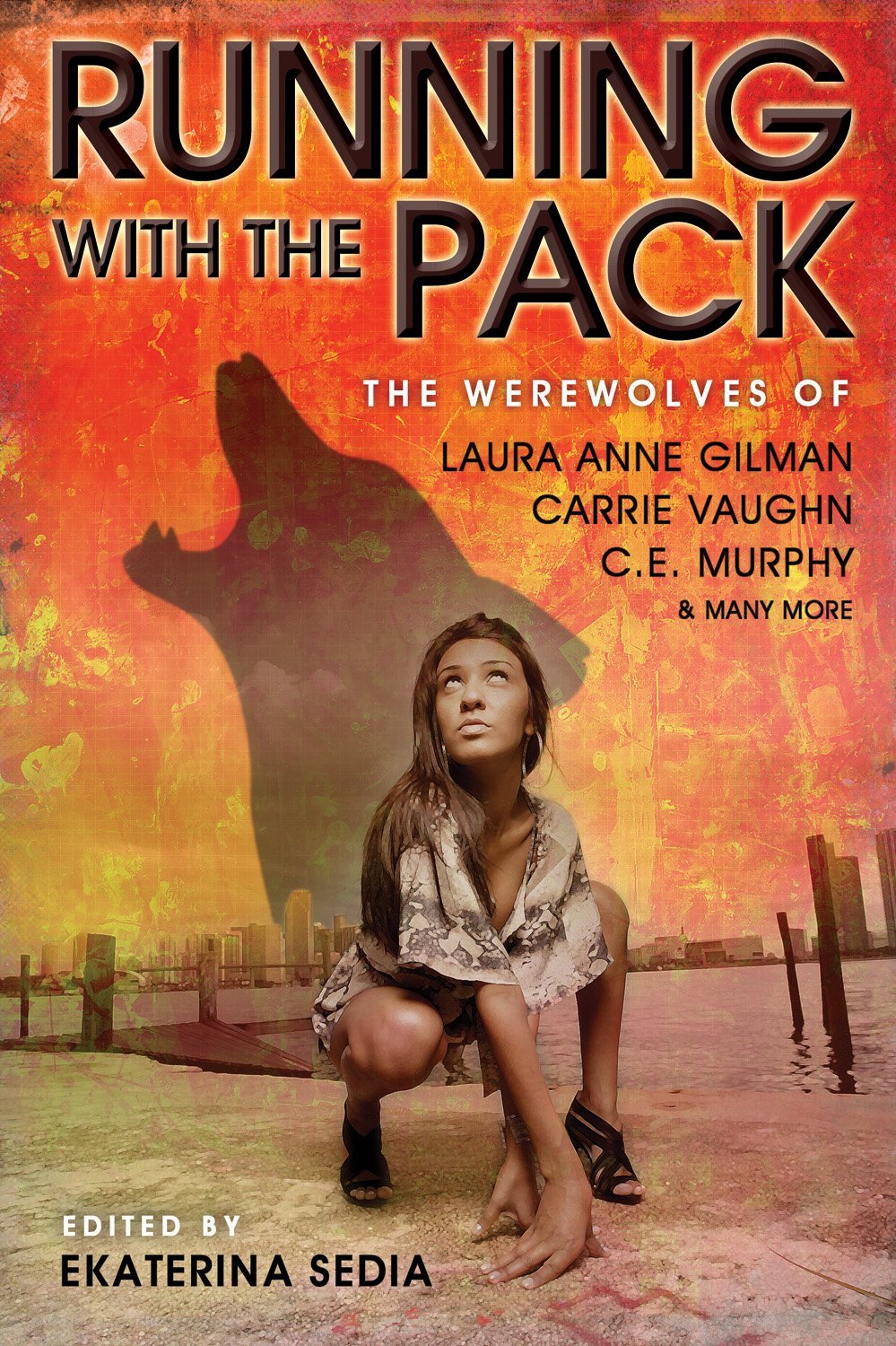 When I saw there was a new werewolf anthology edited by Ekatrerina Sedia with a story by Carrie Vaughn I automatically ordered it. Then of course, once it arrived, it sat around like anthologies tend to do, waiting for the "right" time to read it. But eventually read it I did, and it was excellent, with a few caveats, the biggest being, the anthology should not have ended on the story it did. On the plus side (and this is huge plus in my opinion) these are stories that deal with werewolves without all the hawt supernatural sex. A couple stories acknowledge sex, but the focus of these stories is upon the other aspects of being a werewolf, which I very much enjoyed, because there is a lot to explore in this mythos and this anthology does a very good job of moving beyond the paranormal romance aspect of werewolves.
Mike Resnick's Royal Bloodlines (A Lucifer Jones Story) was fun and amusing. Even though Lucifer Jones is obviously an existing character, the story loses nothing from that.
All in all, this is an excellent anthology, and one I can highly recommend.
Published by Prime
Rating: 8/10
Full Moon City (2010) edited by Martin H. Greenberg & Darrell Schweitzer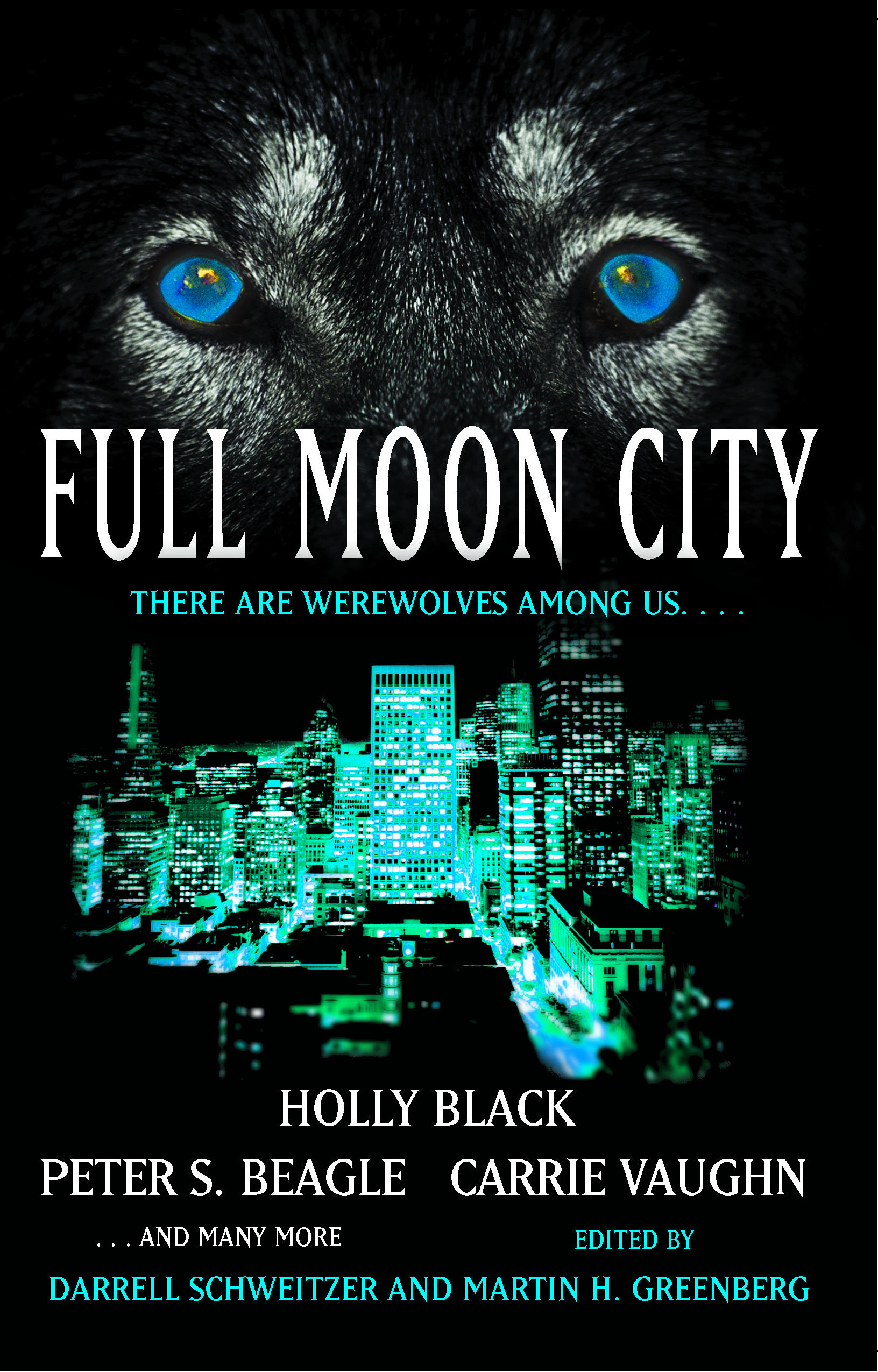 I love anthologies. Though I have to admit that with the way paranormal romance has taken off, the ratio of wheat to chaff has been unfavorable for me. However, Carrie Vaughn and Peter S. Beagle were pretty compelling reasons to get this anthology.
"A Most Unusual Greyhound" is the second Harry the Book story by Mike Resnick I have read, and I thoroughly enjoyed it. Although the main character is (of course) a bookie, it has the tone of a hard boiled mystery, and also refuses to take itself seriously. Once or twice it almost stays into camp territory, but veers back into fun and entertaining. After all, the idea of a werewolf entering the races at the dog tracks is an amusing one.
Although there were several stories I didn't particularly like, but all in all, the stories that were good were very good, and well worth the price of the anthology.
Rating: 8/10
The Best Paranormal Crime Stories Ever Told (2010) edited by Martin H. Greenberg & John Helfers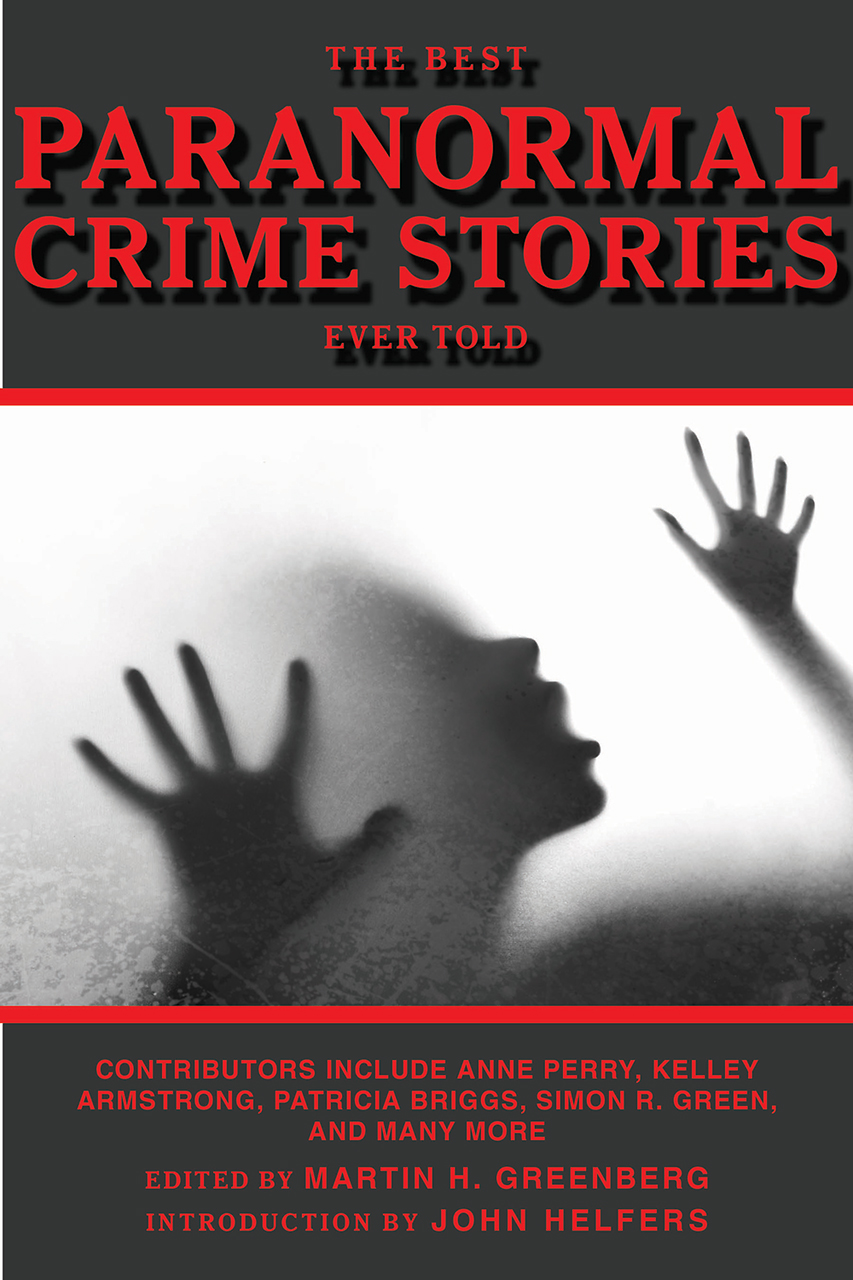 I wouldn't say the best necessarily, but it's not a bad selection of stories. And the fact that I got to read it for free probably helped.
I've read several other of Mike Resnick's Harry the Book stories, and was disappointed that I couldn't find any others. Apparently Harry only lives in short stories, like "Occupational Hazard." Harry is a bookie, and when one of his client puts in a hex that goes over Harry's hex protection, Harry is in deep trouble.
There were a couple other stories in the collection, but I didn't love or hate them, so all in all, this was a pretty strong collection.
Published by Skyhorse Publishing
Rating: 8/10
The Way of the Wizard (2010) edited by John Joseph Adams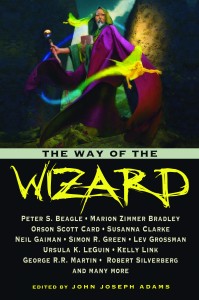 I love anthologies. They give me an escape in bite size pieces that won't keep me up past my bed time on a work night, and they also often a wonderful introduction to authors I have not read previously.
This anthology focuses upon wizards of all sorts, doing wizardly things, though not very many evil wizards.
Mike Resnick's tale about Merlin, "Winter Solstice" was another thoroughly depressing tale. Merlin lives backwards in time, so other people's memories are his future. He also seems to be developing dementia.
There were multiple stories I didn't care for, but on the whole, I found it a good and enjoyable collection. After all, I don't have to read the stories I don't like.
Published by Prime Books
Rating: 7/10
A Fantastic Holiday Season: The Gift of Stories (2014) edited by Kevin J. Anderson & Kieth J. Olexa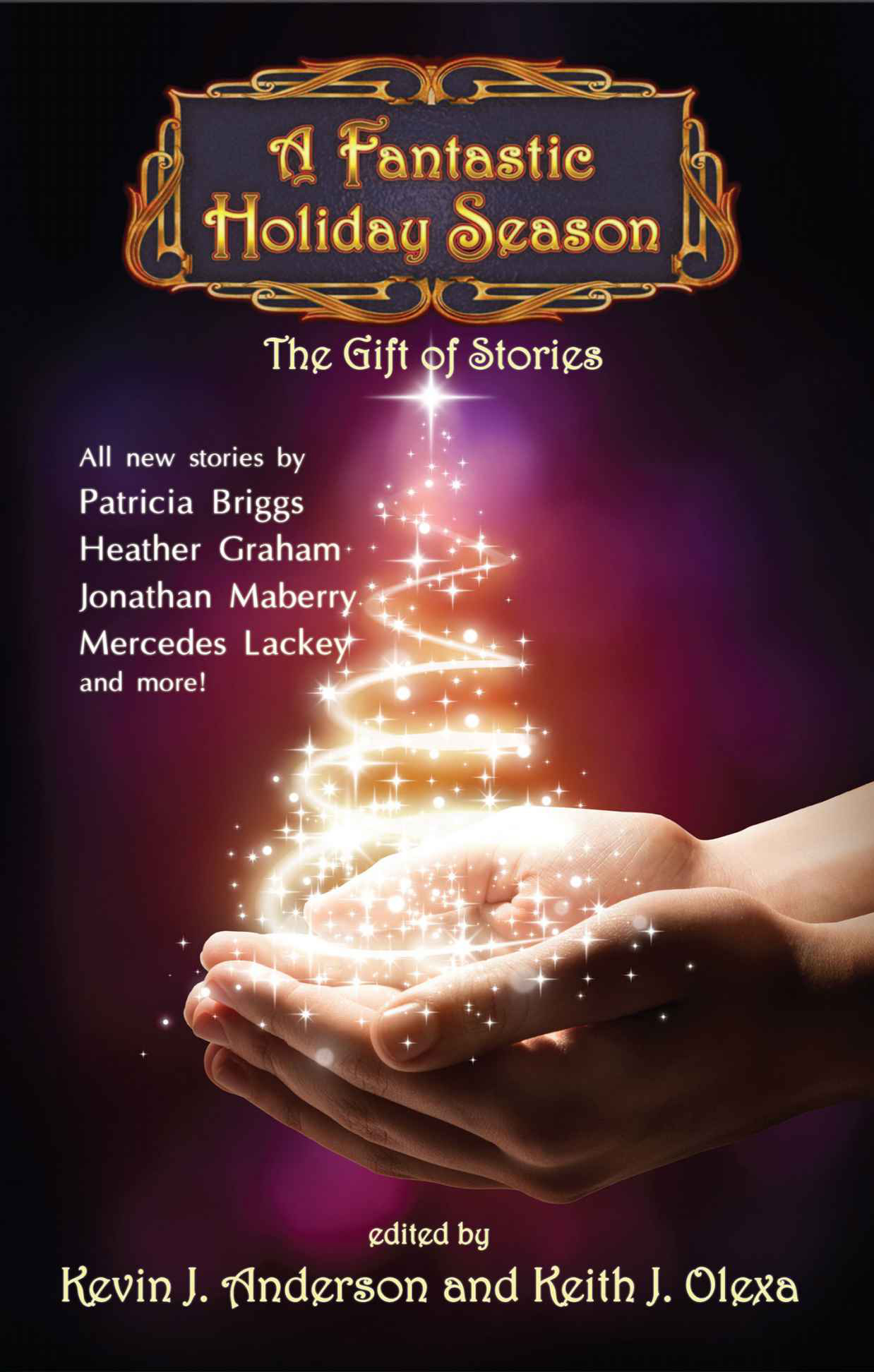 I picked this collection up solely for the Patricia Briggs story, but once I saw some of the other authors, read through the stories that interested me (but skipped the ones that didn't grab me after a page or two).
"Christmas Eve at Harvey Wallbanger's" by Mike Resnick I read because I generally like the Harvey the Book stories, although this one was… weak.
This is a decent collection with something for everything, even if all the stories don't appeal to everyone.
Published by WordFire Press
Rating: 8/10