Books: Fantasy | Children
The Incorrigible Children of Ashton Place: The Mysterious Howling (2009), The Hidden Gallery (2011), The Unseen Guest (2012)
The Incorrigible Children of Ashton Place
The Mysterious Howling (2009) Illustrated by Jon Klassen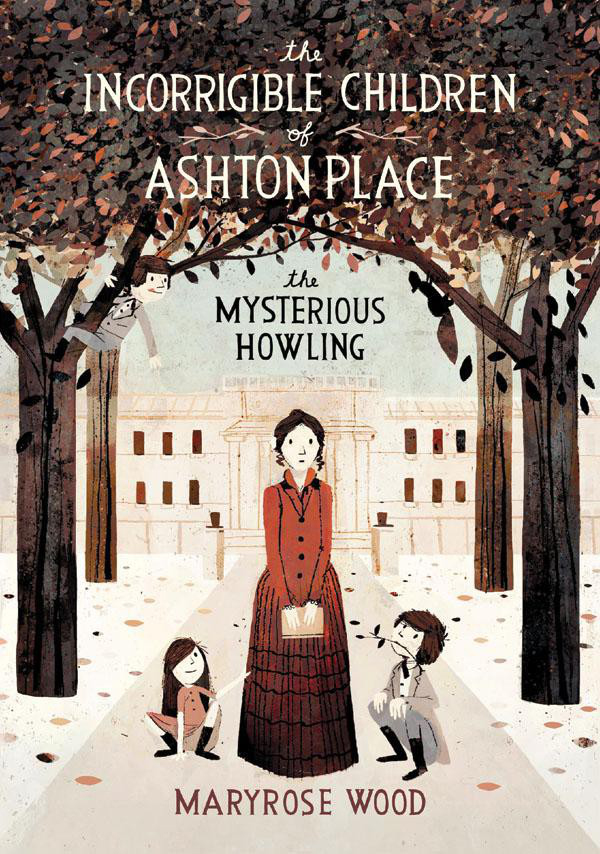 Penelope Lumpey has just graduated from the Swanburne Academy for Poor Bright Females and now, at the age of 15 must make her way forth in the world.
Luckily for her, a governess position was found by her teacher, and she is off to interview for the position, which will hopefully give her not just a job, but also a home, something she now lacks since she graduated.
Penelope is a smart, no-nonsense young lady who–despite her young age–is ready to make her way in the world.
This is a very fun book. As a grown-up, I can see where some of the story will eventually go, but for an older child, I'm sure much will be Very Mysterious. It also seems there will be many books in the future, which I do believe I am looking forward to.
Published by HarperCollins
Rating: 8/10
The Hidden Gallery (2011) Illustrated by Jon Klassen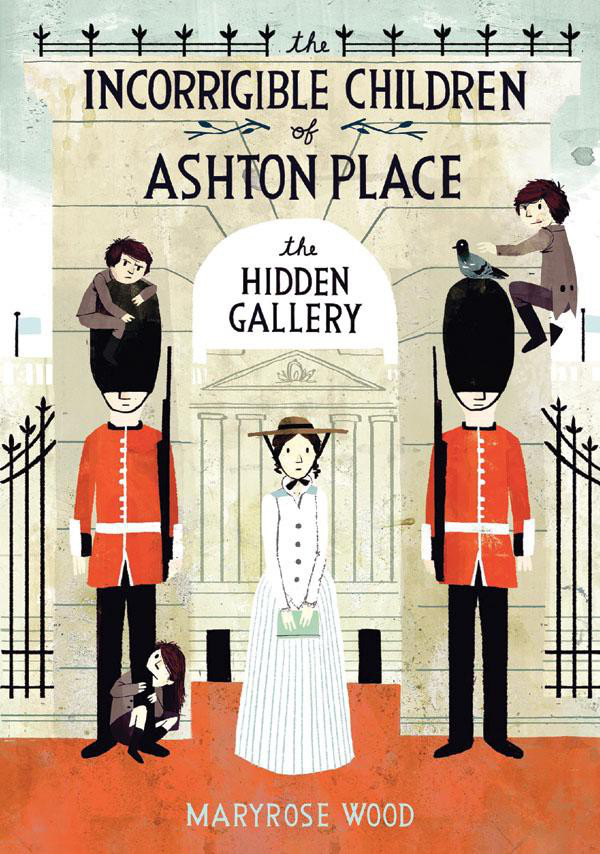 Miss Penelope Lumley continues to be the governess of Alexander, Beowulf, and Cassiopeia Incorrigible, the three children raised by wolves and adopted by Lord Ashton.
Penelope (or Lumawoo as the children call her), continues to be both protector and educator of these still semi-wild children, and believe they can learn geometry and how to speak and read all at the same time.
As the story begins, Lady Ashton is lamenting the state of the house, and repairs are made following the damage done during the Christmas ball, when a party unknown attempted to goad the Incorrigibles into acting like wild animals. As Miss Lumley has received an invitation to visit the headmistress of her school, Swanburne Academy for Poor Bright Females, Lady Ashton decides that going to London for the duration is Just the Thing.
Yet still it seems as if something sinister is lurking for Penelope and the Incorrigibles. Luckily, she manages to make a friend!
This is an interesting series, and I'm enjoying seeing where it goes. I also like how (like the Series of Unfortunate Events) it caters to a child's love of seeing horrible things happen.
Published by HarperCollins
Rating: 7/10