Books
Women of the Otherworld: Bitten (2001), Tales of the Otherworld (2010)
Darkest Powers/Darkness Rising: Hunting Kat (2012)
Anthologies: Many Bloody Returns (2007), My Big Fat Supernatural Honeymoon (2007), Blood Lite (2008), By Blood We Live (2009), Vampires: The Recent Undead (2010), The Best Paranormal Crime Stories Ever Told (2010)
Women of the Otherworld
Bitten (2001)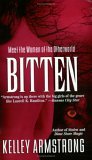 I had several people recommend Bitten to me as a supernatural fantasy I'd enjoy. I started reading it, wasn't interested, and then took it with me to the dentist. I discovered that by the time I got to the first chapter I was sucked in.
This story had excellent world and story building. We slowly discover not only how Elenda became a vampire, but what drew her away from the pack and to Toronto to live as a human. However, the story is more than that. The discovery of Elena's past unfolds as she tries to help her pack discover who is placing the pack in danger, and why. It is the pace of these tandem discoveries that drew me so deeply into the story. I wanted to learn how Elena became a werewolf, how she became the way she was, and what would draw her from a life she supposedly cherishes.
Elena herself is an fascinating character. It is very interesting how Elena's ideas about friendship and sexuality are based upon her time in the pack. I'm not necessarily comfortable with all the sex in the book–not because of the details or amount of boinking, but because I was somewhat bothered by her ability to switch partners so easily.
As usual, every author who writes supernatural fantasy creates their own rules for the creatures that inhabit their world, and those rules are based (sometimes loosely) upon the folklore that exists for those creatures. How much the authors chooses to keep and how much folklore they discard is something I find fascination, and it is one thing that keeps these supernatural fantasies fresh for me. Not only are the characters unique from book to book, but the rules that bind those characters are unique from book to book.
If you enjoy supernatural fantasy, then I recommend Bitten. And if the first couple pages don't grab you, read the first chapter before you give up. There is a fair amount of boinking, but it's not ridiculous, and it does serve to show the nature of her relationships and how those relationships change.
Rating: 7/10
Tales of the Otherworld (2010)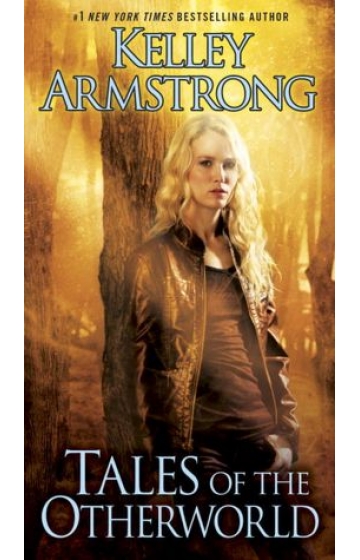 Not knowing what I was in the mood to read, an anthology seemed just the thing.
These are stories from Kelley Armstrong's Otherworld series–stories that fill in the cracks between her novels–most of which I have not read. (I believe I have read Bitten, and that's it.)
There are eight stories, with a variety of characters, most of whom reappear throughout the stories.
Rebirth
Bewitched
Birthright
Beginnings
Expectations
Ghosts
Wedding Bell Hell
The Case of El Chupacabra
"Rebirth" is the first story, and tells of how Aaron Darnell became a vampire and how he met Cassandra du Charme. I really liked this story, both on her (Kelley Armstrong's) take about how people became vampires and maintained their undead status over time, and also how Aaron deals with becoming a vampire.
"Bewitched" is the story of how Eve Levine met Kristof Nast. Eve Levine is a powerful witch (black witch, left-hand path witch), who trains other witches while she is leaning how to make her own way in the world. Kristof Nast is the heir to the Nast Cabal. All things being equal, they should be enemies, as the cabals control much of the supernatural world, and look down upon witches, but they instead become friends. This was a fabulous story, and I was quite distressed to discover that things don't ever work out well for these two.
"Birthright" is the story of Logan Jonsen, who knows something is not right with him, but can't figure out what. A note from his father, containing only a name and address and the message "important medical information." It's an interesting story, but didn't pull me in as well as the first two. It was, however, a very good introduction to Logan, who appears in later stories. It's also an introduction to Clayton and Jeremy Danvers, who both appear in later stories.
"Beginnings" is the story of how Clayton Danvers and Elena Michaels meet and fall in love. The book I'd read was Bitten, so I was already aware of Elena's future, but it was fascinating seeing how she get where she did. Logan makes several appearances, and it was good to see how he'd acclimated to his life. (We also meet
"Expectations" is the story of Lucas Cortez, heir of the Cortez Cabal, and his brief interaction with Eve Levine. It's a very well done short story, giving us a peek at Lucas' personality and beliefs, and also giving a peek at an interaction that probably didn't seem like much to either character at a time. It was also interesting seeing Eve from the outside, after spending so much time in her head in the story "Bewitched".
"Ghosts" was my least favorite story. It's mostly Jeremy Danvers reminiscing about Clay and Elena.
"Wedding Bell Hell" tells of the marriage of Paige Winterbourne to Lucas Cortez. I'd already liked Lucas from his earlier story, and I was fascinating seeing his (soon-to-be) ward, Savannah, with a glimpse at how she'd come to be Paige's ward. (Note of you enjoyed the second story–this is where you learn things never worked out for Eve and Kristof.) As a character study, I found it very interesting and enjoyable. As a short story, it was okay.
"The Case of El Chupacabra" brings lots of different characters together, including Kristof Nast's son Sean, Savannah Levine, Paige Winterbourne, Lucas Cortez, Aaron Darnell, and Cassandra du Charme. As a closing story to this anthology, it worked extremely well, bring together all the characters we'd met over the course of the anthology. As a mystery, it was okay, but as the strength of the story was in the character interactions, that was perfectly fine.
One of the things I particularly liked was how the stories built upon each other, and didn't require knowledge of the books to be enjoyed. All-in-all, an interesting anthology that once again makes me ask myself why I haven't read more of Kelley Armstrong's books. (Short answer: because the synopses already sound terrible.)
Rating: 8/10
Published by Bantam
Darkest Powers/Darkness Rising
Hunting Kat (2012)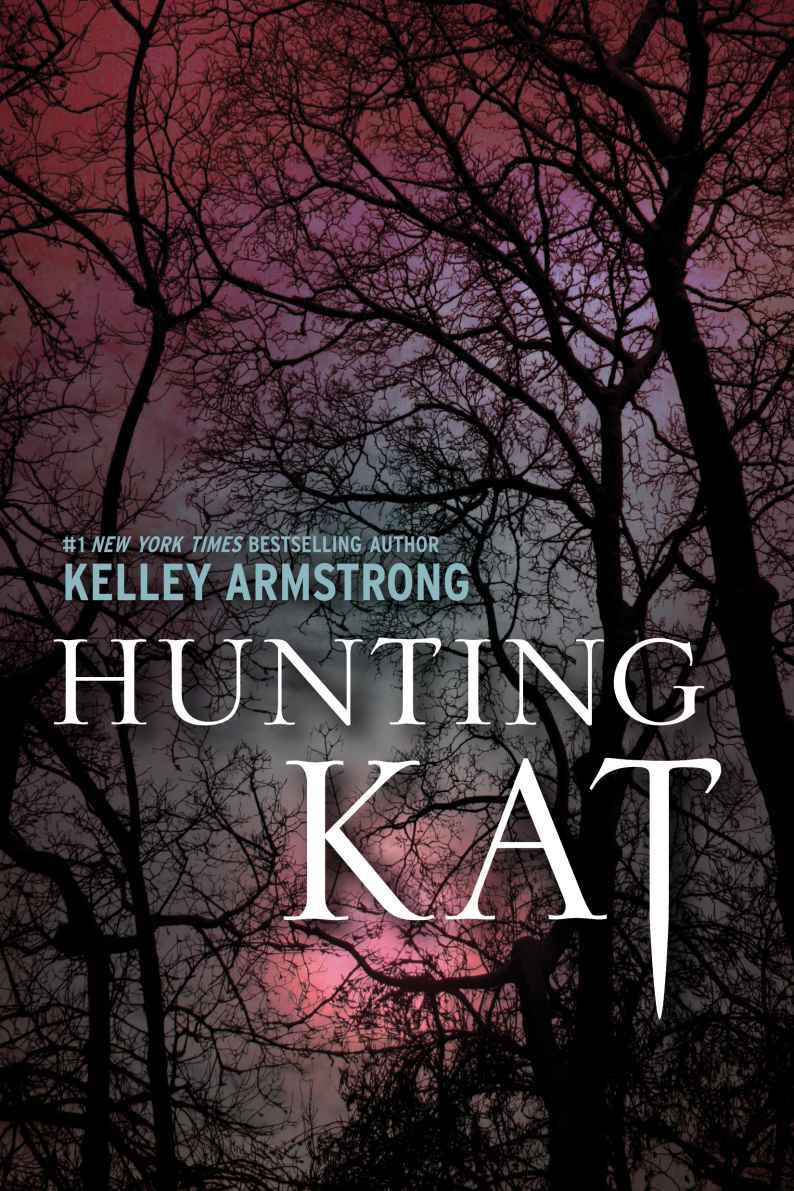 This is a short story that's part of her existing series.
Although this is a self-contained short story, it's far more a teaser/trailer for other works rather than a story that stands completely on its own.
Kat is kidnapped by people wanting to return her to an evil consortium that experimented on her as a child.
It's not bad, but it felt more like a teaser to draw you into a series than something that was written for it's own merits.
Rating: 6/10
Published by HarperCollins
Anthologies
Many Bloody Returns (2007) edited by Charlaine Harris and Toni L. P. Kelner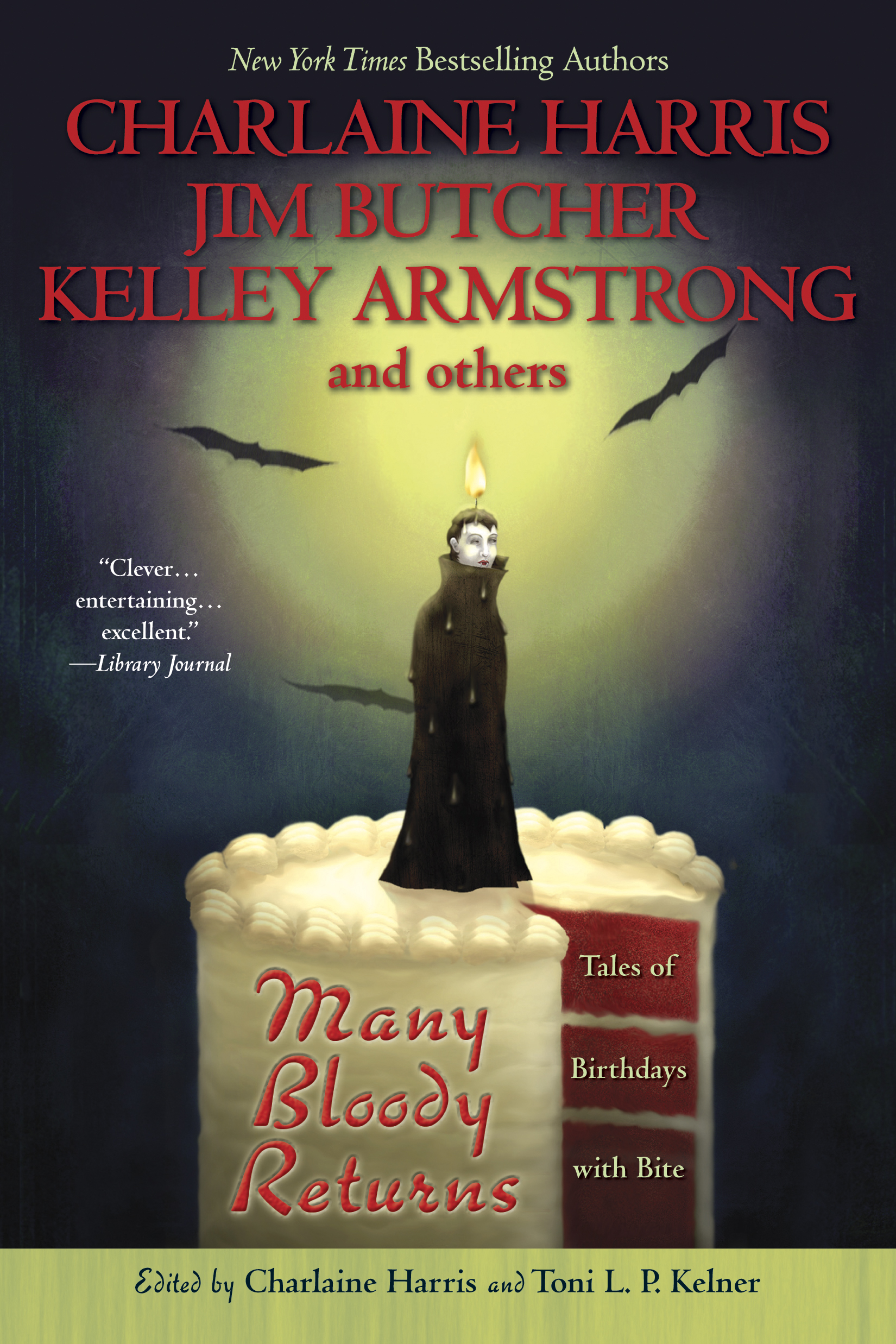 I pre-ordered this, not realizing it was in hardback. As much as I love anthologies, I'm not that excited about hardback books–especially anthologies where I don't know all the authors or the quality of the stories.
Many Bloody Returns pretty much tells you the focus of the stories: vampires and birthdays. In some cases it's the vampire who is having a birthday, in other cases…not.
Luckily, I wasn't too disappointed with my purchase. There were several stories by authors I like and charaters whose books I'm reading, namely, Charlaine Harris, PN Elrod, Jim Butcher, and Tanya Huff. Unsurprisingly, some those were also some of the stories I enjoyed most, as they built upon characters with which I am already familiar.
Dracula Night - Charlaine Harris
The Mournful Cry of Owls - Christopher Golden
I Was a Teenage Vampire - Bill Crider
Twilight - Kelley Armstrong
It's My Birthday, Too - Jim Butcher
Grave-Robbed - P.N. Elrod
The First Day of the Rest of Your Life - Rachel Caine
The Witch and the Wicked - Jeanne C. Stein
Blood Wrapped - Tanya Huff
The Wish - Carolyn Haines
Fire and Ice and Linguini for Two - Tate Hallaway
Vampire Hours - Elaine Viets
How Stella got her Grave Back - Toni L.P. Kelner
Of those, my two favorite stories were Jim Butcher's "It's My Birthday Too" and P.N. Elrod's "Grave-Robbed".
Jim Butcher wrote a very solid Harry Dresden story. Although there isn't a lot of development of Harry's character, what I did like was how this story added another dimension of Harry's relationships with Molly (his apprentice) and Thomas (his half-brother). The continued building of those relationships was really the strong point of this story for me. One of the things that has annoyed me about Harry is his inability to turn to his friends for help, so I really liked seeing him working with others.
I also really enjoyed the P.N. Elrod story. Although I've found the Jack Flemming stories to have their ups and downs, I enjoy reading about Jack, and enjoy the time period in which his stories are written. Strangely, this was hardly a period piece in comparison to the other Jack Flemming stories. Instead, the focus is on the mystery/problem, and how Jack solves that mystery. And I quite liked Jack's solution to the problem at hand.
Another story I particularly liked as Jeanne C. Stein' story "The Witch and the Wicked". Although I did guess part of where the story was going, I enjoyed Sophie's musings and thoughts about her future, and her interactions with the vampires. But I mostly liked how the story went in a direction I was not at all expecting.
And I thought Elaine Viets' story, "Vampire Hours" was wonderful. Although being in a vampire collection, it was pretty obvious who/what the people Katherine was watching were, it didn't particularly distract from the story, since the focus was upon Katherine and her chase for eternal youth. The story felt a bit like First Wives Club crossed with a vampire tale. Fun and amusing, although I am not sure how I felt about the fact that Katherine was so focused upon her body and her beauty as her main assets.
But I have to admit that there were stories that I found disappointing. As much as I enjoy Charlaine Harris' Sookie Stackhouse series, this story didn't seem to add much, and in some ways Sookie felt to me as if she was acting slightly out of character. nothing I could put my finger on, but the story just felt a bit off to me.
I also didn't care too much for Rachel Caine's story "The First Day of the Rest of Your Life" because I felt like I was missing something–I was never quite certain what was happening or why, and why Eve really had no clue as to what she was going to do. Instead of interesting, I found her somewhat annoying. Which was somewhat surprising to me, since I enjoyed Rachel Caine's first Weather Warden book.
Otherwise, this was a pretty good collection of stories. I probably would have preferred the book in paperback, but over all I enjoyed it.
Rating:7/10
My Big Fat Supernatural Honeymoon (2007) edited by P.N. Elrod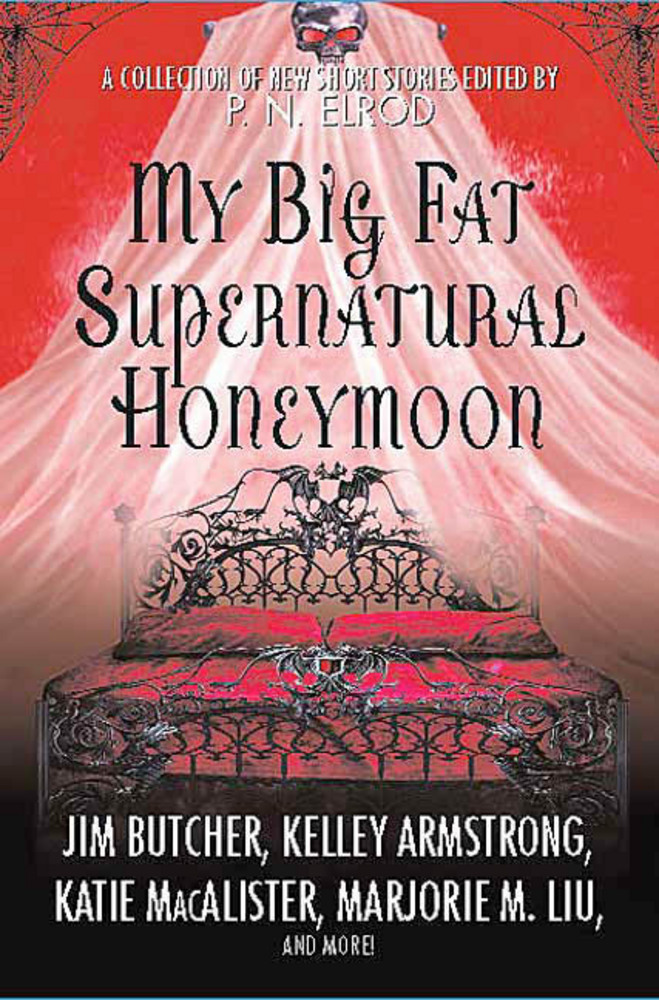 The follow up to My Big Fat Supernatural Wedding, at least in theme.
This was a very mixed bag. Some of the stories were good, some I could barely stand to finish, and in fact, put this anthology down several times, for something (anything?) I liked a little more.
Part of the problem is that several of the stories were tied strongly into a series, so I either had trouble following what was going on or there was zero character development, since it's all happening in the series.
...
I'd read "Stalked" by Kelley Armstrong previously, but I don't remember when. A couple has recently gotten married, despite having been in a long term relationship with kids. Both find themselves bored by their honeymoon, but neither wants to tell the other. I sort of skimmed, since I'd read it previously.
...
So, I generally found this a disappointment. If you're following the series, then it might be okay, but very few of the stories seemed to stand well on their own.
Rating: 4/10
Published by St. Martin's Griffin  

Blood Lite (2008) edited by Kevin J. Anderson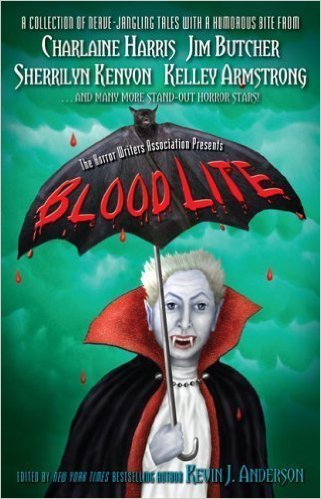 This anthology came out in hardback last year, but considering the theme, I was more than content to wait until it came out in paperback. Which it recently did.
As with most anthologies, there are good stories and bad stories, but there weren't too many stories that I hated, though there also weren't too many stories that I adored. So I'd say it all came out in the wash.
Kelley Armstrong's story, "The Ungrateful Dead," was the first story in the book, and although I didn't think it was as good as Jim Butcher or Charlaine Harris' stories, I did enjoy it, and thought again about picking up another series by Armstrong.
...
There were some stories that I didn't like at all, I thought "Mr. Bear" was particularly awful, and I didn't like "A Good Psycho Is Hard to Find" either. But over all, the stories were pretty good, and the series was worth reading. I would have been annoyed if I'd bought this in hardback, but it's not a bad buy as a paperback.
Rating: 6/10
By Blood We Live (2009) edited by John Joseph Adams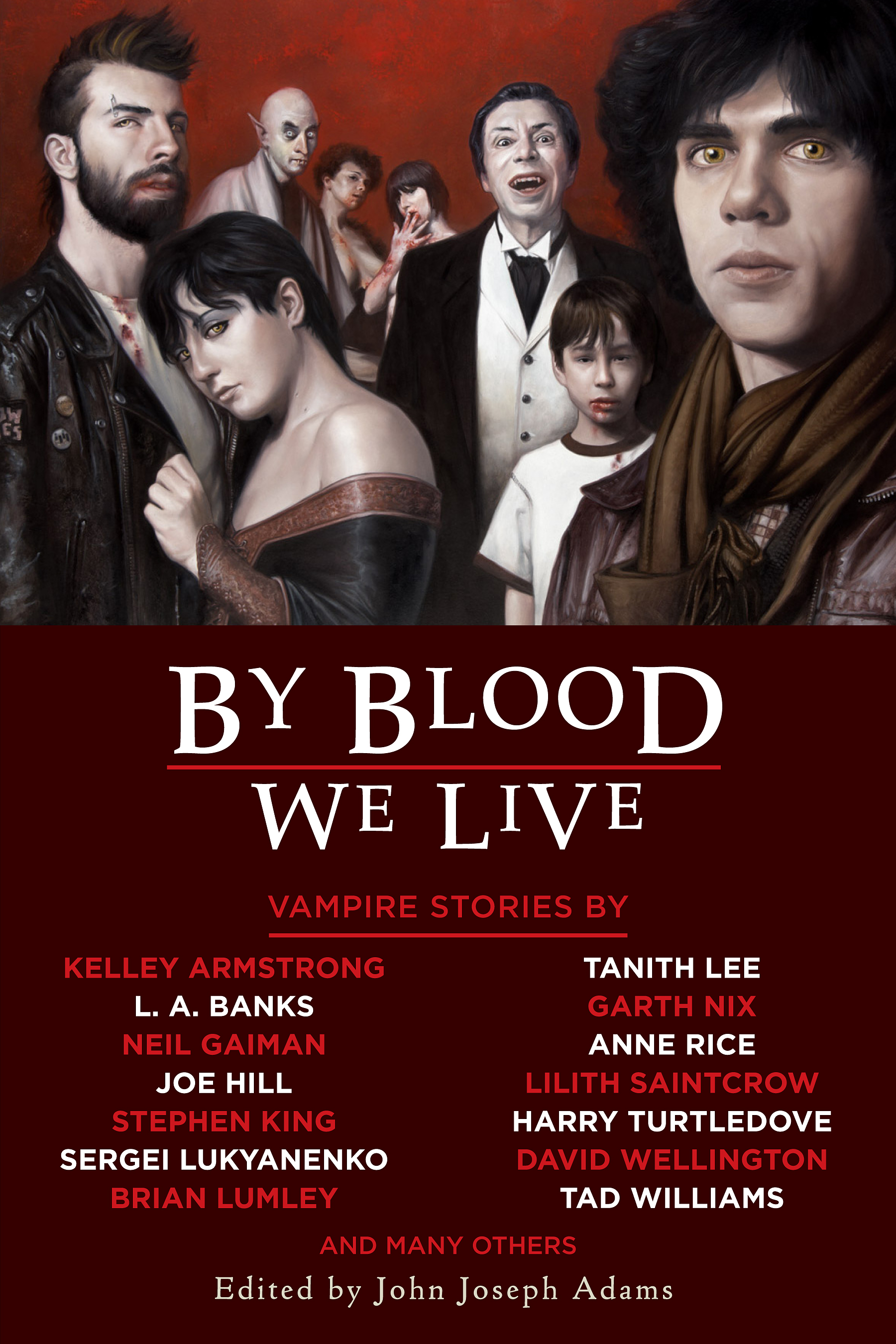 Snow, Glass, Apples - Neil Gaiman
The Master of Rampling Gate - Anne Rice
Under St. Peter's - Harry Turtledove
Child of an Ancient City - Tad Williams
Lifeblood - Michael A. Burstein
Endless Night - Barbara Roden
Infestation - Garth Nix
Life is the Teacher - Carrie Vaughn
The Vechi Barbat - Nancy Kilpatrick
The Beautiful, The Damned - Kristine Kathryn Rusch
Pinecones - David Wellington
Do Not Hasten to Bid Me Adieu - Norman Partridge
Foxtrot at High Noon - Sergei Lukyanenko
This is Now - Michael Marshall Smith
Blood Gothic - Nancy Holder
Mama Gone - Jane Yolen
Abraham's Boys - Joe Hill
Nunc Dimittis - Tanith Lee
Hunger - Gabriela Lee
Ode to Edvard Munch - Caitlín R. Kiernan
Finders Keepers - L.A. Banks
After the Stone Age - Brian Stableford
Much at Stake - Kevin J. Anderson
House of the Rising Sun - Elizabeth Bear
A Standup Dame - Lilith Saintcrow
Twilight - Kelley Armstrong
In Darkness, Angels - Eric Van Lustbader
Sunrise on Running Water - Barbara Hambly
Hit - Bruce McAllister
Undead Again - Ken MacLeod
Peking Man - Robert J. Sawyer
Necros - Brian Lumley
Exsanguinations - Catherynne M. Valente
Lucy in Her Splendor - Charles Coleman Finlay
The Wide, Carnivorous Sky - John Langan
One for the Road - Stephen King
Vampires: The Recent Undead (2011) edited by Paula Guran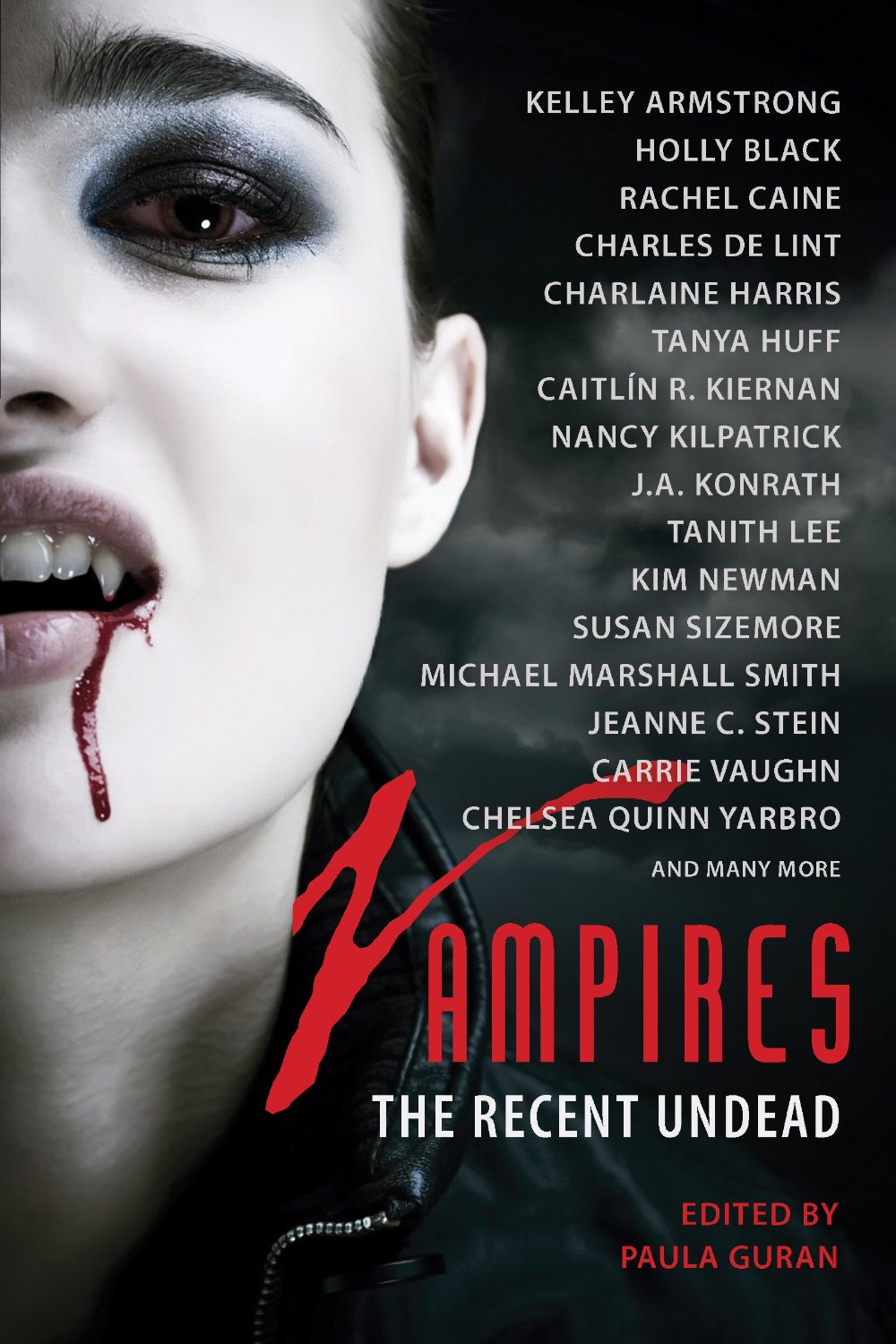 "The Coldest Girl in Coldtown" by Holly Black
"This Is Now" by Michael Marshall Smith
"Sisters" by Charles de Lint
"The Screaming" by J.A. Konrath
"Zen and the Art of Vampirism" by Kelley Armstrong
"La Vampiresse" by Tanith Lee
"Dead Man Stalking" by Rachel Caine
"The Ghost of Leadville" by Jeanne C. Stein
"Waste Land" by Stephen Dedman
"Gentleman of the Old School" by Chelsea Quinn Yarbro
"No Matter Where You Go" by Tanya Huff
"Outfangthief" by Conrad Williams
"Dancing with the Star" by Susan Sizemore
"A Trick of the Dark" by Tina Rath
"When Gretchen was Human" by Mary Turzillo
"Conquistador de la Noche" by Carrie Vaughn
"Endless Night" by Barbara Roden
"Dahlia Underground" by Charlaine Harris
"The Belated Burial" by Caitlin R. Kiernan
"Twilight States" by Albert Cowdrey
"To the Moment" by Nisi Shawl
"Castle in the Desert: Anno Dracula 1977? by Kim Newman
"Vampires in the Lemon Grove" by Karen Russell
"Vampires Anonymous" by Nancy Kilpatrick
"The Wide, Carnivorous Sky" by John Langan
It has taken me an almost embarrassingly long time to finish this. How long you ask? I purchased it a couple months after it was published–that long ago.
The problem is I hit a point where I wasn't interested in a story, and instead of just skipping to the next story, I put the whole thing down. I know, rookie mistake. (But you'll see I made it several times, so I decided to just finish off these anthologies, and if I didn't like a story? SKIP.)
...
"Zen and the Art of Vampirism" by Kelley Armstrong
Cultural assimilation is a lofty goal, but every minority needs a place to kick back with her own kind, a place to trade news and gossip that wouldn't interest anyone outside the group. For supernaturals in Toronto, that place is Miller's.
I remember that I liked this one.
...
So, it was an uneven anthology for me, but there were some very good stories that are well-worth the price of the anthology.
Rating: 7/10
Published by Prime Books
The Best Paranormal Crime Stories Ever Told (2010) edited by Martin H. Greenberg & John Helfers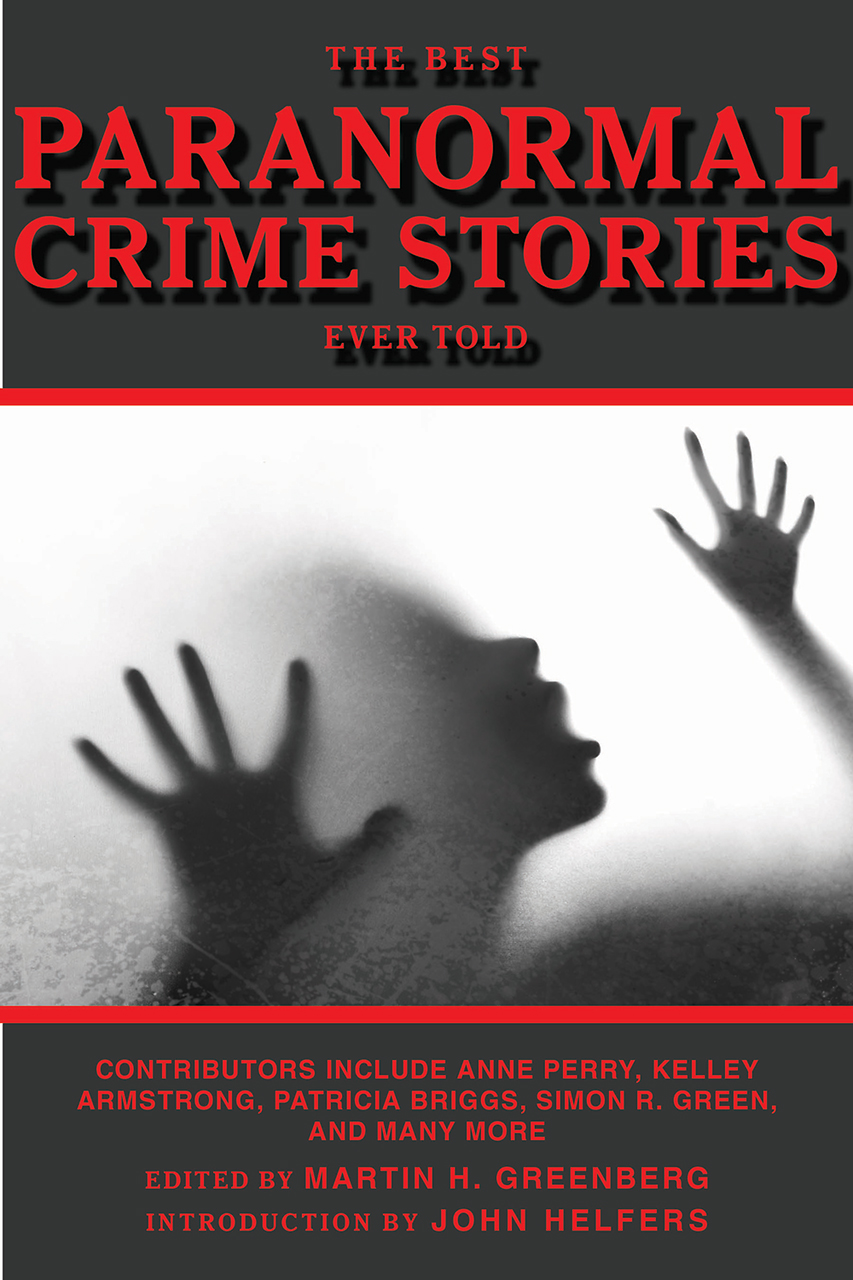 I wouldn't say the best necessarily, but it's not a bad selection of stories. And the fact that I got to read it for free probably helped.
Appetite for Murder - Simon R. Green
Star of David - Patricia Briggs
If Vanity Doesn't Kill Me - Michael Stackpole
Grave-Robbed - P.N. Elrod
The Judgement - Anne Perry
Surprise Special Guest Appearance by... - Carole Nelson Douglas
Occupational Hazard - Mike Resnick
She's Not There - Steve Perry
Hostile Takeover - Nina Kiriki Hoffman
Doppelgangster - Laura Resnick
The Necromancer's Apprentice - Lillian Stewart Carl
The Night of their Lives - Max Allen Collins
Road Dogs - Norman Partridge
Ninja Rats on Harleys - Elizabeth A. Vaughan
Stalked - Kelley Armstrong
Corpse Vision - Kristine Kathryn Rusch
The Unicron Hunt - Michelle West
...
Kelly Armstrong's story "Staked" has the same characters as her story "Bitten" but like most of the other stories in this anthology, is accessible without having read any other of her stories. It's not a bad story, but it wasn't my favorite.
There were a couple other stories in the collection, but I didn't love or hate them, so all in all, this was a pretty strong collection.
Rating: 8/10
Published by Skyhorse Publishing