Books: Fantasy
Anthologies
Between the Dark and the Daylight: And 27 More of the Best Crime and Mystery Stories of the Year (2009), An Apple for the Creature (2012)
Between the Dark and the Daylight: And 27 More of the Best Crime and Mystery Stories of the Year (2009) edited by Martin H. Greenberg & Daniel M. Hoyt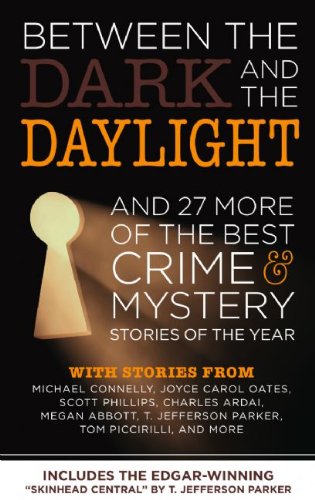 I generally love mystery anthologies, but I had a hard time with this one.
First and foremost, the collection is full of unreliable narrators. I have absolutely nothing against unreliable narrators, and usually enjoy them, however, when you read story after story where the narrator is actually the killer, it quickly becomes unsurprising, and I wasn't interested in reading all the various justifications the murderers and criminals gave for their actions.
Father's Day by Michael Connelly 
Walking the Dog by Peter Robinson 
Lucky by Charlaine Harris 
A Sleep Not Unlike Death by Sean Chercover 
The First Husband by Joyce Carol Oates 
Between the Dark and the Daylight by Tom Picirilli 
Cheer by Megan Abbot 
Babs by Scott Phillips 
Ms. Grimshanks Regrets by Nancy Pickard 
Skinhead Central by T. Jefferson Parker 
The Bookbinder's Apprentice by Martin Edwards 
I/M Print by Jeremiah Healy 
The Devil's Acre by Steve Hockensmith 
The Instrument of their Desire by Patricia Abbot 
Crossroads by Bill Crider 
The Kim Vovack Effect by Gary Phillips 
The Opposite of O by Martin Limon 
Patriotic Gestures by Kristine Kathryn Rusch 
The Quick Brown Fox by Robert S. Levinson 
What Happened to Mary? by Bill Pronzini 
Jonas and the Frail by Charles Ardai 
The Pig Party by Doug Allyn 
Perfect Gentleman by Brett Battles 
Road Dogs by Norman Partridge 
Rust by N.J. Ayres 
Skin and Bones by David Edgerly Gates 
La Vie En Rose by Dominique Mainard 
Sack O' Woe by John Harvey 
That said, there were some stories I enjoyed, but overall, I just wanted to finish the anthology so I could move onto something else.
Published by Tyrus Books
Rating: 6/10
An Apple for the Creature (2012) edited by Charlaine Harris and Toni L.P. Kelner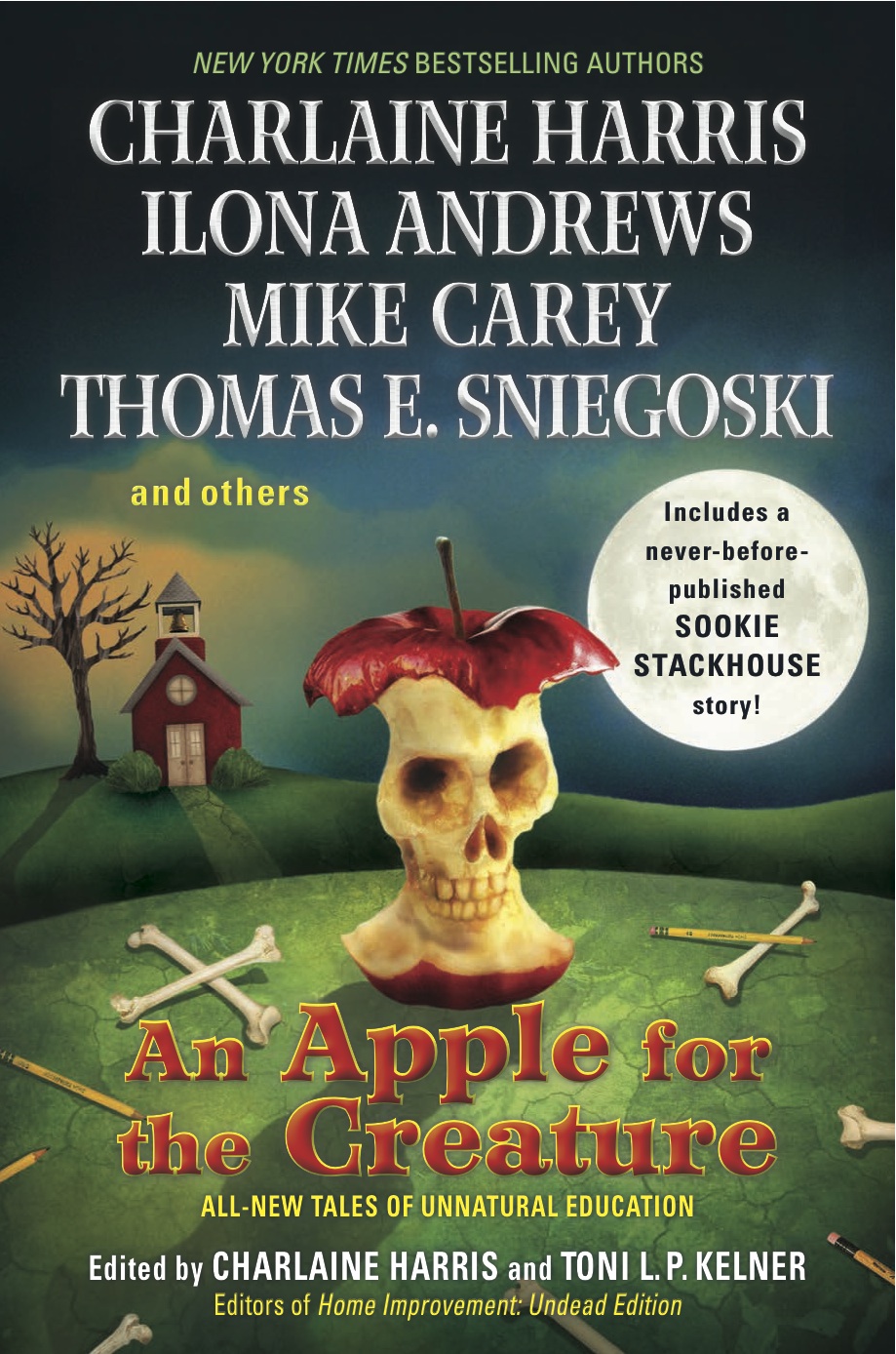 First, I hate this title. It grates on my nerves like nails down a chalkboard.
Luckily, the title is not reflective of most of the stories inside.
"An Introduction to Jewish Myth and Mysticism" by Steve Hockensmith was a very interesting story that I very much liked. A professor is traumatized when her abusive ex returns to town, so a friend decides to see what he can do to convince her ex to leave. I quite enjoyed this story.
All in all, it was a decent selection of short stories that made up for terrible title.
Published by Ace
Rating: 7/10