Books
Anthologies: The Way of the Wizard (2010), Magic City: Recent Spells (2014), Street Magicks (2016)
Anthologies
The Way of the Wizard (2010) edited by John Joseph Adams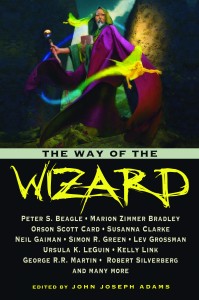 I love anthologies. They give me an escape in bite size pieces that won't keep me up past my bed time on a work night, and they also often a wonderful introduction to authors I have not read previously.
This anthology focuses upon wizards of all sorts, doing wizardly things, though not very many evil wizards.
In the Lost Lands – George R.R. Martin
Family Tree – David Barr Kirtley
John Uskglass and the Cumbrian Charcoal Burner – Susanna Clarke
Wizard's Apprentice – Delia Sherman
The Sorcerer Minus – Jeffrey Ford
Life So Dear or Peace So Sweet – C.C. Finlay
Card Sharp – Rajan Khanna
So Deep That the Bottom Could Not Be Seen – Genevieve Valentine
The Go-Slow – Nnedi Okorafor
Too Fatal a Poison – Krista Hoeppner Leahy
Jamaica – Orson Scott Card
The Sorcerer's Apprentice – Robert Silverberg
The Secret of Calling Rabbits – Wendy N. Wagner
The Wizards of Perfil – Kelly Link
How to Sell the Ponti Bridge – Neil Gaiman
The Magician and the Maid and Other Stories – Christie Yant
Winter Solstice – Mike Resnick
The Trader and the Slave – Cinda Williams Chima
Cerile and the Journeyer – Adam-Troy Castro
Counting the Shapes – Yoon Ha Lee
Endgame – Lev Grossman
Street Wizard – Simon R. Green
Mommy Issues of the Dead – T.A. Pratt
One-Click Banishment – Jeremiah Tolbert
The Ereshkigal Working – Jonathan L. Howard
Feeding the Feral Chidren – David Farland
The Orange-Tree Sacrifice – Vylar Kaftan
Love Is the Spell That Casts Out Fear – Desirina Boskovich
El Regalo – Peter S. Beagle
The Word of Unbinding – Ursula K. Le Guin
The Thirteen Texts of Arthyria – John R. Fultz The Secret of the Blue Star – Marion Zimmer Bradley
...
In "The Go-Slow" by Nnedi Okorafor, Nkem is a famous actor, but he wants to escape. A drive through a Nigerian go-slow where he was only supposed to go from one side of the city to another, leads to another odd attempt on his life.
I'd never read/heard about Ogbanje before. Still not sure I understand, but I still found it interesting.
...
There were multiple stories I didn't care for, but on the whole, I found it a good and enjoyable collection. After all, I don't have to read the stories I don't like.
Rating: 7/10
Published by Prime Books
Magic City: Recent Spells (2014) edited by Paula Guran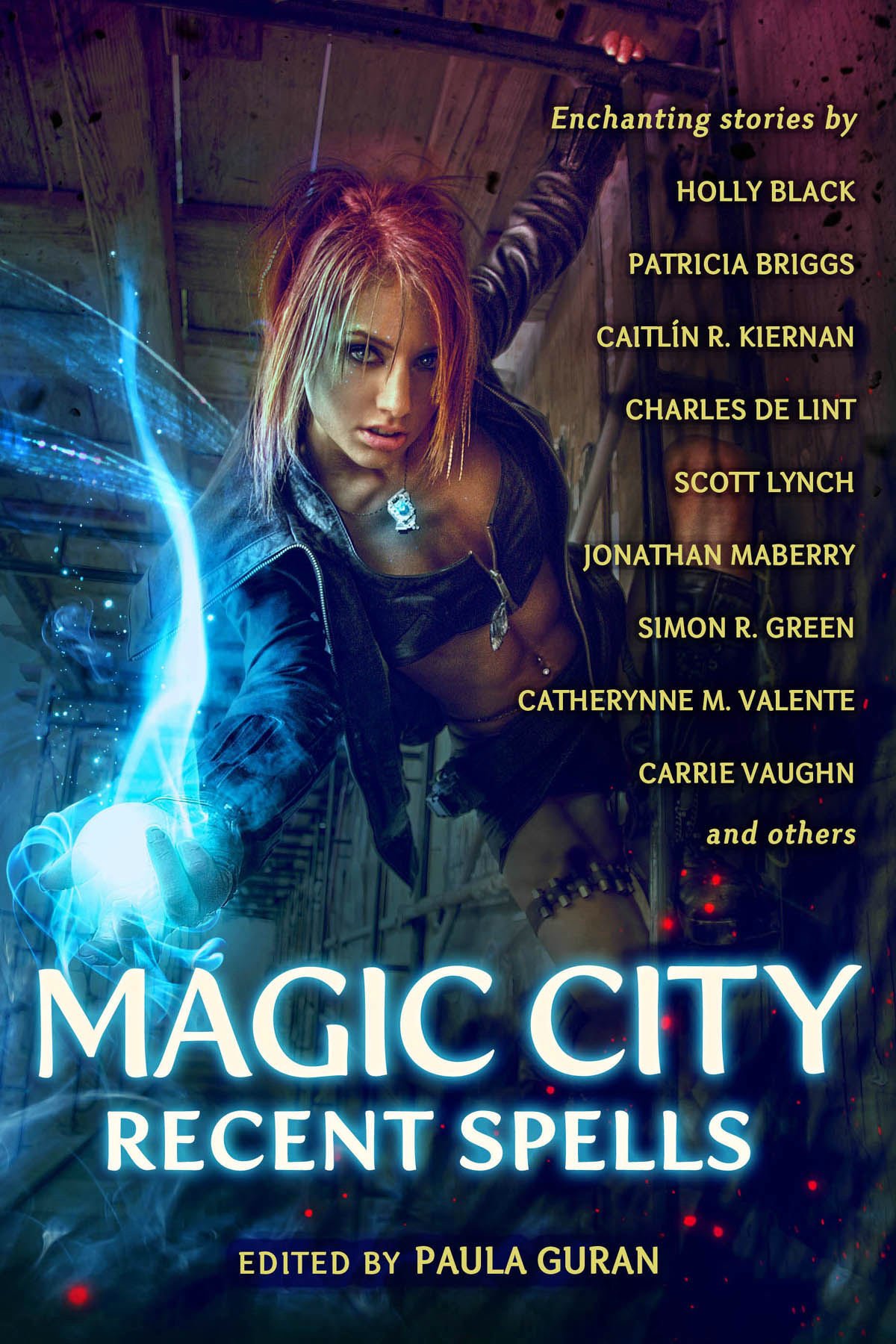 Table of Contents
"Street Wizard" by Simon R. Green
"Paranormal Romance" by Christopher Barzak
"Grand Central Park" by Delia Sherman
"Spellcaster 2.0" by Jonathan Maberry
"Wallamelon" by Nisi Shawl
"-30-" by Caitlín R. Kiernan
"Seeing Eye" by Patricia Briggs
"Stone Man" by Nancy Kress
"In the Stacks" by Scott Lynch
"A Voice Like a Hole" by Catherynne M. Valente
"The Arcane Art of Misdirection" by Carrie Vaughn
"Thief of Precious Things" by A.C. Wise
"The Land of Heart's Desire" by Holly Black
"Snake Charmer" by Amanda Downum
"The Slaughtered Lamb" by Elizabeth Bear
"The Woman Who Walked with Dogs" by Mary Rosenblum
"Words" by Angela Slatter
"Dog Boys" by Charles de Lint
"Alchemy" by Lucy Sussex
"Curses" by Jim Butcher
"De la Tierra" by Emma Bull
"Stray Magic" by Diana Peterfreund
"Kabu Kabu" by Nnedi Okorafor
"Pearlywhite" by Mark Laidlaw & John Shirley
...
"Kabu Kabu" by Nnedi Okorafor is the story of a taxi ride to O'Hare airport. I've read stories by Nnedi Okorafor and now I'm wondering why I haven't read more.
...
All in all this is a marvelous collection, that I highly recommend.
Rating: 8.5/10
Published by Prime Books
Street Magicks (2016) edited by Paula Guran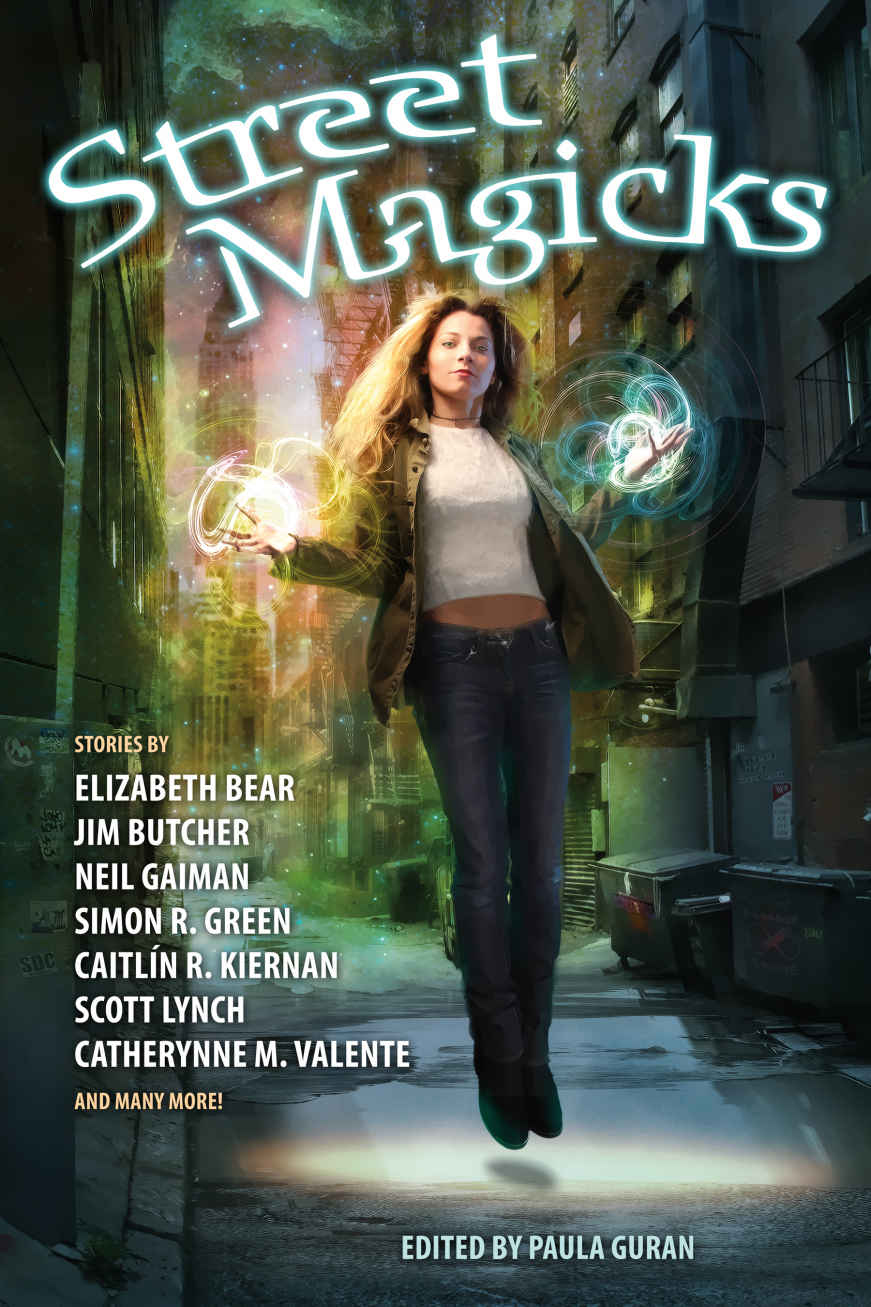 I believe it took me less than a year to finish this anthology. Hopefully this is a new trend for me.
"Freewheeling" by Charles de Lint
"A Year and a Day in Old Theradane" by Scott Lynch
"Caligo Lane" by Ellen Klages
"Socks" by Delia Sherman
"Painted Birds and Shivered Bones" by Kat Howard
"The Goldfish Pond and Other Stories" by Neil Gaiman
"One-Eyed Jack and the Suicide King" by Elizabeth Bear
"Street Worm" by Nisi Shawl
"A Water Matter" by Jay Lake
"Last Call" by Jim Butcher
"Bridle" by Caitlín R. Kiernan
"The Last Triangle" by Jeffrey Ford
"Working for the God of the Love of Money" by Kaaron Warren
"Hello, Moto" by Nnedi Okorafor
"The Spirit of the Thing: A Nightside Story" by Simon R. Green
"A Night in Electric Squidland" by Sarah Monette
"Speechless in Seattle" by Lisa Silverthorne
"Palimpsest" by Catherynne M. Valente
"Ash" by John Shirley
"In Our Block" by R. A. Lafferty
...
"Hello, Moto" by Nnedi Okorafor is about science and witchcraft.
...
An interesting collection, although there were a lot of stories that were not for me.
Rating: 7/10
Published by Prime Books