Books: Fantasy
Anthologies: Vampires: The Recent Undead (2011), Magic City: Recent Spells (2014), Street Magicks (2016)
Vampires: The Recent Undead (2011) edited by Paula Guran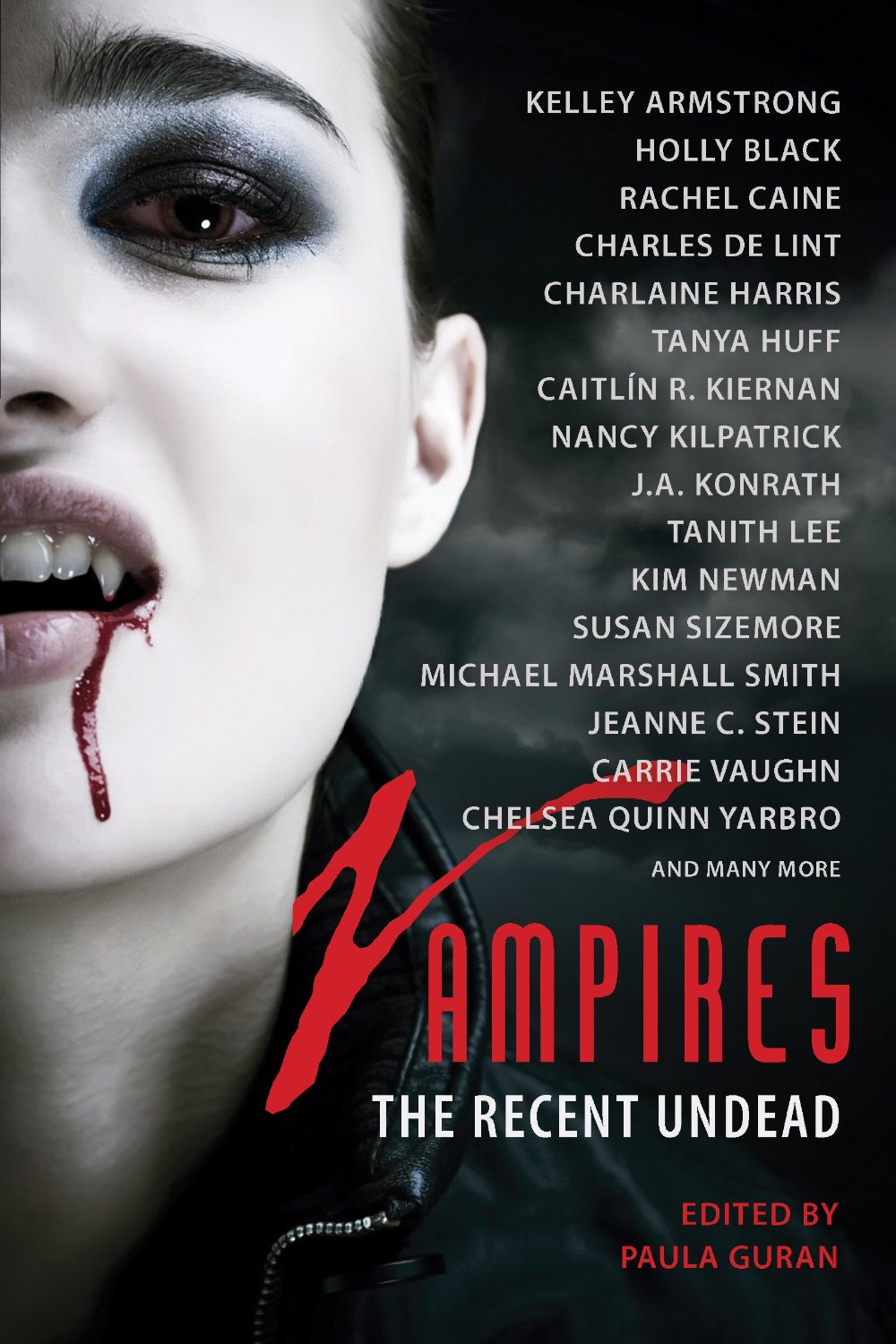 "The Coldest Girl in Coldtown" by Holly Black
"This Is Now" by Michael Marshall Smith
"Sisters" by Charles de Lint
"The Screaming" by J.A. Konrath
"Zen and the Art of Vampirism" by Kelley Armstrong
"La Vampiresse" by Tanith Lee
"Dead Man Stalking" by Rachel Caine
"The Ghost of Leadville" by Jeanne C. Stein
"Waste Land" by Stephen Dedman
"Gentleman of the Old School" by Chelsea Quinn Yarbro
"No Matter Where You Go" by Tanya Huff
"Outfangthief" by Conrad Williams
"Dancing with the Star" by Susan Sizemore
"A Trick of the Dark" by Tina Rath
"When Gretchen was Human" by Mary Turzillo
"Conquistador de la Noche" by Carrie Vaughn
"Endless Night" by Barbara Roden
"Dahlia Underground" by Charlaine Harris
"The Belated Burial" by Caitlin R. Kiernan
"Twilight States" by Albert Cowdrey
"To the Moment" by Nisi Shawl
"Castle in the Desert: Anno Dracula 1977? by Kim Newman
"Vampires in the Lemon Grove" by Karen Russell
"Vampires Anonymous" by Nancy Kilpatrick
"The Wide, Carnivorous Sky" by John Langan
It has taken me an almost embarrassingly long time to finish this. How long you ask? I purchased it a couple months after it was published–that long ago.
The problem is I hit a point where I wasn't interested in a story, and instead of just skipping to the next story, I put the whole thing down. I know, rookie mistake. (But you'll see I made it several times, so I decided to just finish off these anthologies, and if I didn't like a story? SKIP.)
"To the Moment" by Nisi Shawl
This is a really, really, really disturbing story.
So, it was an uneven anthology for me, but there were some very good stories that are well-worth the price of the anthology.
Published by Prime Books
Rating: 7/10
Magic City: Recent Spells (2014) edited by Paula Guran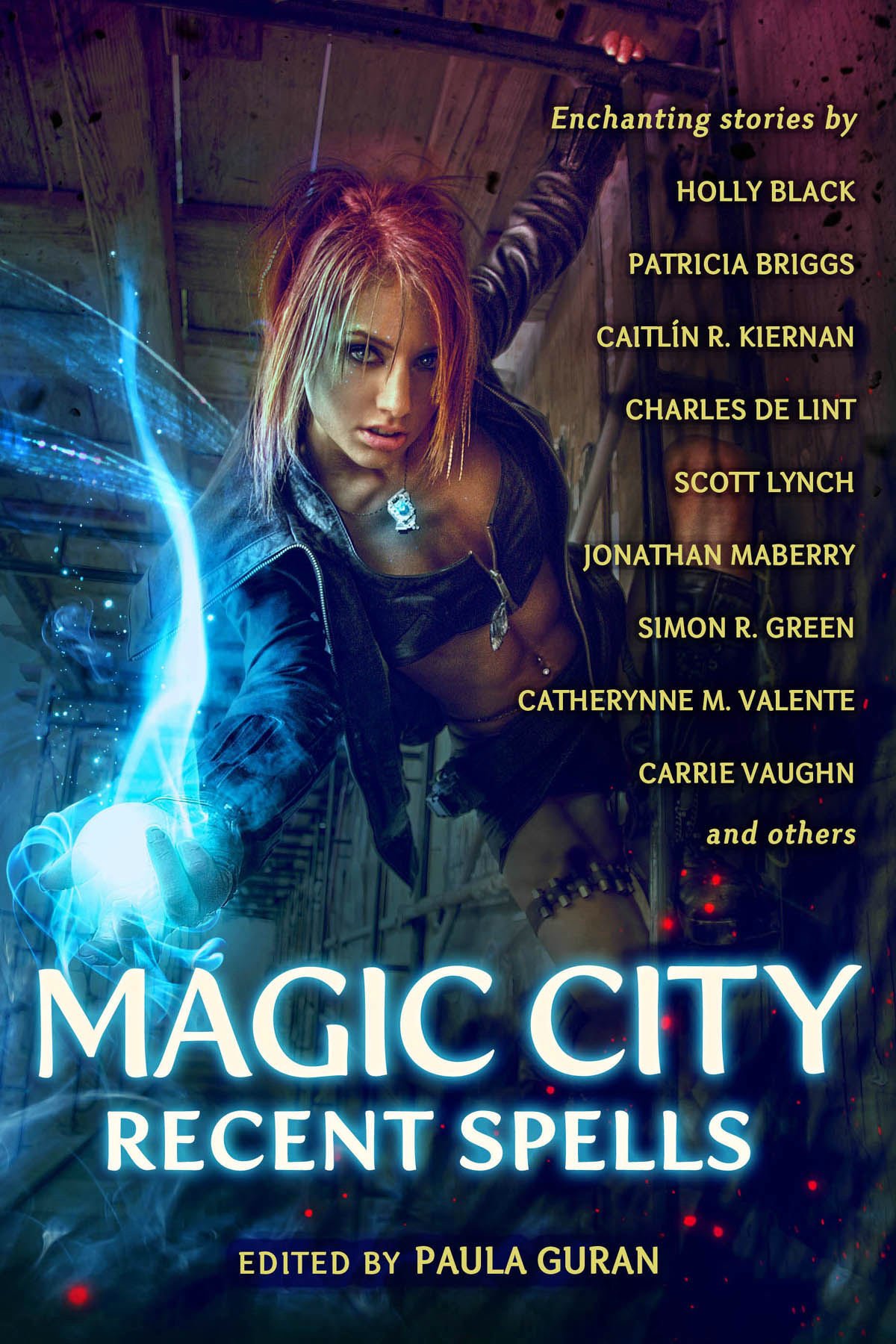 "Wallamelon" by Nisi Shawl was a sad story, of growing up and magic and friendship lost.
Sundays they went to the Detroit Institute of Arts. Not to church. "God aint in there. Only reason to go to church is so people don't talk bad about you,"
All in all this is a marvelous collection, that I highly recommend.
Published by Prime Books
Rating: 8.5/10
Street Magicks (2016) edited by Paula Guran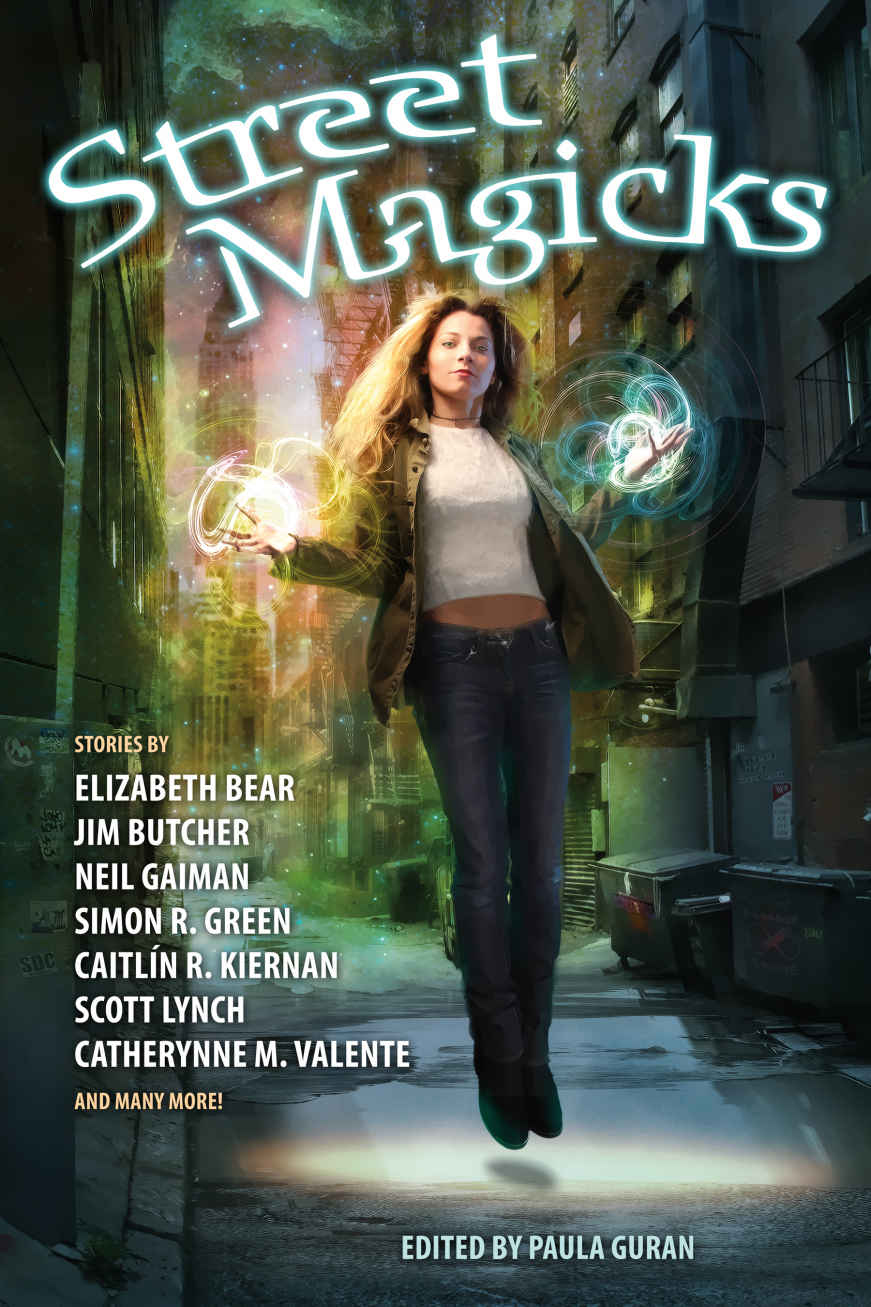 I believe it took me less than a year to finish this anthology. Hopefully this is a new trend for me.
"Street Worm" by Nisi Shawl is a story of a girl–a teen whose parents think she's seeing things that aren't there.
An interesting collection, although there were a lot of stories that were not for me.
Published by Prime Books
Rating: 7/10