Susan Krinard
Books: Fantasy
Anthologies
Murder by Magic (2004), My Big Fat Supernatural Wedding (2006)
Murder by Magic (2004) edited by Rosemary Edghill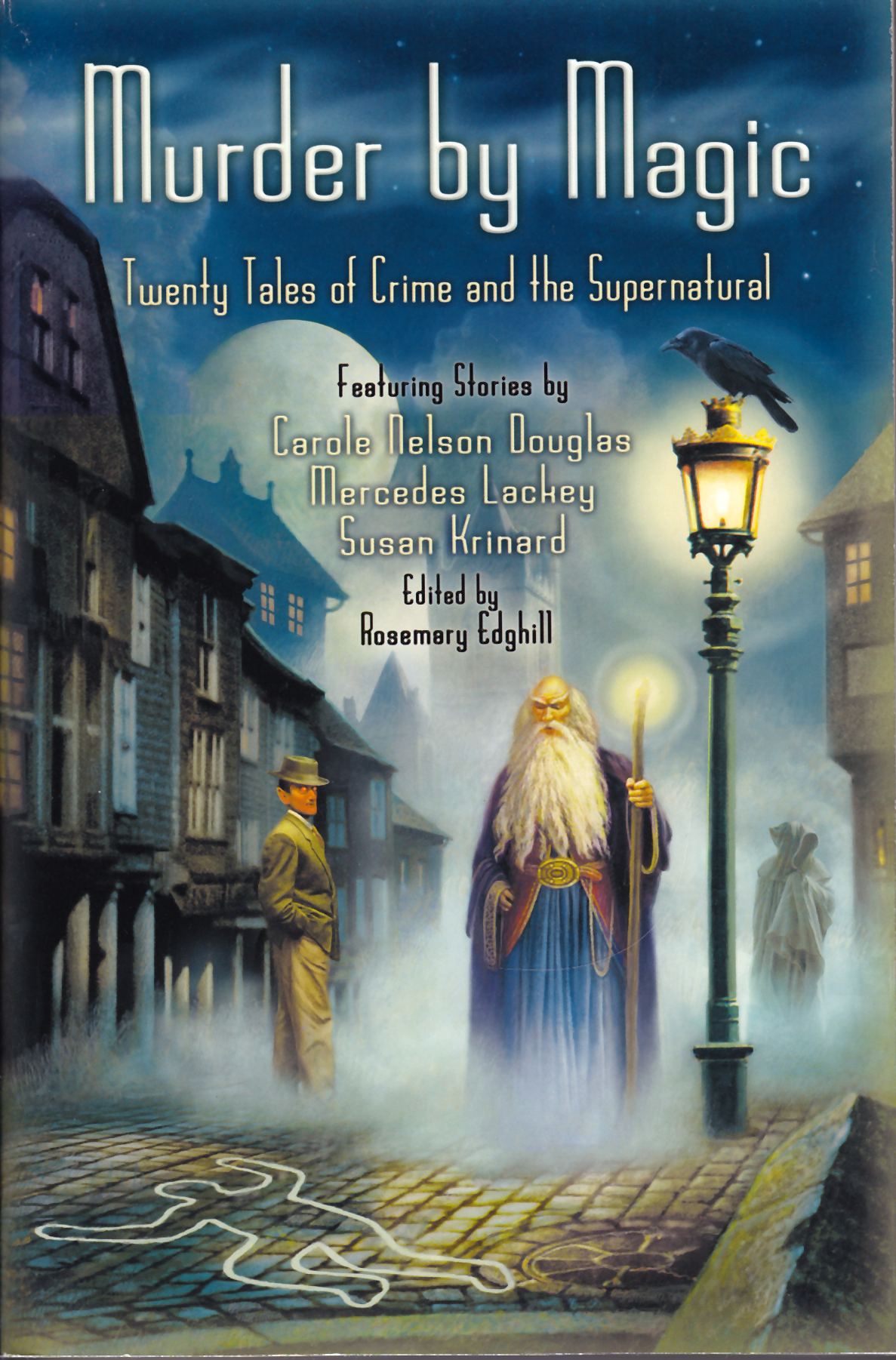 I love fantasy, and I love mysteries, so I figured that this should be a great short story collection. After all, I've read some excellent fantasy mysteries recently, such as those written by Charlaine Harris and Simon R. Green. This collection, however, was a mixed bag. For one thing, it look me about three months to read. I'd zip through a couple of stories, and then get bogged down in a story that took days to read, and then I set it aside for something else that looked more interesting.
The problem with several of the stories seemed to be that the ability to write good fantasy does not mean the ability to write good fantasy, and vice versa.
But there are some excellent stories in this collection.
"Piece of Mind"" by Jennifer Roberson
"Special Surprise Guest Appearance by..." by Carole Nelson Douglas
"Doppelgangster" by Laura Resnick
"Mixed Marraiges Can Be Murder" by Will Graham
"The Case of the Headless Corpse" by Josepha Sherman
"A Death in Working" by Debra Doyle
"Cold Case" by Diane Duane
"Snake in the Grass" by Susan R. Matthews
"Double Jeopardy" by M.J. Hamilton
"Witch Sight" by Roberta Gellis
"Overrush" by Laura Anne Gilman
"Captured in Silver" by Teresa Edgerton
"A Night at the Opera" by Sharon Lee and Steve Miller
"A Tremble in the Air" by James D. Macdonald
"Murder Entailed" by Susan Krinard
"Dropping Hints" by Lawrence Watt-Evans
"Au Purr" by Esther M. Friesner
"The Necromancer's Apprentice" by Lillian Stewart Carl
"Grey Eminence" by Mercedes Lackey
Rating: 5/10
My Big Fat Supernatural Wedding (2006) edited by P.N. Elrod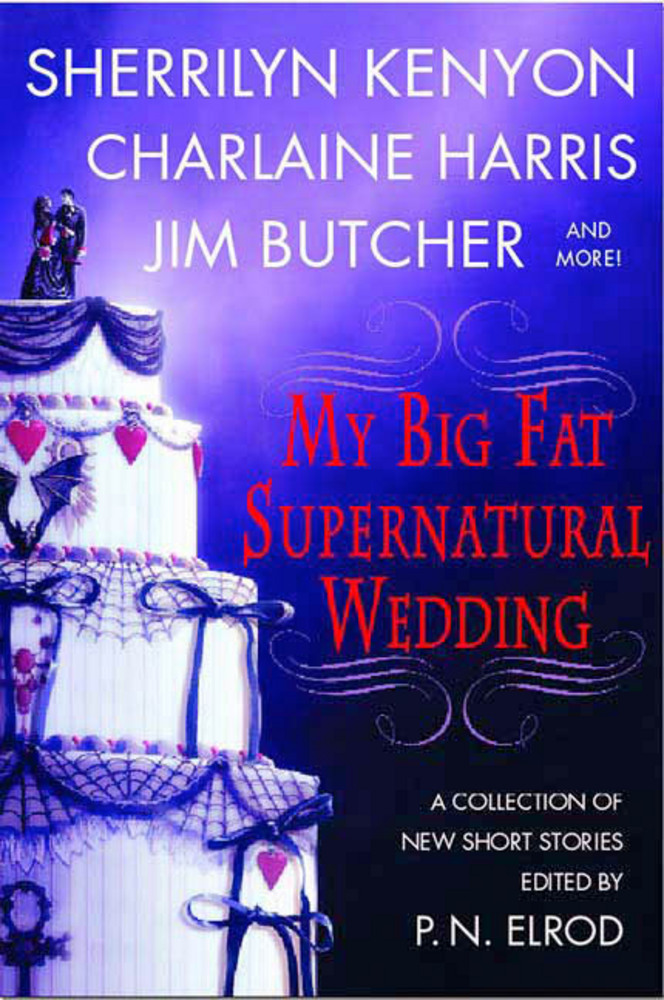 My Big Fat Supernatural Wedding is an anthology of short stories featuring supernatural creatures and weddings. All the stories are good, but some are better than others. In some of the stories the wedding is the main feature, while in other stories the wedding felt a bit tacked on to make the story fit into the anthology.
The story that was my favorite was Susan Krinard's "...Or Forever Hold Your Peace." I'm very fond of stories set in a Victorian setting--even an alternative Victorian England. Sticking magic into the middle of that is just a bonus. I also liked Kit and Olivia. I searched but I didn't see any books written by Susan Krinard that have those characters. But if she writes one, I'll definitely buy it.
All the stories have a romantic plot; some have boinking, but not all. (I, of course, prefer the stories without the boinking.) There were some stories that I preferred over others, but all the stories in the collection were strong and well worth reading, while several of the stories were well-written enough to make me glad I bought the collection.
Rating: 7/10