Books
Anthologies: Down These Strange Streets (2011)
Anthologies
Down These Strange Streets (2011) edited by Gardner Dozois and George R. R. Martin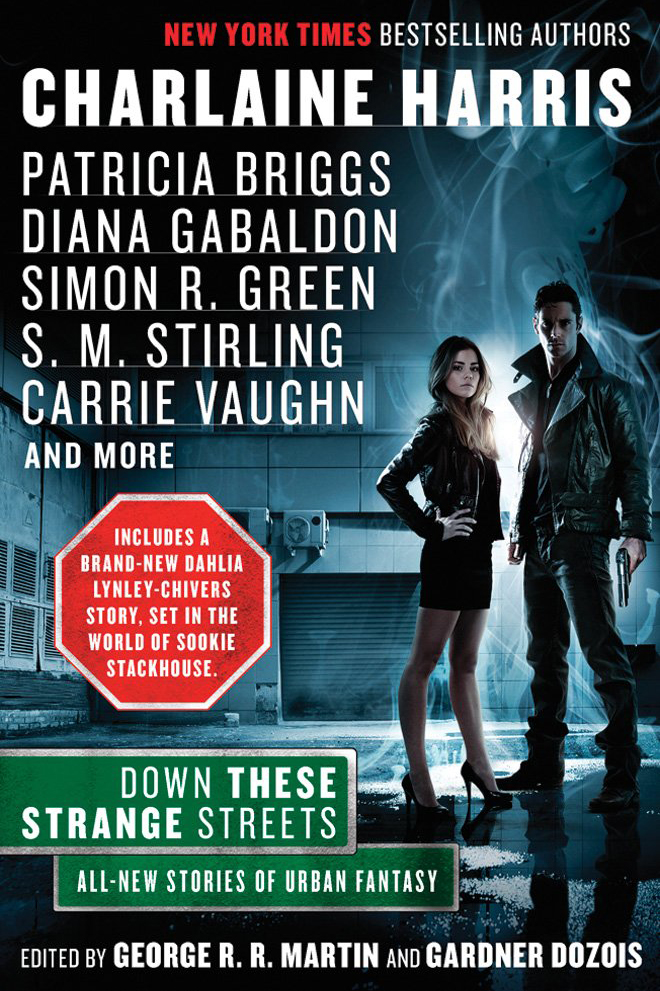 If you look at the list of authors above, you'll immediately see why I read this series. There are some of my favorite authors here–many of whom write short stories I tend to love. And surprisingly, I loved most of these stories, especially a few by authors I haven't particularly read before.
Death by Dahlia - Charlaine Harris
The Bleeding Shadow - Joe R. Lansdale
Hungry Heart - Simon R. Green
Styx and Stones - Steven Saylor
Pain and Suffering - S.M. Stirling
It's Still the Same Old Story - Carrie Vaughn
The Lady Is a Screamer - Conn Iggulden
Hellbender- Laurie R. King
Shadow Thieves - Glen Cook
No Mystery, No Miracle - Melinda Snodgrass
The Difference Between a Puzzle and a Mystery - M.L.N. Hanover
The Curious Affair of the Deodand - Lisa Tuttle
Lord John and the Plague of Zombies - Diana Gabaldon
Beware the Snake - John Maddox Roberts
In Red, With Pearls - Patricia Briggs
The Adakian Eagle - Bradley Denton
...
I hadn't heard of Conn Iggulden, and initially wasn't sure of his story, "The Lady Is a Screamer." The main character is a small-time grifter who claims to see ghosts and then actually stumbles upon the real thing. Despite being unsure at the start, I really REALLY liked this story and where it went. Here's another author to add to my list.
...
All in all, I found this to be a fabulous anthology, and I highly recommend almost all the stories I read–even the ones I didn't love were, for the most part, interesting.
Published by Penguin
Rating: 9/10