Books
Anthologies
Unusual Suspects (2008), Down These Strange Streets (2011)
Unusual Suspects (2008) edited by Dana Stabenow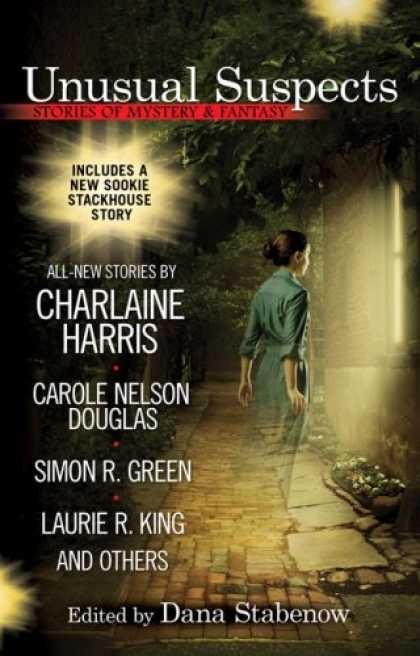 I own and read Dana Stabenow's first fantasy/mystery anthology, Powers of Detection and found it a mixed bag. But when I saw Unusual Suspects and saw it had stories from Sharon Shinn & Simon R. Green, I knew I would have to have this anthology.
In general, I enjoyed it more than the first anthology. Unlike the first anthology, the Sookie story was not on of my favorites. I fear I'm becoming annoyed by Sookie. Hopefully the next book I get will repair my goodwill towards her. And I didn't dislike the story, I simply didn't care one way or the other about it. The primary mystery itself was actually interesting, but I suppose I felt like the story wandered all over the place; perhaps I like my short stories to be a little tighter. But again, it wasn't bad. It just wasn't as good as other short stories I've read by Charlaine Harris.
The other "haunted house" story, Laurie R. King's "The House" would have been better had I not read a very similar Charles de Lint story. There was even a similarity between the storytellers in the stories, with their primary difference being age. (Mind you, the Charles de Lint story wasn't a haunted house story. It was the twist that was the same in both stories.)
If you're a fan of fantasy mysteries, this anthology is a good introduction to some authors I particularly like, and although it had some weak spots, was better than its predecessor.
Rating: 7/10
Down These Strange Streets (2011) edited by Gardner Dozois and George R. R. Martin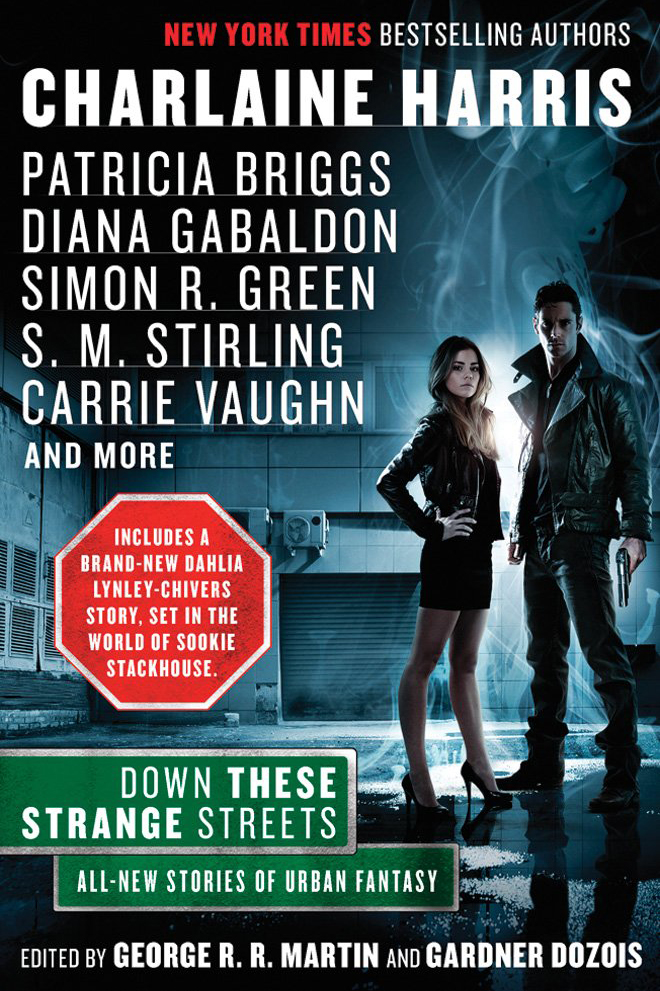 If you look at the list of authors above, you'll immediately see why I read this series. There are some of my favorite authors here–many of whom write short stories I tend to love. And surprisingly, I loved most of these stories, especially a few by authors I haven't particularly read before.
Laurie R. King's story "Hellbender" is set in a future where a scientist has created humans from mixed DNA. The main mystery is one of finding a SalaMan who has disappeared, but it also looks at what society might do if mixed species humans were created, and even how the court system might deal with them. I think I enjoyed the ideas brought up by the story more than I did the mystery itself, but it was still well worth reading.
All in all, I found this to be a fabulous anthology, and I highly recommend almost all the stories I read–even the ones I didn't love were, for the most part, interesting.
Published by Penguin
Rating: 9/10