Bradley Denton
Books: Fantasy
Anthologies
Down These Strange Streets (2011), Weird Detectives: Recent Investigations (2013)
Down These Strange Streets (2011) edited by Gardner Dozois and George R. R. Martin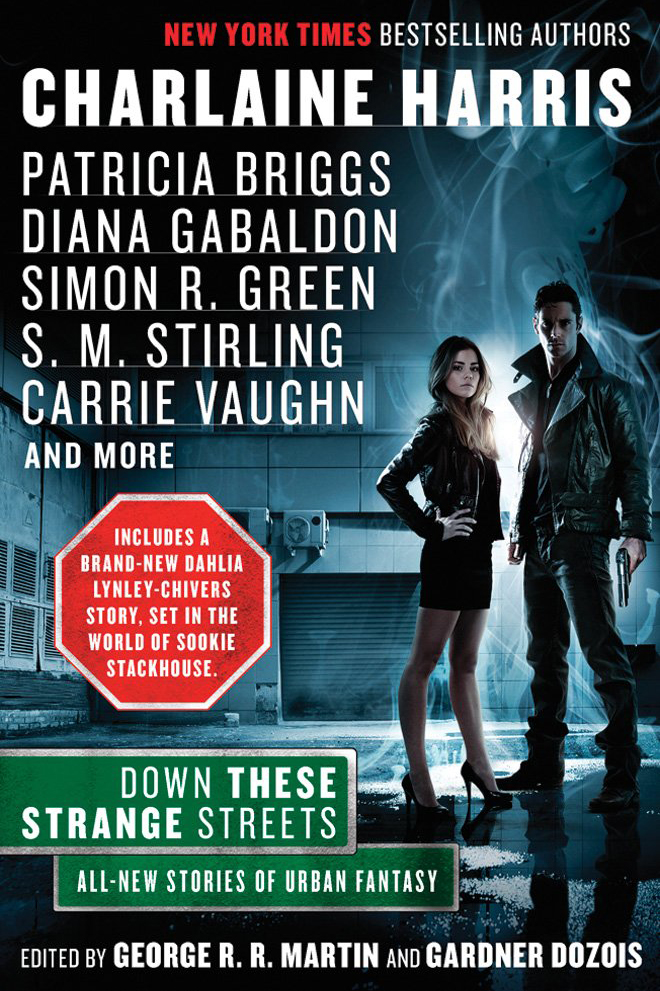 If you look at the list of authors above, you'll immediately see why I read this series. There are some of my favorite authors here–many of whom write short stories I tend to love. And surprisingly, I loved most of these stories, especially a few by authors I haven't particularly read before.
Bradley Denton's story "The Adakian Eagle" piqued my interest because in the past year I read another mystery also based upon Raymond Chandler's time spent in Alaska / with the Aleutians during WWII. This is really an interesting historical tidbit that I guess I'm surprised hasn't come up more frequently. Aside from Raymond Chandler and the Aleutians, that's where parallels to the other story end. In this case a young man seems to be at the mercy of his Lt Col, and a strange discovery leads him to work with a Private named Pops. I quite enjoyed this story as well.
All in all, I found this to be a fabulous anthology, and I highly recommend almost all the stories I read–even the ones I didn't love were, for the most part, interesting.
Published by Penguin
Rating: 9/10
Weird Detectives: Recent Investigations (2013) edited by Paula Guran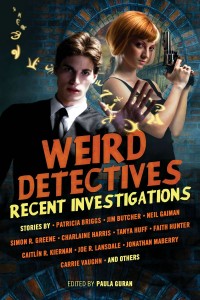 This is a collection of short stories previously published elsewhere, so I'd already read several of these stories. But there were several I had not, and several of the ones I'd read before were well worth reading again.
This book has been sitting around for awhile, waiting to be read, primarily because I got it in trade paperback, and it's huge and heavy–just the kind of book I hate reading. Too heavy and too bulky for comfortable reading. But the stories drew me in and didn't let me go. (Though the book itself was why I lacked patience for stories I'd recently read or didn't catch my interest immediately.)
Initially, I was just going to flip through and read stories by authors I love, but then I ended up just reading straight through. Having no patience, if I story didn't immediately grab hold, I didn't finish it, and if I hadn't thoroughly enjoyed it the first time (or had read the story very recently), I didn't give it a second read.
As I said, this contained a lot of stories I'd read previously, but they are for the most part good stories, so if you don't have the original anthologies, this would be well worth getting.
Rating: 8/10