Books: Fantasy
By Blood We Live (2009), The Mad Scientist's Guide to World Domination: Original Short Fiction for the Modern Evil Genius (2013) 
The Secret History Of Vampires (2007) edited by Darrell Schweitzer
"Introduction" by Darrell Schweitzer
"Under St. Peter's" by Harry Turtledove
"Two Hunters in Manhattan" by Mike Resnick
"Smoke and Mirrors" by P. D. Cacek
"Garbo Quits" by Ron Goulart
"Blood of Dreams" by Sarah A. Hoyt
"A Princess of Spain" by Carrie Vaughn
"Harpy" by Chelsea Quinn Yarbro
"Honored Be Her Name" by John Gregory Betancourt and Darrell Schweitzer
"Ill-Met in Ilium" by Gregory Frost
"The Temptation of Saint Anthony" by Brian Stableford
"Bohemian Rhapsody" by Ian Watson
"Green Wallpaper" by Tanith Lee
"Sepulchres of the Undead" by Keith Taylor
Published by DAW
By Blood We Live (2009) edited by John Joseph Adams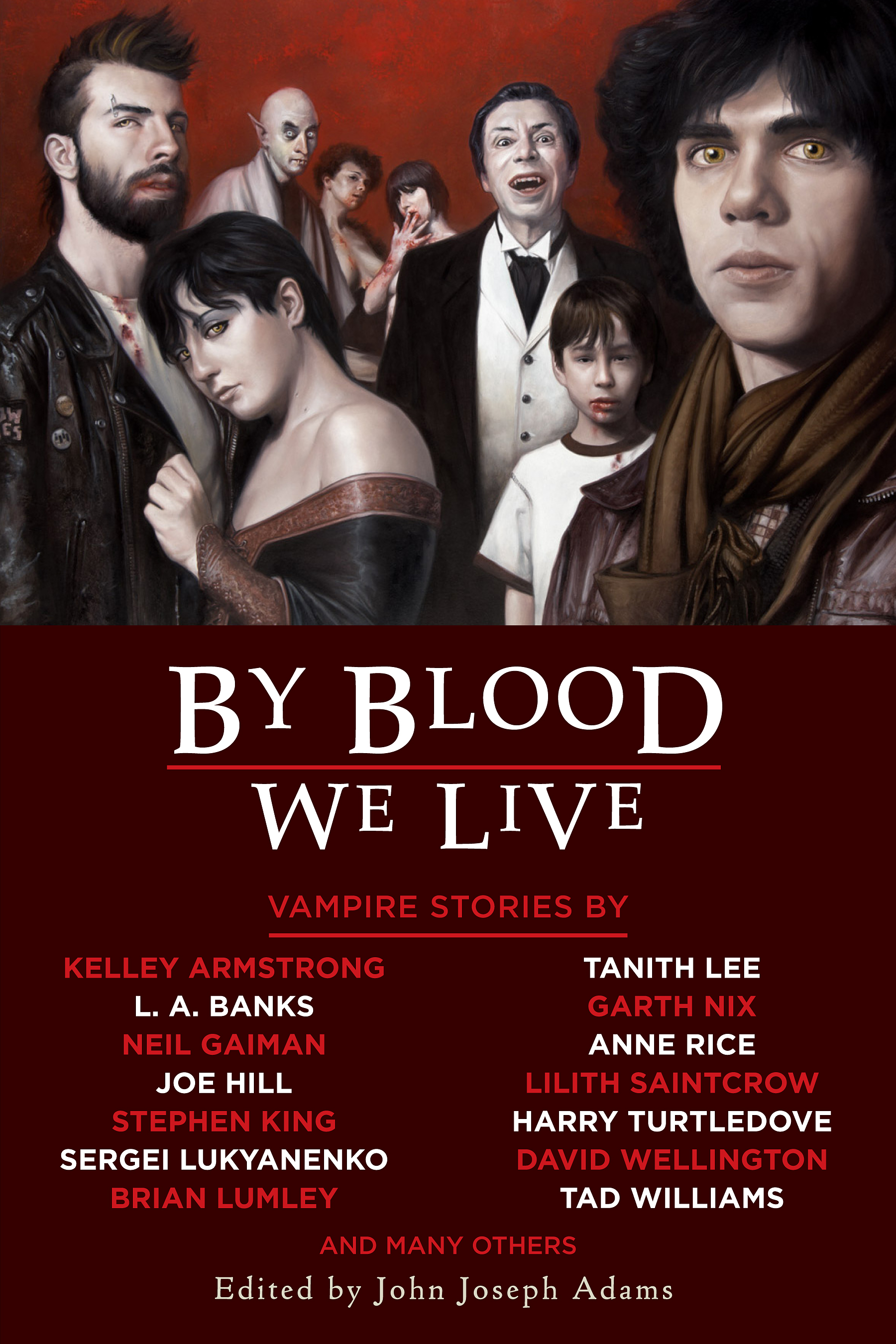 The Mad Scientist's Guide to World Domination: Original Short Fiction for the Modern Evil Genius (2013) editor
This is the third anthology I've read by John Joseph Adams, and I must say that he has a good rack record for creating anthologies with stories I really like. He also has a good mix of stories, some of which I am guaranteed not to like, but that's okay, because it's good to read stuff I don't normally read, and if I really don't like a story, I can always skip on to the next (even though I rarely do that).
The stories I liked best in this anthology were the straight-up cackling Evil Overlord sort (you know that list, right?), because they were funny. The ones I liked least tended to be the more serious ones, because, well, evil in its true form exists in the world, and it's generally funny at all.
"Professor Incognito Apologizes: an Itemized List" by Austin Grossman
"Father of the Groom" by Harry Turtledove
"Laughter at the Academy: by Seanan McGuire
"Letter to the Editor" by David D. Levine
"Instead of a Loving Heart" by Jeremiah Tolbert
"The Executor" by Daniel H. Wilson
"The Angel of Death Has a Business Plan" by Heather Lindsley
"Homo Perfectus" by David Farland
"Ancient Equations" by L. A. Banks
"Rural Singularity" by Alan Dean Foster
"Captain Justice Saves the Day" by Genevieve Valentine
"The Mad Scientist's Daughter" by Theodora Goss
"The Space Between" by Diana Gabaldon
"Harry and Marlowe Meet the Founder of the Aetherian Revolution" by Carrie Vaughn
"Blood and Stardust" by Laird Barron
"A More Perfect Union" by L. E. Modesitt, Jr.
"Rocks Fall" by Naomi Novik
"We Interrupt This Broadcast" by Mary Robinette Kowal
"The Last Dignity of Man" by Marjorie M. Liu
"The Pittsburgh Technology" by Jeffrey Ford
"Mofongo Knows" by Grady Hendrix
"The Food Taster's Boy" by Ben Winters
Harry Turtledove's story "Father of the Groom" was another funny story, riffing off the whole idea of Bridezilla.
Now, bridesmaids' dresses could piss off a saint. And if you are currently visualizing a pissed-off saint in a bridesmaid's dress, you are indeed the kind of person for whom this tale is intended, you poor sorry sod, you.
I liked this one quite a bit as well.
Aside from the anthology ending on several depressing notes, this was all-in-all a varied and very good collection of stories, with something for everyone. After all, the stories I disliked were not bad, they were just not my type of story.
Published by Tor Books
Rating: 8/10