Books
Anthologies: Little Red Riding Hood in the Big Bad City (2004), Children of Magic (2006), Firebirds Rising (2006), Better Off Undead (2008), The Mad Scientist's Guide to World Domination: Original Short Fiction for the Modern Evil Genius (2013)
Anthologies
Grails: Quests of the Dawn (2004) edited by Richard Gilliam and Martin H. Greenberg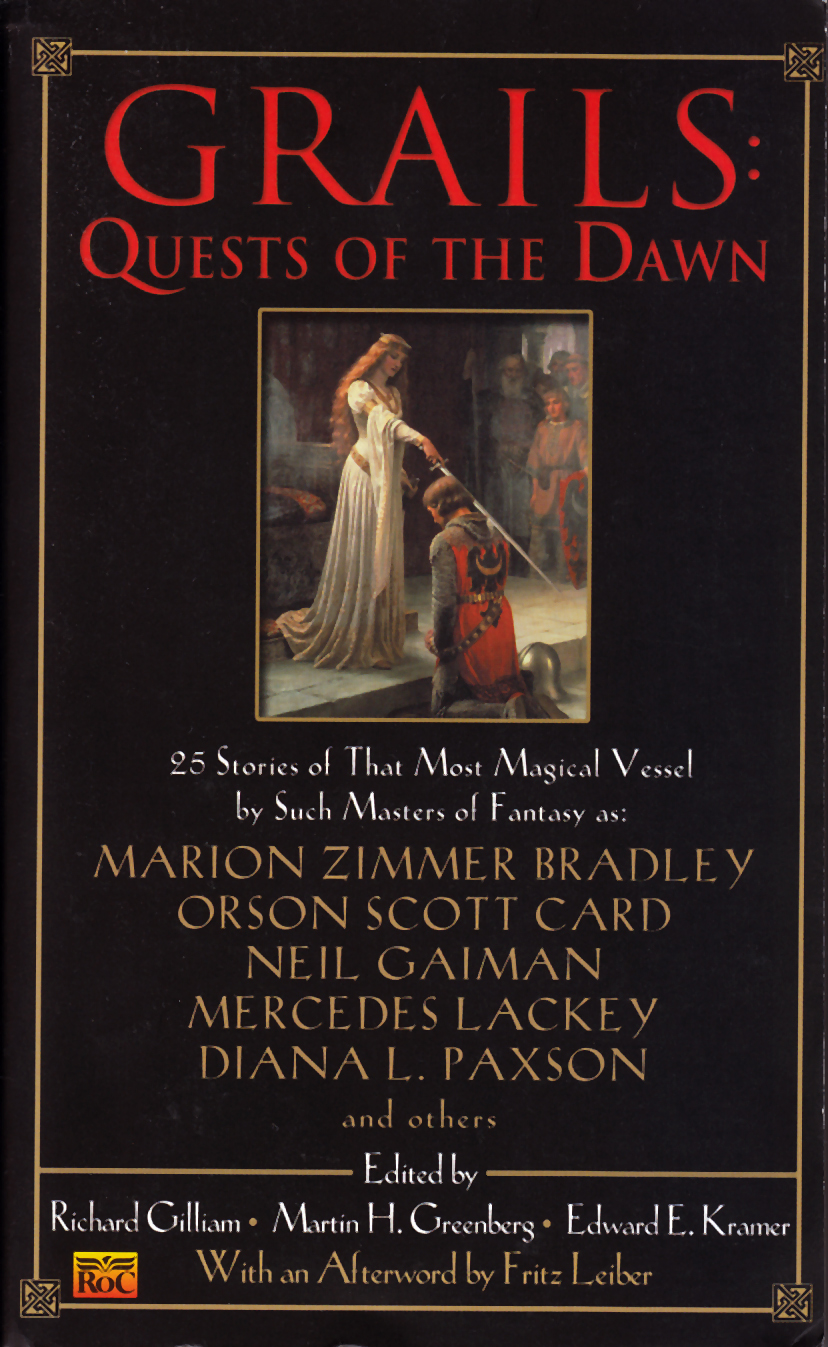 What You See... by Alan Dean Foster

Little Red Riding Hood in the Big Bad City (2004) edited by Martin H. Greenberg & John Helfers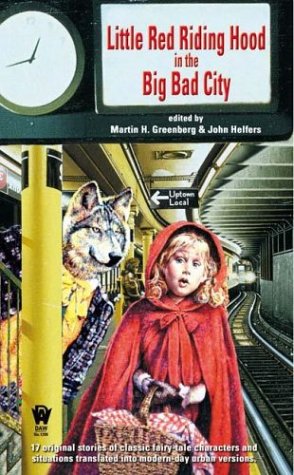 Panhandler - Alan Dean Foster
Published by DAW

Children of Magic (2006) edited by Martin H. Greenberg & Kerrie Hughes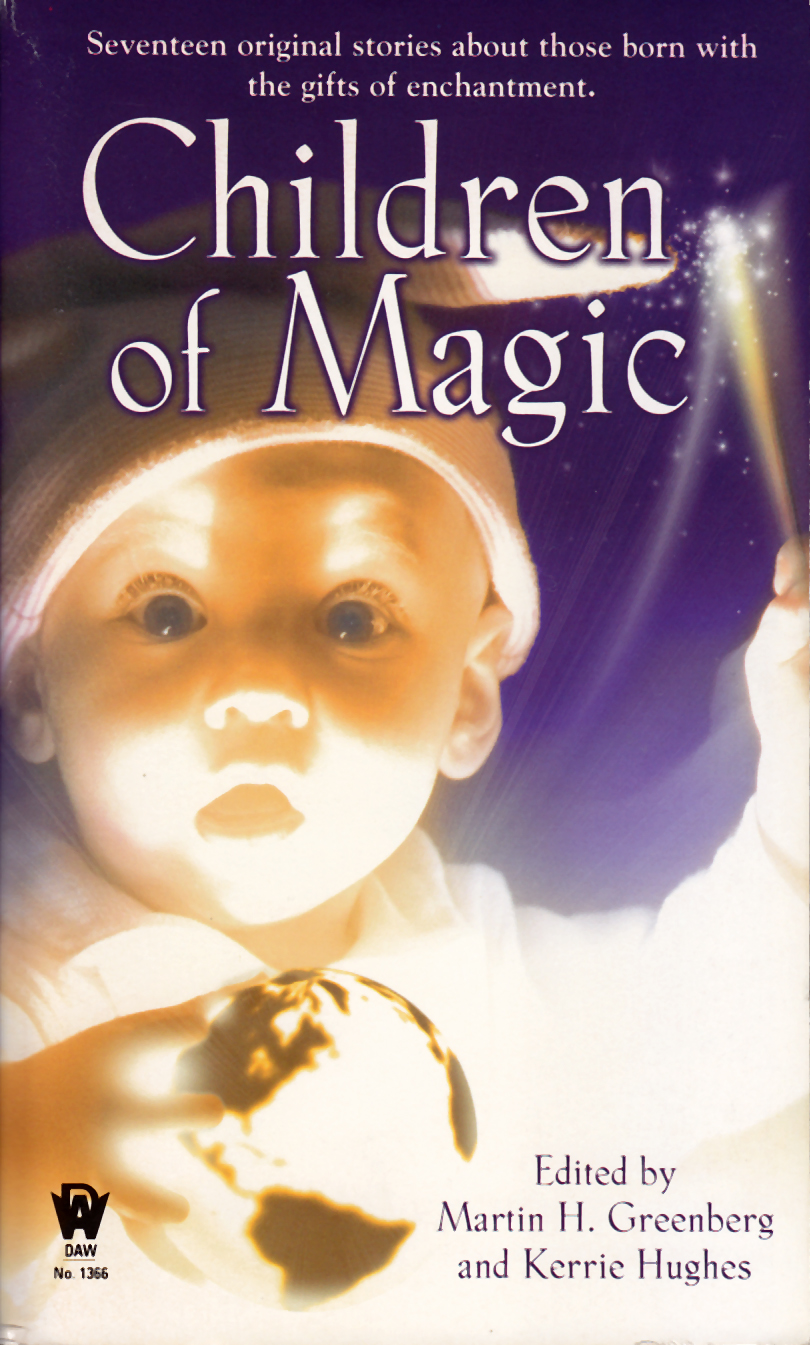 As I have mentioned on many previous occasions, I am a huge fan of short stories. Occasionally I have been disappointed, but for the most part the anthologies I have read have good, especially the one edited by Martin H. Greenberg.
The theme of Children of Magic is (as you would guess from the title) children with magic and the ability to change the world around them. The major problem with this review, however, is that I only read a one or two stories at a time, and then left the book on the headboard for a few weeks while I was reading something else (anthologies are good for that). So it actually took me several months to read Children of Magic as it dropped to the bottom of the pile in favor of whatever I was currently reading during the day (or sometimes something more boring, to put me to sleep.)
Mr. Death Goes to Washington - Alan Dead Foster
Published by DAW
Firebirds Rising (2006) edited by Sharyn November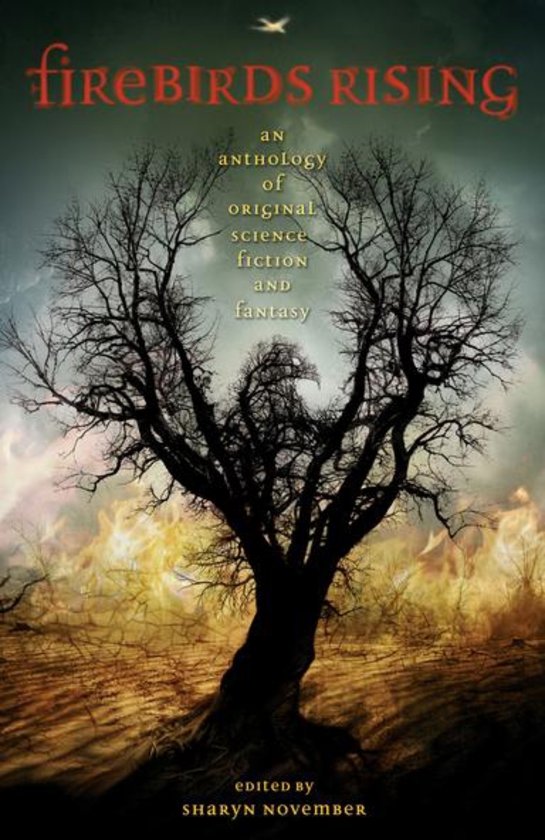 Perception - Alan Dean Foster
This is a collection of fantasy, urban fantasy (minus the boinking) and science fiction. Interestingly, I didn't mind most of the science fiction too much, though they weren't my favorite stories in the collection.
Published by Firebird
Rating: 7/10
Better Off Undead (2008) edited by Martin H. Greenberg & Daniel M. Hoyt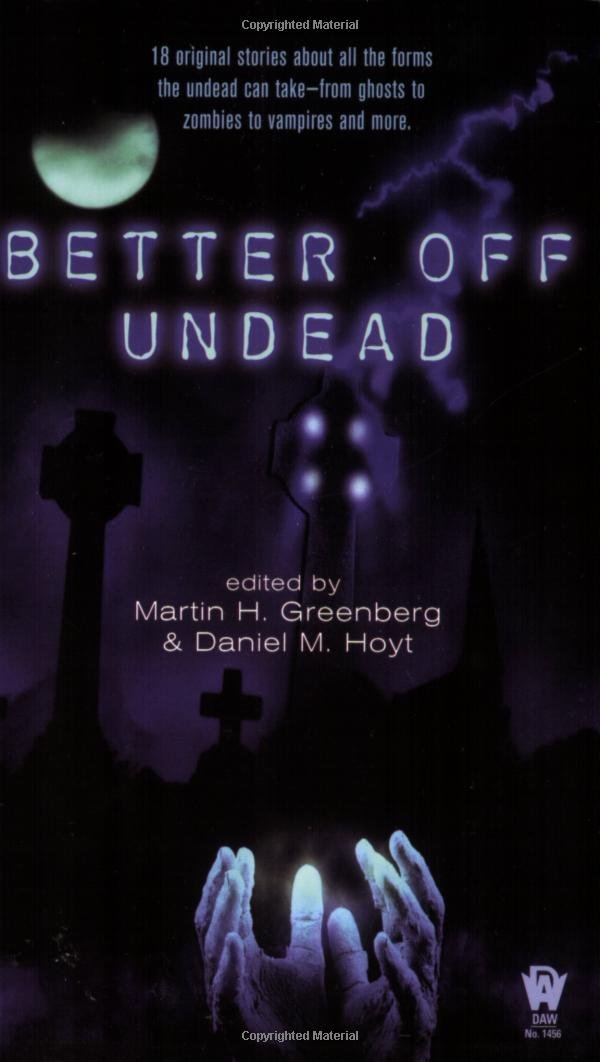 Anthologies edited by Martin H. Greenberg are usually ones I can pick up knowing that I'll like the majority of stories within.
This volume? Not so much. There were a handful of stories I thought were good, but for the most part? Meh.
Ah, Yehz - Alan Dean Foster
Alan Dean Foster's story "Ah, Yehz" was one that I particularly liked. Lots of the stories in this anthology had twists at the end, but for the most part that was the whole of the story–working up to the punchline in the end. But "Ah, Yehz" was interesting in and of itself, and for the brevity of the story, had some nice world building. Archie is caught stealing from a fountain in the cemetery by one of the ghosts. While trying to escape he meets an unusual fellow who is willing to help him.
And… that was about it. Like I said, most of the stories were meh, and some I actually disliked, but if you come across any of the above in another anthology, I highly recommend them.
Published by DAW
Rating: 5/10
The Mad Scientist's Guide to World Domination: Original Short Fiction for the Modern Evil Genius (2013) edited by John Joseph Adams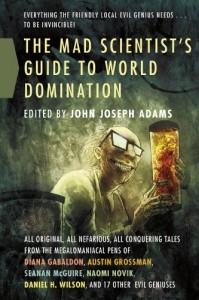 This is the third anthology I've read by John Joseph Adams, and I must say that he has a good rack record for creating anthologies with stories I really like. He also has a good mix of stories, some of which I am guaranteed not to like, but that's okay, because it's good to read stuff I don't normally read, and if I really don't like a story, I can always skip on to the next (even though I rarely do that).
The stories I liked best in this anthology were the straight-up cackling Evil Overlord sort (you know that list, right?), because they were funny. The ones I liked least tended to be the more serious ones, because, well, evil in its true form exists in the world, and it's generally funny at all.
Alan Dean Foster's story "Rural Singularity" isn't an evil overlord story at all. It isn't even a mad genius story in vein of the other stories, but instead is the story of a journalist going out to cover a story on two headed chickens and finding a hidden genius instead.
Aside from the anthology ending on several depressing notes, this was all-in-all a varied and very good collection of stories, with something for everyone. After all, the stories I disliked were not bad, they were just not my type of story.
Published by Tor Books
Rating: 8/10