Books
Anthologies: A Wolf at the Door (2000), The Green Man: Tales from the Mythic Forest (2002), Swan Sister (2003), The Faery Reel: Tales from the Twilight Realm (2004), The Coyote Road: Trickster Tales (2007)
Anthologies
A Wolf at the Door (2000) edited by Ellen Datlow & Terri Windling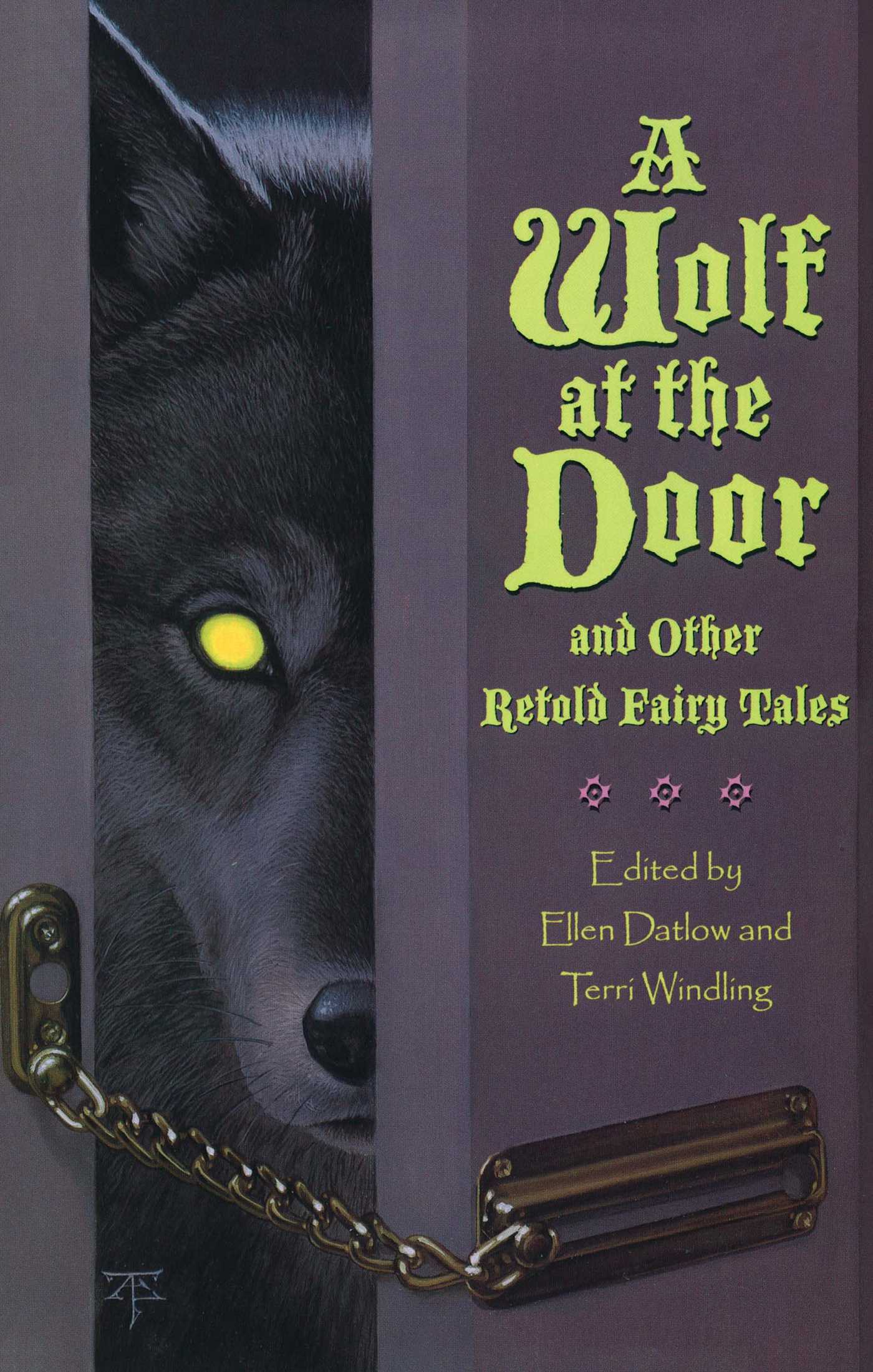 I love folk tales and fairy tales, and I love the idea of stories that have been told and retold, and then finally captured on paper. The problem of course, is finding an author who is good at translating stories from an oral tradition into something that works well written.
There's something wonderful about a well-told short story, and I think that the best short stories in the world are folk and fairy tales.
Ellen Datlow and Terri Windling are very good at finding authors who can take these stories and retell them, and they always put together wonderful anthologies. They brought together thirteen writers for this collection of retold fairy tales.
Although one or two of the stories I found to be just okay, others were nothing short of excellent. It also seems as if the stories were I liked the best were towards the end of the book. For me the collection started out okay, and then got better and better the more I read.
...
I was quite pleased by Katherine Vaz's The Kingdom of the Melting Glances, as it was based upon stories that had not heard before. The stories are, I believe, of Hispanic tradition, and most of my folktale collections are European or Asian, so I will definitely need to search for some new collections to read.
...
Not that I think the purpose of these stories is necessarily to scare us, as much as it is to make us pay attention to what is happening around us.
Rating: 7/10
The Green Man : Tales from the Mythic Forest (2002) edited by Ellen Datlow & Terri Windling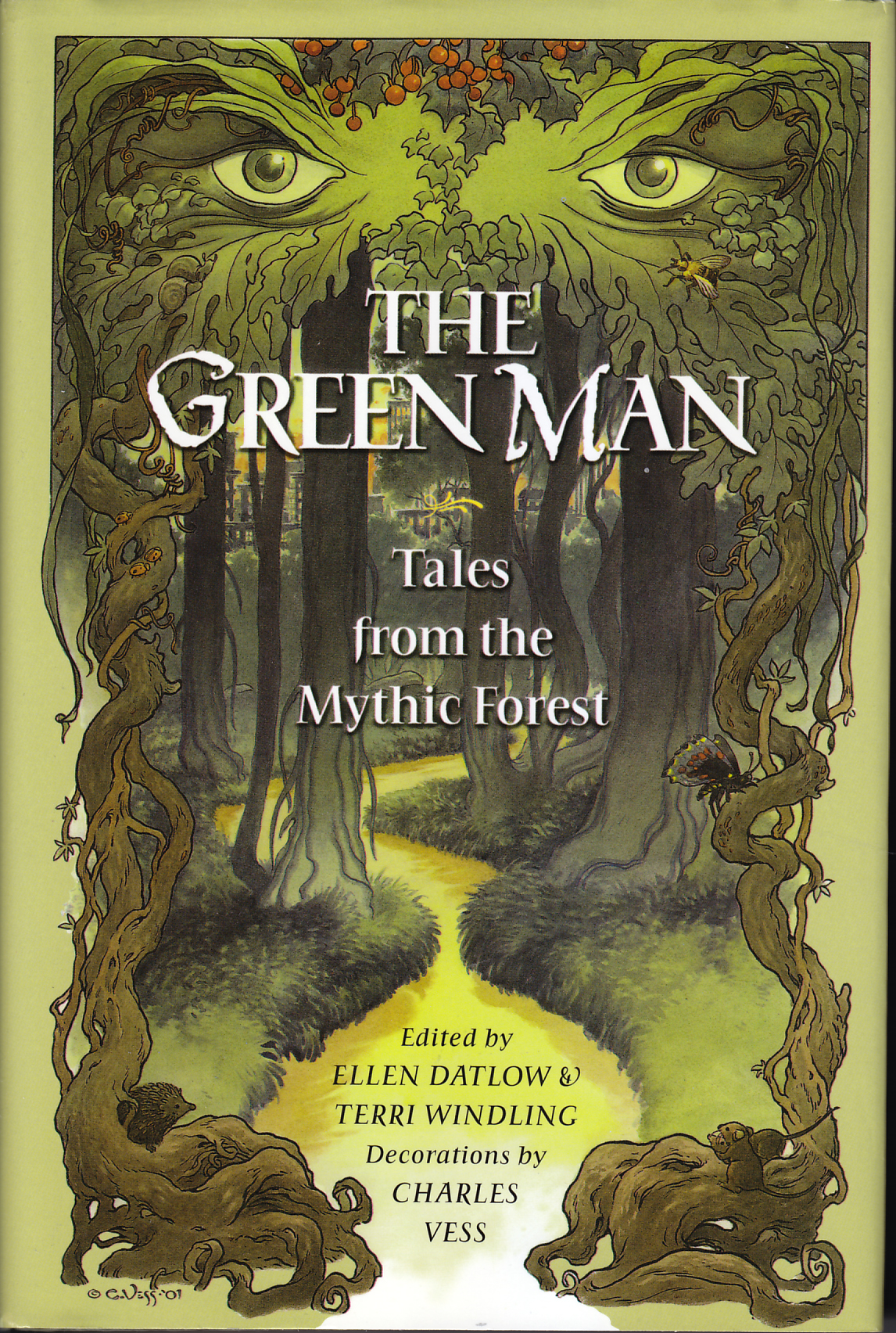 Going Wodwo (poem) - Neil Gaiman
Grand Central Park - Delia Sherman
Daphne - Michael Cadnum
Somewhere in My Mind There is a Painting Box - Charles de Lint
Among the Leaves So Green - Tanith Lee
Song of the Cailleach Bheur (poem) - Jane Yolen
Hunter's Moon - Patricia A. McKillip
Charlie's Away - Midori Snyder
A World Painted by Birds - Katherine Vaz
Grounded - Nina Kiriki Hoffman
Overlooking - Carol Emshwiller
Fie, Fi, Fo, Fum - Gregory Maguire
Joshua Tree - Emma Bull
Ali anugne o chash (the boy who was) - Carolyn Dunn
Remnants - Kathe Koja
The Pagodas of Ciboure - M. Shayne Bell
The Green Man (poem) - Bill Lewis
The Green Word - Jeffrey Ford
Published by Viking
Swan Sister (2003) edited by Ellen Datlow & Terri Windling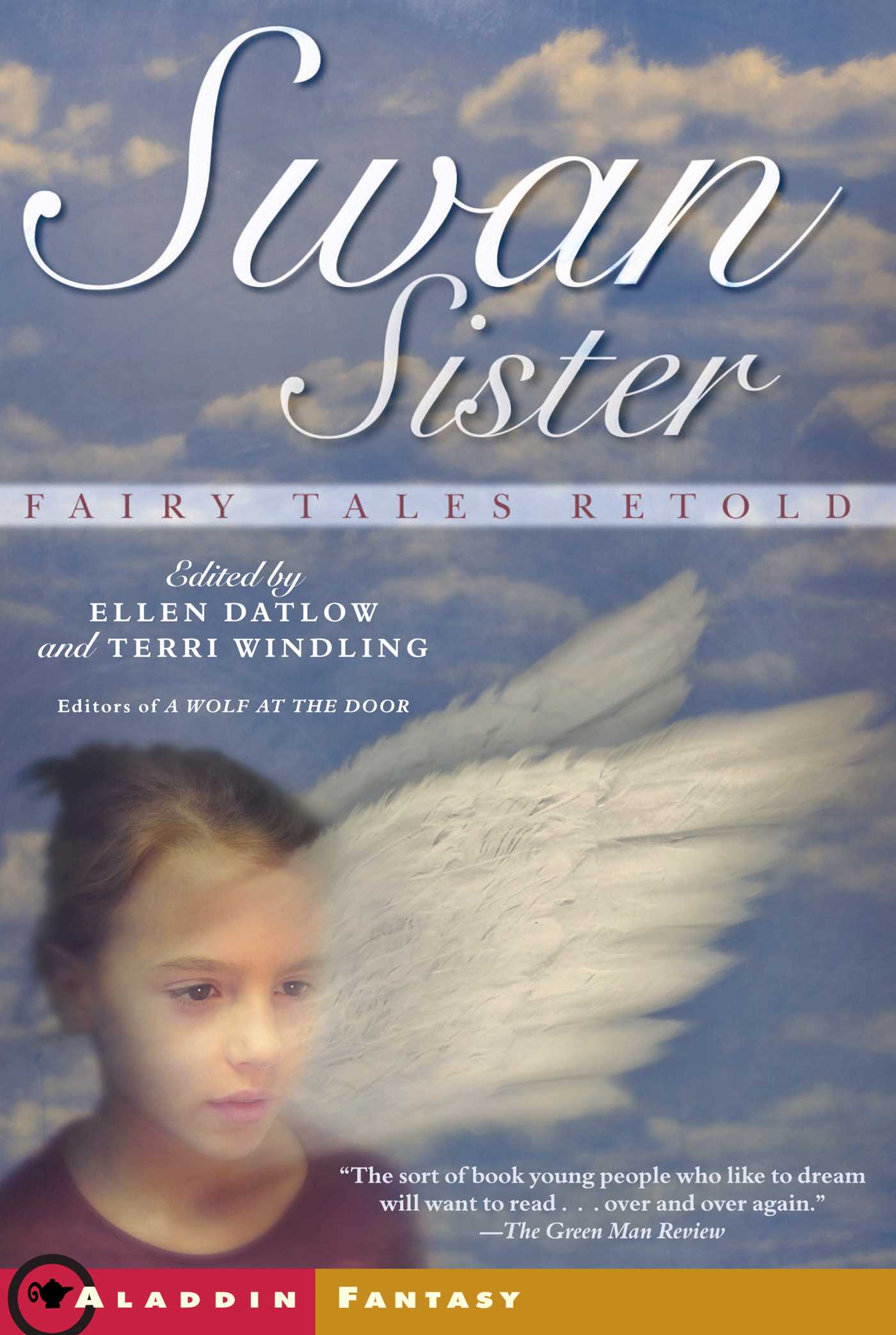 I don't think I've come across a short story collection put together by Ellen Datlow and Terri Windling that I didn't like, and Swan Sister is no exception to the rule.
The stories are fairy tales retold, by a variety of authors--many some of my favorites.
...
I know why Katherine Vaz's story "My Swan Sister" was last--because by the end my eyes were too blurry with tears to continue on. Very impressive for a story only twelve pages long. Although this story deviated the most from the traditional fairy tale, it was still excellent. And I particularly like how the story made me see and feel the idea of experiencing each day to its fullest.
All in all, there wasn't a weak story in this collection.
Like A Wolf at the Door, this is a collection for children and young adults. However, the stories are so well written that adults should find them just as appealing. If you like folk and fairy tales, I highly recommend this collection.
Rating: 9/10
The Faery Reel: Tales from the Twilight Realm (2004) edited by Ellen Datlow & Terri Windling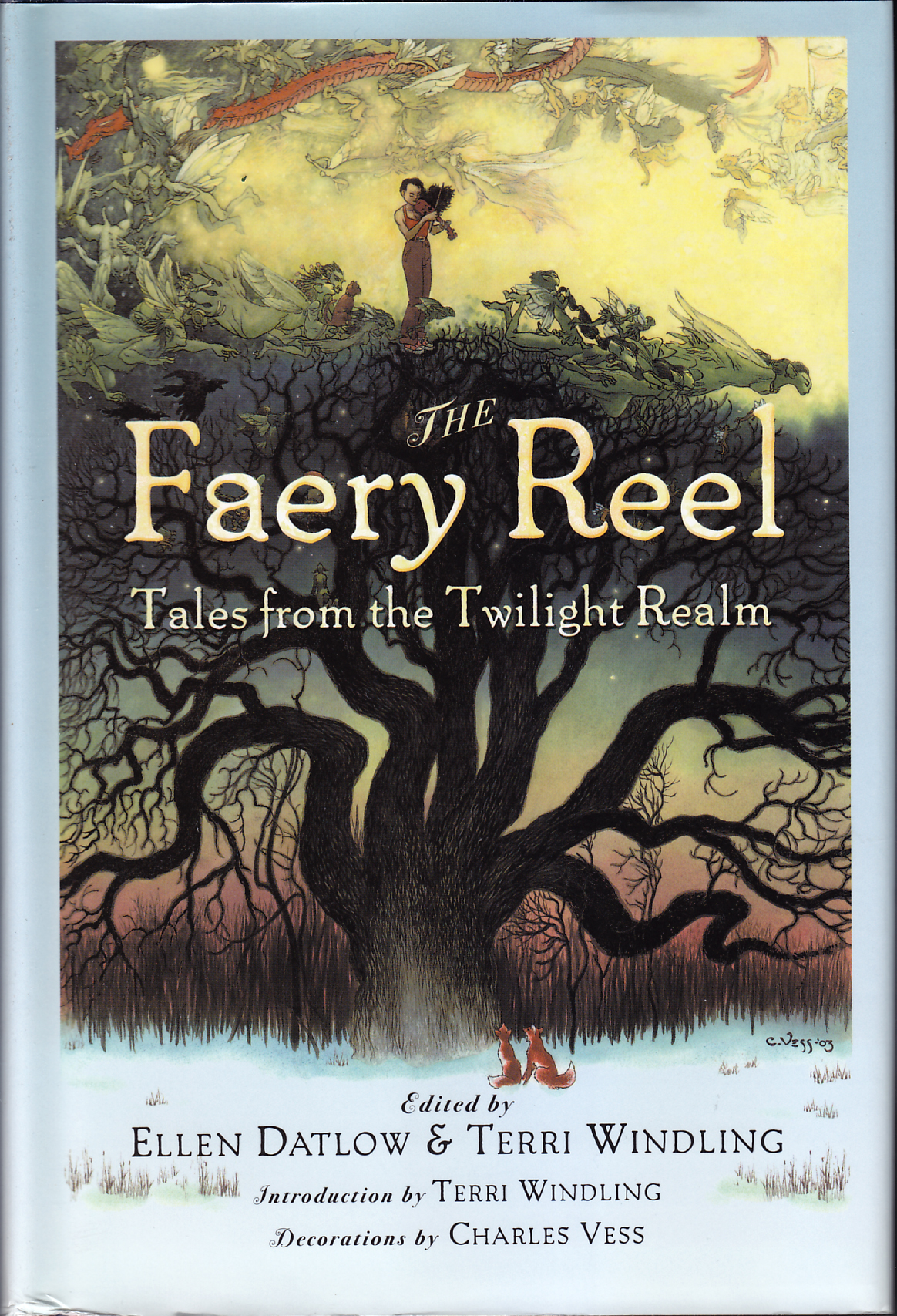 Any time I see a fantasy anthology edited by Ellen Datlow and Terri Windling, I'll often as not pick it up, because I know that it's going to be good. Usually very good. This volume however, has the added bonus of poems by both Charles de Lint and Neil Gaiman.
Needless to say I snatched it up--even thought it was in hardback--when I came across it.
These faery tales are based not upon the fairies of Disney but upon the faery of folktales. As they say in the introduction:
In this book about our good neighbors, we've asked a number of our favorite writers to travel into the Twilight Realm (an ancient name for the land of Faerie) and to bring back stories of faeries and the hapless mortals who cross their path. "No butterfly-winged sprites," we pleaded. "Read the old folktales, journey farther afield, find some of the less explored paths through the Realm.
It would be hard for me not to love this book.
The Boys of Goose Hill - Charles de Lint
Catnyp - Delia Sherman
Elvenbrood - Tanith Lee
Your Garnet Eyes - Katherine Vaz
Tengu Mountain - Gregory Frost
THe Faery Handbag - Kelly Link
The Price of Glamour - Steve Berman
The Night Market - Holly Black
Never Never - Bruce Glassco
SCreaming for Aferies - Ellen Steiber
Immersed in Matter - Nina Kiriki Hoffman
Undine - Patricia A. McKillip
The Oakthing - Gregory Maguire
Foxwife - Hiromi Goto
The Dream Eaters - A. W. Dellamonico
The Faery Reel - Neil Gaiman
The Shooter at the Heartrock Waterhole - Bill Congreve
The Annals of Eelin-OK - Jeffrey Ford
De La Tierra - Emma Bull
How to Find Faery - Nan Fry
...
All in all an excellent anthology. But I hardly expected anything less.
Published by Viking
Rating: 8/10
The Coyote Road: Trickster Tales (2007) edited by Ellen Datlow & Terri Windling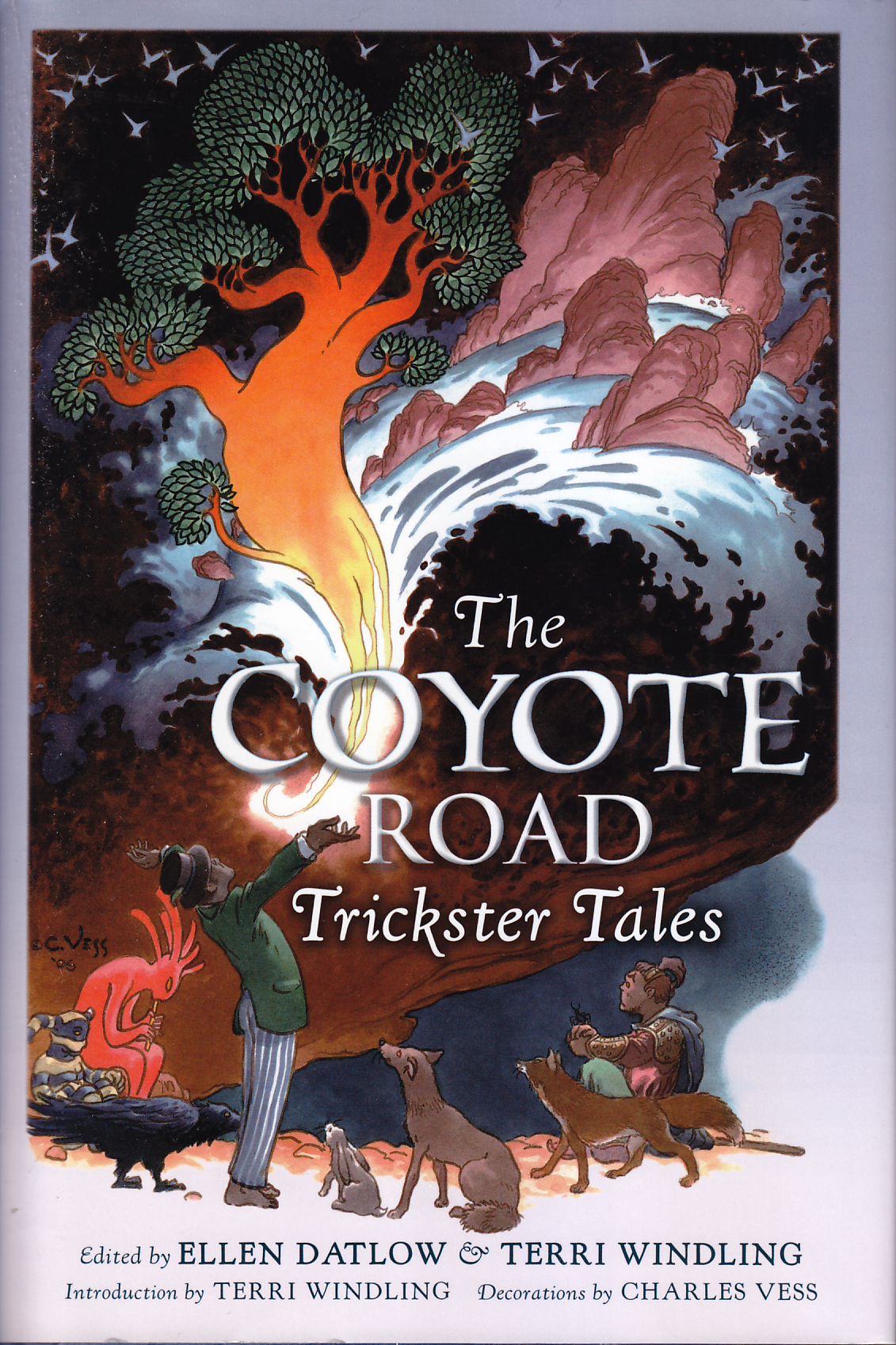 I love short stories. Aside from collections by Charles de Lint, I best love anthologies by Ellen Datlow & Terri Windling best. Their books are like comfort food, and I save them up for when I'm sick or feeling low.
In the same vein as The Green Man and The Faerie Reel, Datlow and Windling have this time collected stories about tricksters, and they've got some of my favorite authors in this collection: Charles de Lint, Nina Kiriki Hoffman, Ellen Kushner. As usual, they manage to collect stories by some of my favorite story tellers.
One Odd Shoe - Pat Murphy
Coyote Woman - Carolyn Dunn
Wagers of Gold Mountain - Steve Berman
The Listeners - Nina Kiriki Hoffman
Realer than You - Christopher Barzak
The Fiddler of Bayou Teche - Delia Sherman
A Tale for the SHort Days - Richard Bowes
Friday Night at St. Cecilia's - Ellen Klages
The Fortune Teller - Patricia A. McKillip
How Raven Made his Bride - Theodora Goss
Crow Roads - Charles de Lint
The Chamber of Music Animals - Katharine Vaz
Uncle Bob's Visits - Caroline Stevermer
Uncle Tompa - Midori Snyder
Cat of the World - Michael Cadnum
Honored Guest - Ellen Kushner
Always the Same Story - Elizabeth E. Wein
The Senorita and the Cactus Thorn - Kim Antieau
Black Rock Blues - Will Shetterly
The Constable of Abal - Holly Black
God Clown - Carol Emshwiller
The Other Labyrinnth - Jedediah Berry
The Dreaming Wind - Jeffery Ford
Kwaku Anansi Walks the World's Web - Jane Yolen
The Evolution of Trickster Stories Amount the Dogs of North Park after the Change - Kij Johnson
...
If like short story collections, or trickster tales, then you will want to read The Coyote Road. It has stories from many of my favorite writers, and as with all their collections, I was delighted to discover new authors for whom I'll be on the lookout.
Published by Viking
Rating: 9/10