Books: Fantasy
Anthologies
The Year's Best Fantasy and Horror: Seventeenth Annual Collection (2004), The Coyote Road: Trickster Tales (2007), The Secret History of Fantasy (2010)
The Year's Best Fantasy and Horror: Seventeenth Annual Collection (2004) edited by Ellen Datlow & Terri Windling
Kij Johnson  - At the Mouth of the River of Bees
Published by St. Martin's Griffin
The Coyote Road: Trickster Tales (2007) edited by Ellen Datlow & Terri Windling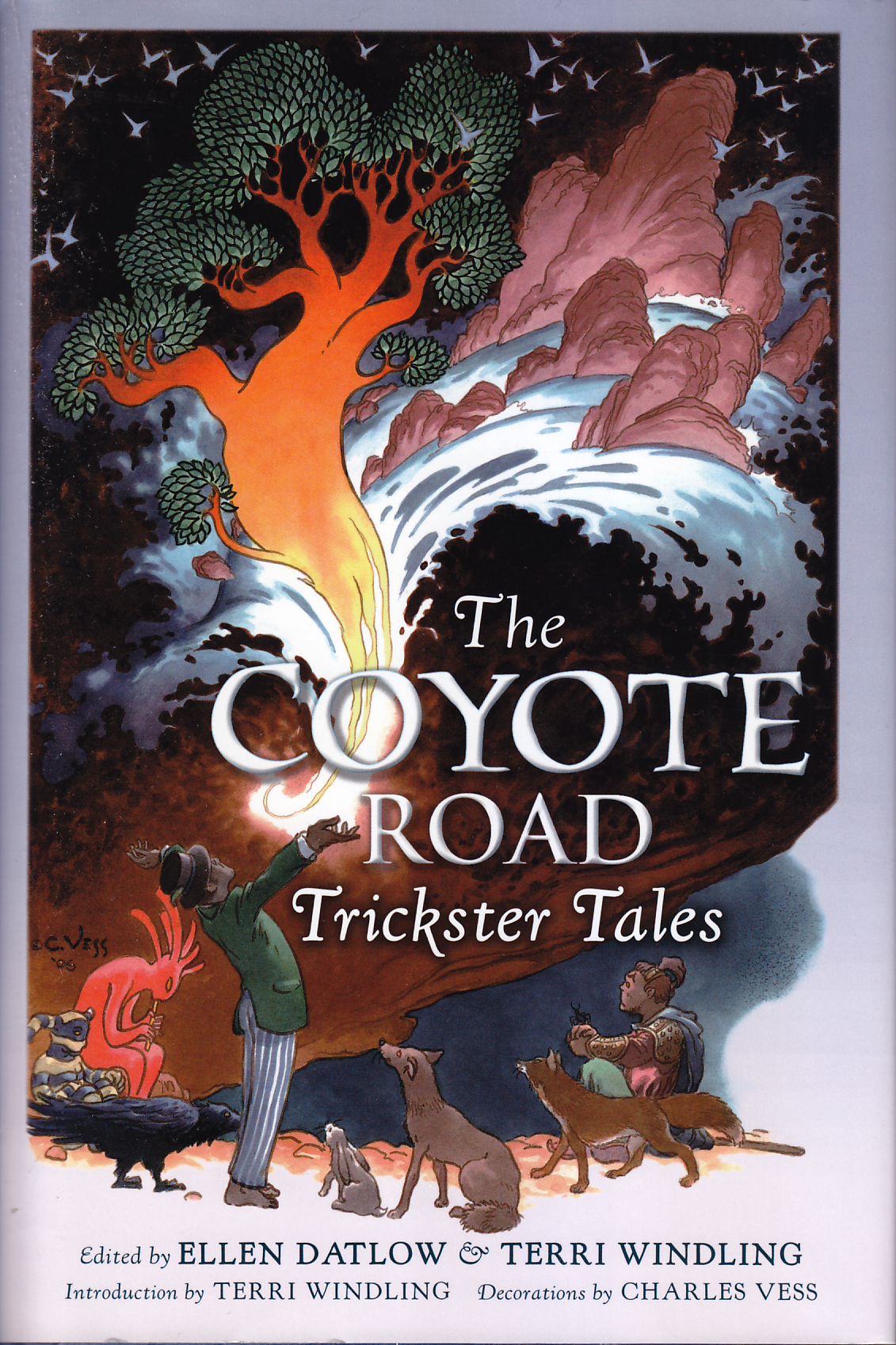 I love short stories. Aside from collections by Charles de Lint, I best love anthologies by Ellen Datlow & Terri Windling best. Their books are like comfort food, and I save them up for when I'm sick or feeling low.
In the same vein as The Green Man and The Faerie Reel, Datlow and Windling have this time collected stories about tricksters, and they've got some of my favorite authors in this collection: Charles de Lint, Nina Kiriki Hoffman, Ellen Kushner. As usual, they manage to collect stories by some of my favorite story tellers.
If like short story collections, or trickster tales, then you will want to read The Coyote Road. It has stories from many of my favorite writers, and as with all their collections, I was delighted to discover new authors for whom I'll be on the lookout.
Published by Viking
Rating: 9/10
The Secret History of Fantasy (2010) edited by Peter S. Beagle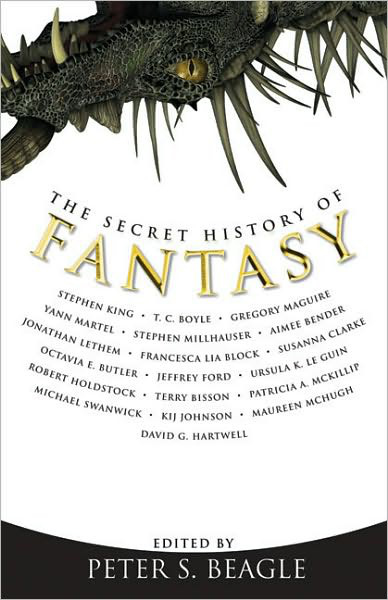 This is an interesting collection of short stories, by some very good authors. I can't say all the stories were to my taste, but they were all very good.
"Ancestor Money" by Maureen F. McHugh
"Scarecrow" by Gregory Maguire
"Lady of the Skulls" by Patricia A. McKillip
"We Are Norsemen" by T.C. Boyle
"The Barnum Museum" by Steven Millhauser
"Mrs. Todd's Shortcut" by Stephen King
"Bears Discover Fire" by Terry Bison
"Bones" by Francesca Lia Block
"Snow, Glass, Apples" by Neil Gaiman
"Fruit and Words" by Aimee Bender
"The Empire of Ice Cream" by Jeffery Ford
"The Edge of the World" by Michael Swanwick
"Super Goat Man" by Jonathan Lethem
"John Uskglass and the Cumbrian Charcoal Burner" by Susanna Clarke
"The Book of Martha" by Octavia E. Butler
"The Vita Aeterna Mirror Company" by Yann Martel
"Sleight of Hand" by Peter S. Beagle
"Mythago Wood" by Robert Holdstock
"26 Monkeys, Also the Abyss" by Kij Johnson
The final story was Kij Johnson's "26 Monkeys, Also the Abyss" which I very much liked. Slightly sad, and yet I found its ending lovely.
All in all, an excellent collection of stories, albeit one I don't recommend reading when you're depressed.
Rating: 8/10