Nancy Kress
Books: Fantasy
Anthologies
Snow White, Blood Red (1993), Black Thorn, White Rose (1994), Ruby Slippers, Golden Tears (1995), The Year's Best Fantasy & Horror: Eighth Annual Collection (1995), Happily Ever After (2011), Dangerous Women (2013), Magic City: Recent Spells (2014)
Snow White, Blood Red (1993) edited by Ellen Datlow & Terri Windling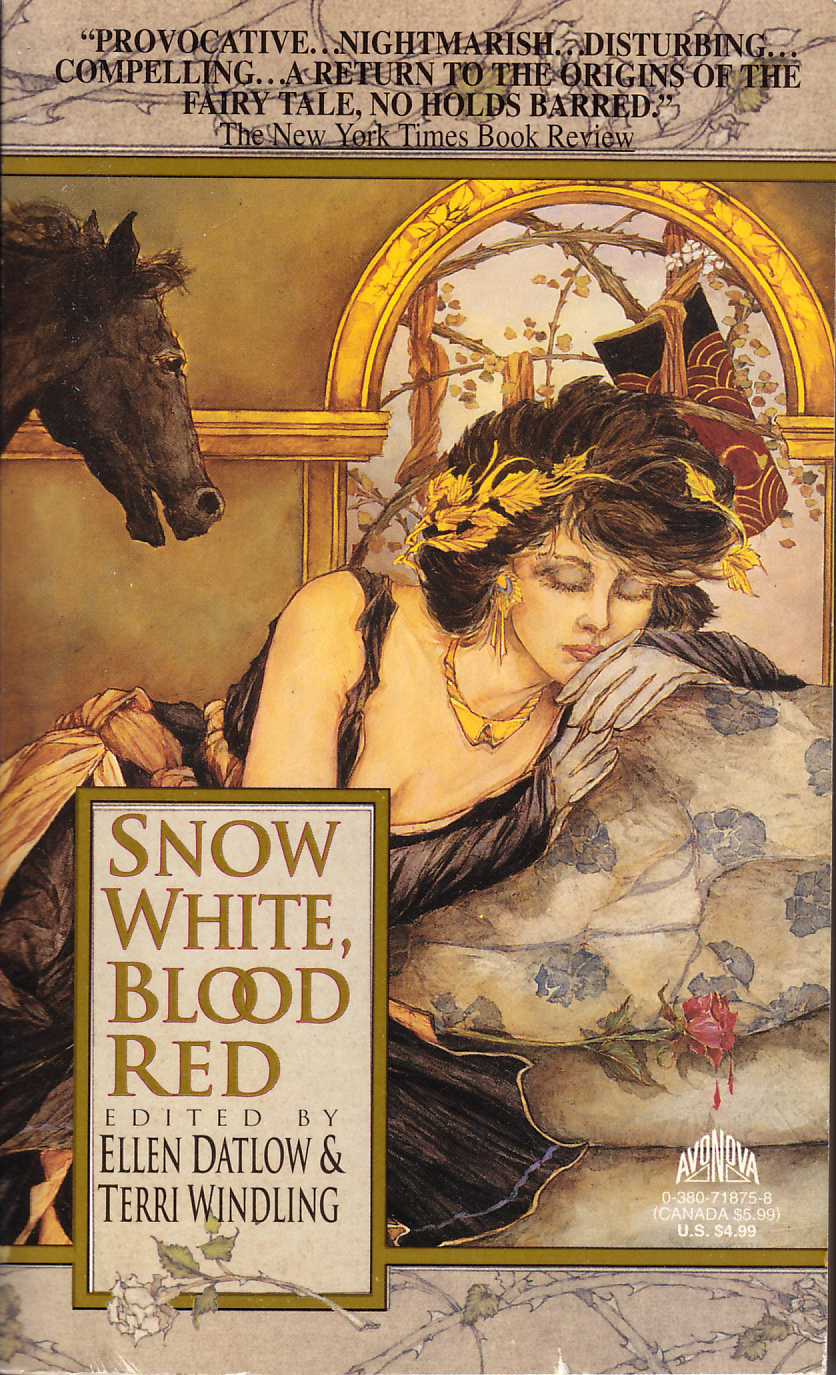 I often have a hard time putting down interesting books. Which means that if I'm reading a book I real like before bed, I end up staying up past my bed time instead of falling asleep. One solution is to read non-fiction before bed. The other solution is to read short story anthologies. Unfortunately, there are not a lot of high quality anthologies out there. At least, not enough to keep up with the rate at which I can read.
So I decided to go back and reread Ellen Datlow and Terri Windling's fantasy anthology Snow White, Blood Red. This book has a whole bunch of things going for it at once: it's edited by Ellen Datlow and Terri Windling; it's got stories by Neil Gaiman and Charles de Lint; and the stories are retellings or reinventions of folk and fairy tales. Mostly fairy tales in this book.
Plus, a gorgeous cover by Thomas Canty.
For those who are unfamiliar with folk tales and fairy tales, many of the original tales--before they got cleaned up and given to kids--were filled with sex, (in addition to the casual violence of people getting eyes poked out or chopping off bits of feet or being shoved into ovens.)
In other words, these are not stories for children.
As best I can tell, this anthology is still available, so if you like short stories, this is an anthology you won't want to miss. However, if you like anthologies, this is probably one you already have sitting on your shelves.
Published by Harper Collins
Rating: 7/10
Black Thorn, White Rose: A Modern Book of Adult Fairytales (1994) edited by Ellen Datlow & Terri Windling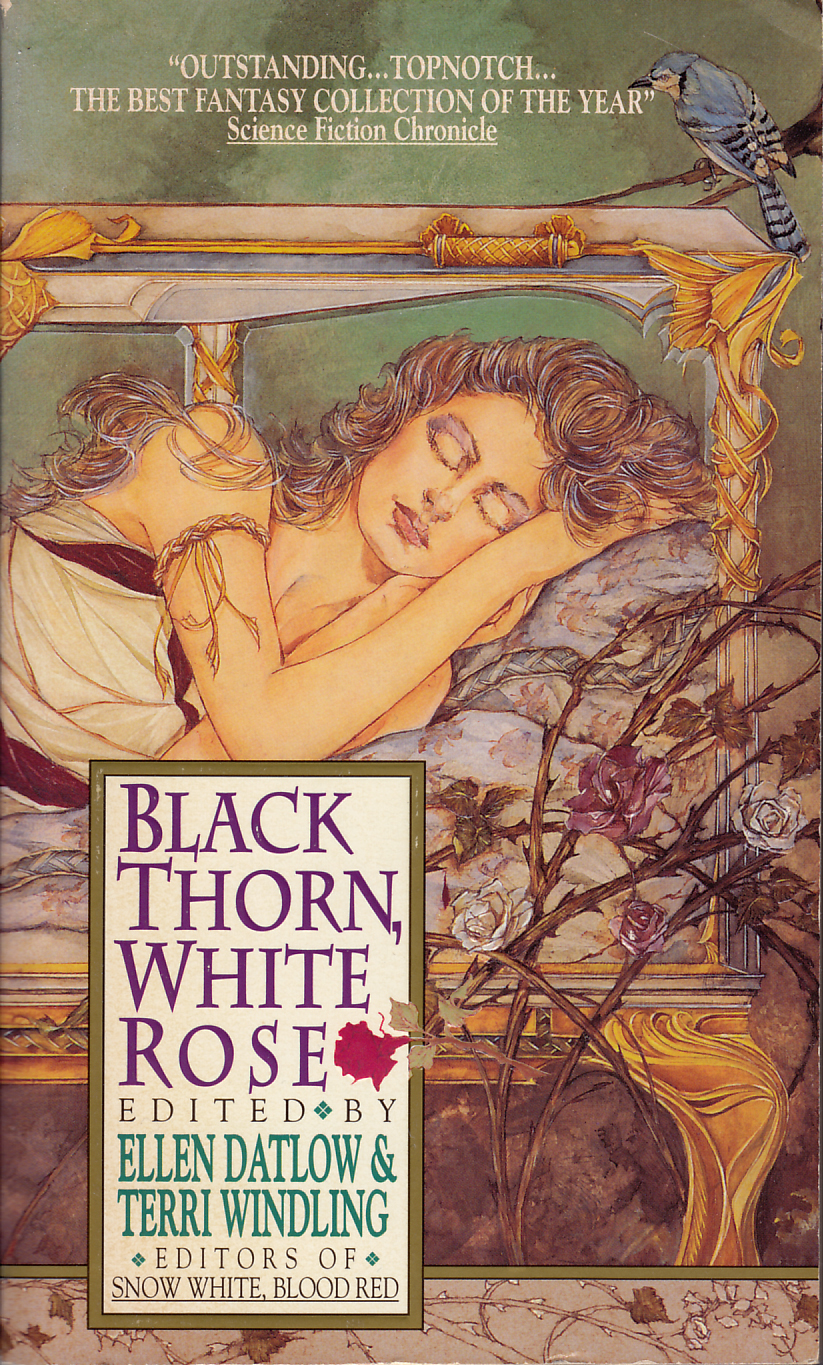 There were several of these collections in the 90s–and I had the first two if I remember correctly.
These are fairy tales retold–some with a change in the point of view, some retold in a modern setting, and some hewing only rather loosely the tales upon which they were based.
Please note that these are adult fairy tales. They are in the most part true to the original tales, but most adults would find those inappropriate for children.
Published by Wildside Press
Rating: 7/10
Ruby Slippers, Golden Tears (1995) edited by Ellen Datlow & Terri Windling
Published by Harper Collins
The Year's Best Fantasy & Horror: Eighth Annual Collection (1995) edited by Ellen Datlow & Terri Windling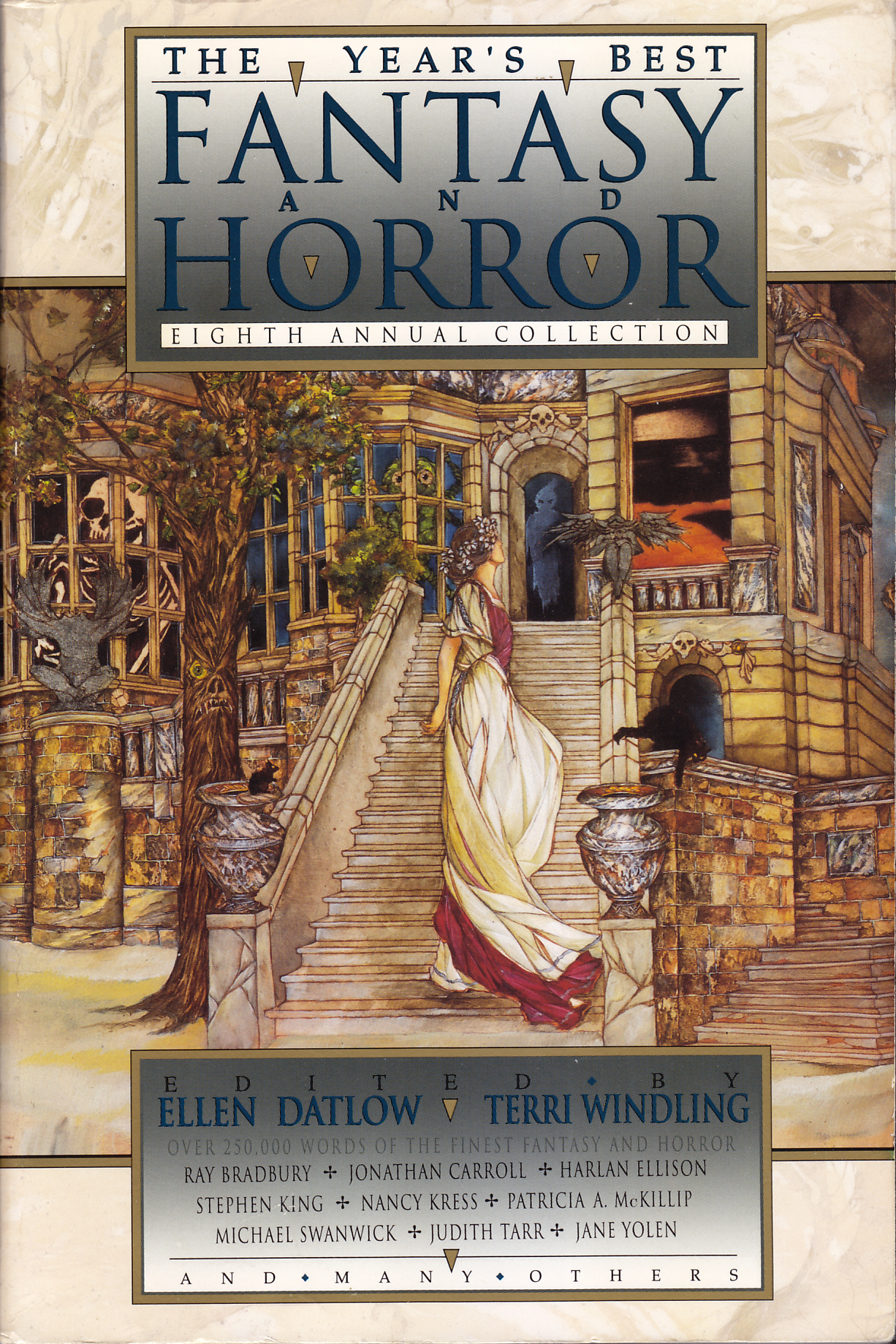 Words Like Pale Stones by Nancy Kress
Published by St Martins Press
Black Swan, White Raven (1997) edited by Ellen Datlow & Terri Windling
Published by Avon
Silver Birch, Blood Moon (1999) edited by by Ellen Datlow & Terri Windling
Publisher: Avon Books
Naked City (2011) edited by Ellen Datlow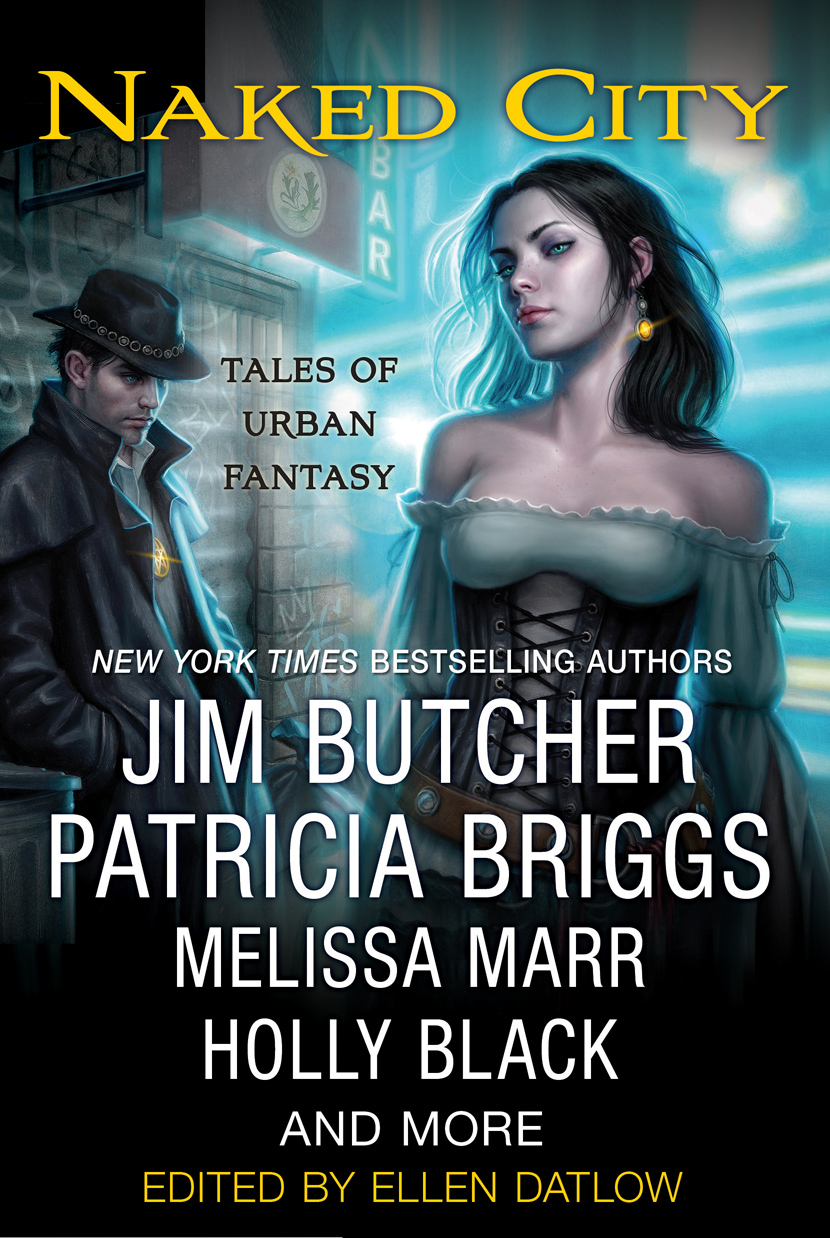 This collection of urban fantasy stories has several of my favorite authors, so it was a no-brainer to get. The bad thing is that I've been reading this collection for several months, so I now have no idea what the stories at the start of the anthology were about, which is dangerous, because it means I may end up accidentally rereading several of them.
Although there were several stories I didn't care for, I believe that was more a matter of personal taste than quality. And the stories I did like, I liked very much.
Published by St. Martin's Griffin
Rating: 8/10
Happily Ever After (2011) edited by John Klima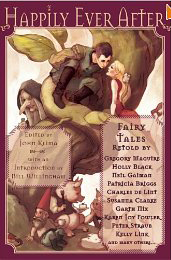 Not sure how I missed this when I first came out, but this anthology is full of things I love: authors whose books I love, stories based on folk and fairy tales–lovely!
The only thing I didn't like, is I wish the anthology hadn't ended on such a dark and depressing story.
Mind you, the dark and depressing stories were good–very good–but these tales ran very true to the original stories, with a not insignificant amount of rape and incest and general horribleness. Just like the original tales.
But there's also a good amount of humor as well, and I just wished the collection had ended with one of the funnier stories.
Please note, as previously mentioned, the stories have rape and incest and lots and lots of sex in addition to evil stepmothers and other such killers.
There were also a fair number of very dark and very depressing tales that were very good, but that I didn't enjoy at all.
Published by Night Shade Books
Rating:8/10
Dangerous Women (2013) edited by George R.R. Martin and Gardner Dozois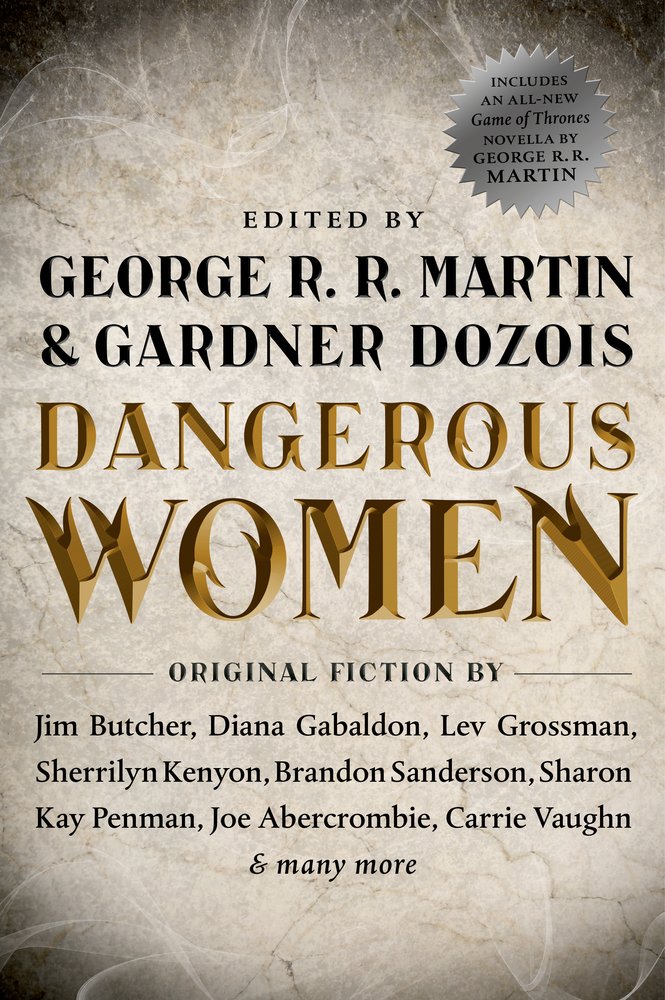 There are a lot of different stories here–on purpose.
Dangerous Women was conceived of as a cross-genre anthology, one that would mingle every kind of fiction, so we asked writers from every genre— science fiction, fantasy, mystery, historical, horror, paranormal romance, men and women alike— to tackle the theme of "dangerous women,"
Thus I was fully expecting there to be a number of stories I wouldn't particularly like, or would even skip. And there were. Unfortunately for me, the dislikes were higher in number than the likes, and there were several dystopias, which I really dislike. And a lot of the women were in the neutral to evil category of dangerous. Which is fine, but all that dark got a bit overwhelming, which is why I took several months for me to finish this anthology.
"Second Arabesque, Very Slowly" by Nancy Kress is a dystopia, and I read it but really didn't like it.
All in all, there were more stories I disliked than liked, which sometimes happens. As this covers all diffeerent genres, you're likely to find at least one story you like, you'll just have to decide if it's worth the price.
Published by Tor Books
Rating: 5.5/10
Magic City: Recent Spells (2014) edited by Paula Guran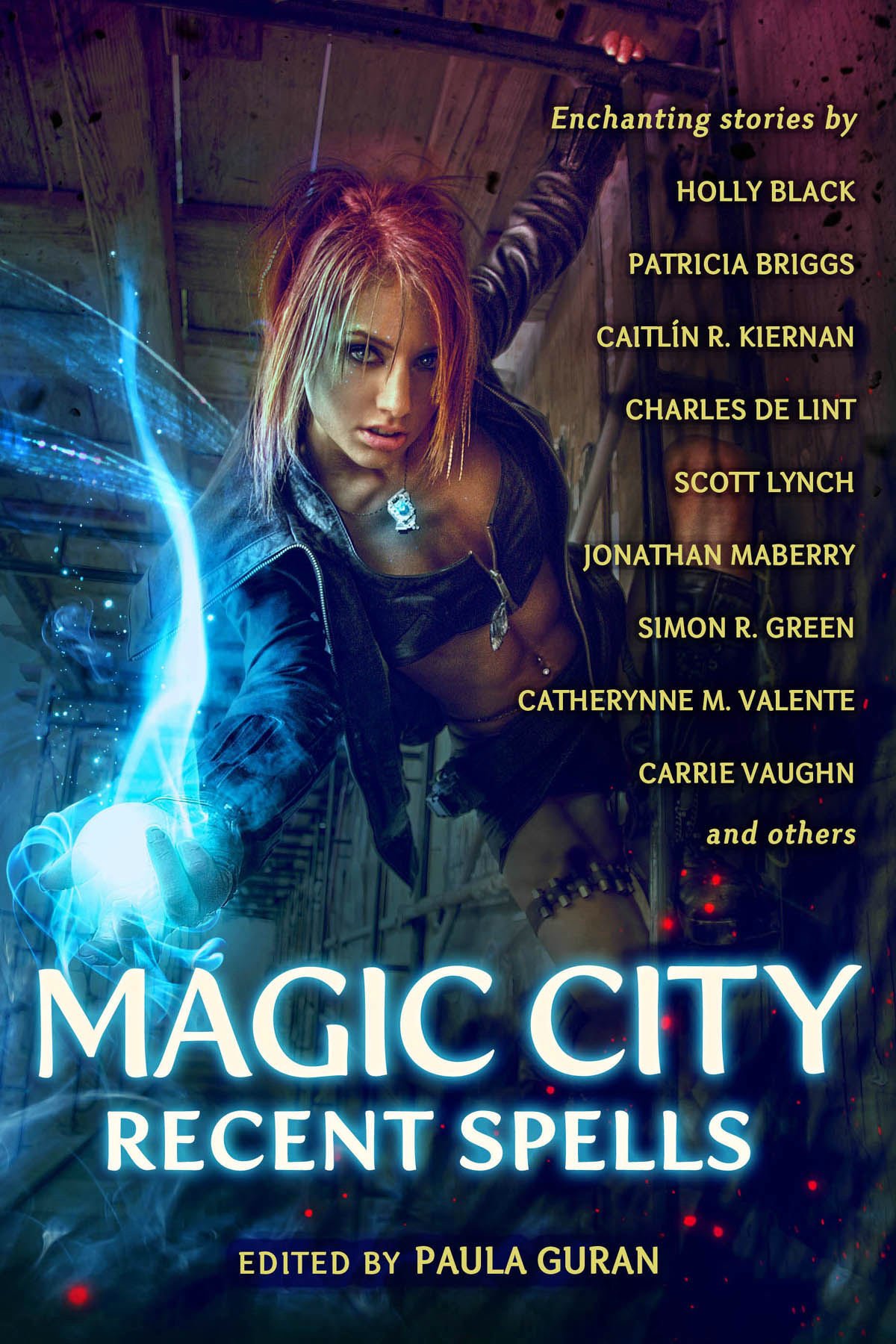 "Stone Man" by Nancy Kress is about an undiscovered magician, and the problems that come with his newly discovered skills. It's also a sad tale about kids who are abandoned and unloved, for any of many reasons.
All in all this is a marvelous collection, that I highly recommend.
Published by Prime Books
Rating: 8.5/10